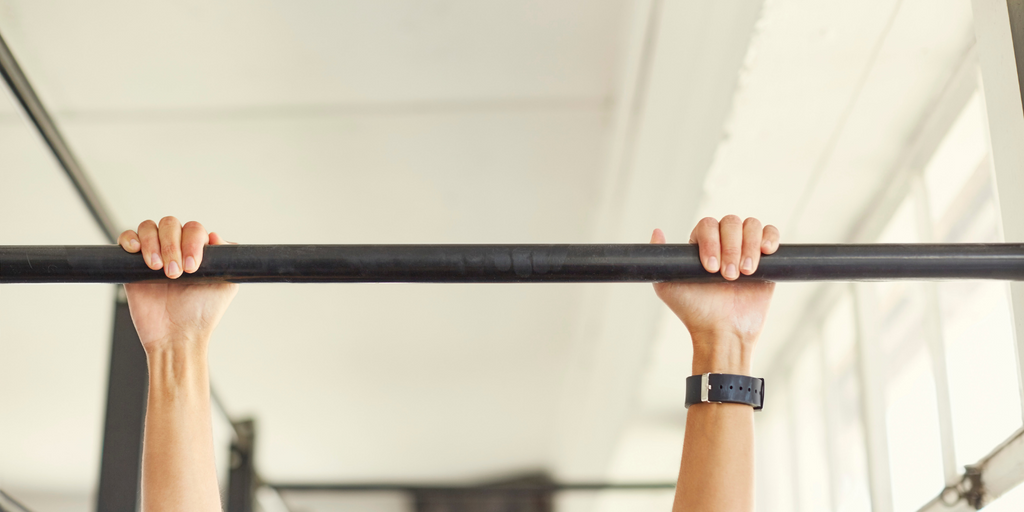 There are many different types of pull up bars available on the market. At DreamGYM, we don't pretend to offer the single best doorway bar. Each style of doorway bar has its advantages and disadvantages, and it is ultimately up to you to decide which is best suited for your needs. Some of the most common styles include
Bracket-mounted (offered by DreamGYM),
Pressure mounted, and
Over the door pull up bars
Bracket-Mounted
Let's start with some advantages of DreamGYM's bracket-mounted doorway bar:
The brackets mounting system makes this option very secure. Once the bar is locked into the brackets, you don't need to worry about it going anywhere.
As the mounting system takes up minimal space, you can still open and close the door without having to remove the bar.
Even after years of use, the damage done to your doorway will be limited to the holes you drilled to install the brackets. If you decide you want to remove the brackets from your doorway, you can simply fill in the holes with a bit of wood filler and paint over them if you care to go the extra step. The minimal damage makes this bar a great long-term option for your household.
The disadvantage to the bracket-mounted doorway bar is that it can only be used in doorways where you have brackets installed. This makes it less convenient for you to move it between doorways. Likewise, if you are someone that moves homes a lot, this semi-permanent option may not be best suited for you.
Pressure-Mounted
The pressure-mounted bar is similar to the bracket-mounted bar, but the bar is held in place using pressure. The advantage of this bar is that it usually comes with padded grips, making it easier to do pull-ups. The main disadvantage is that this bar can come loose if you use it for swings.
Over door pull up bar
Some advantages to this style:
It is effortless to install, take down, and can easily be moved between different doorways in your household.
This bar allows you to use different grips to target different muscle groups
Some disadvantages to this style include:
Not being able to open or close your door when the bar is set up
Over time, this style of doorway bar is known to damage the parts of your doorframe where it applies pressure to stay in place. This can be a difficult/costly repair.
Not safe for swings unless it includes additional clamps like the GYM1 bar
There is no single answer to which doorway bar style is better. Hopefully, this post makes it an easier decision for you, and remember that whichever you decide on, you can still enjoy a wide variety of DreamGYM's accessories on it.