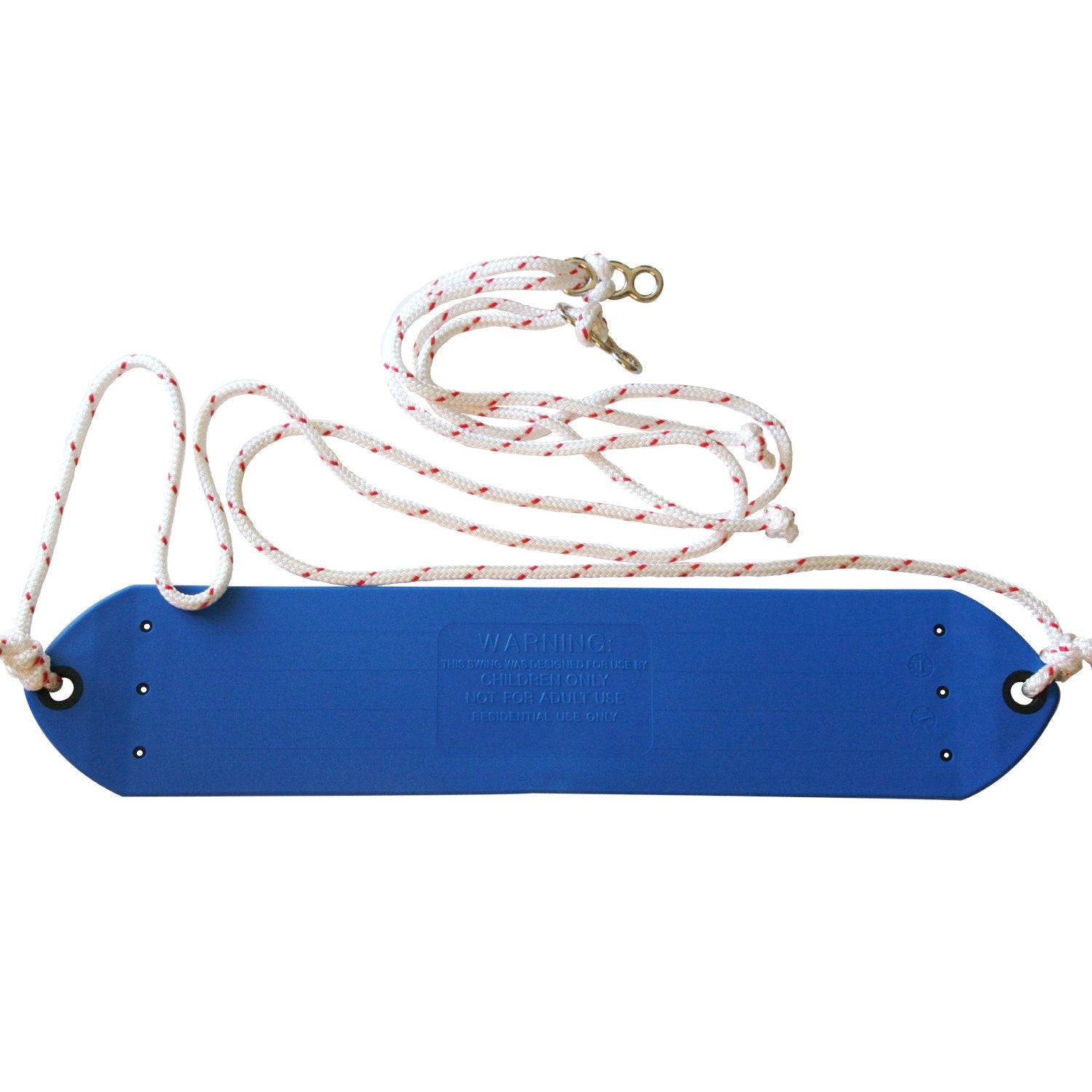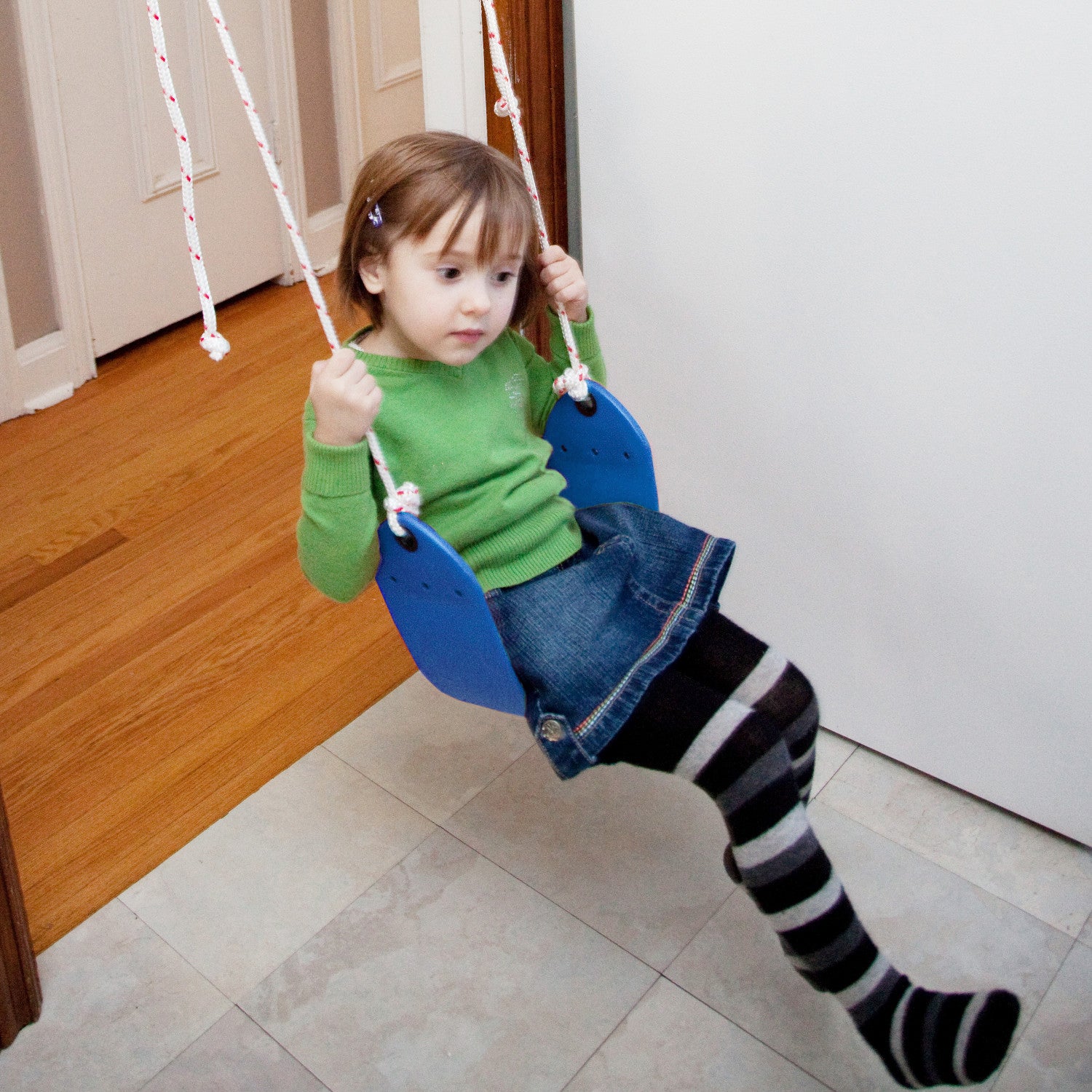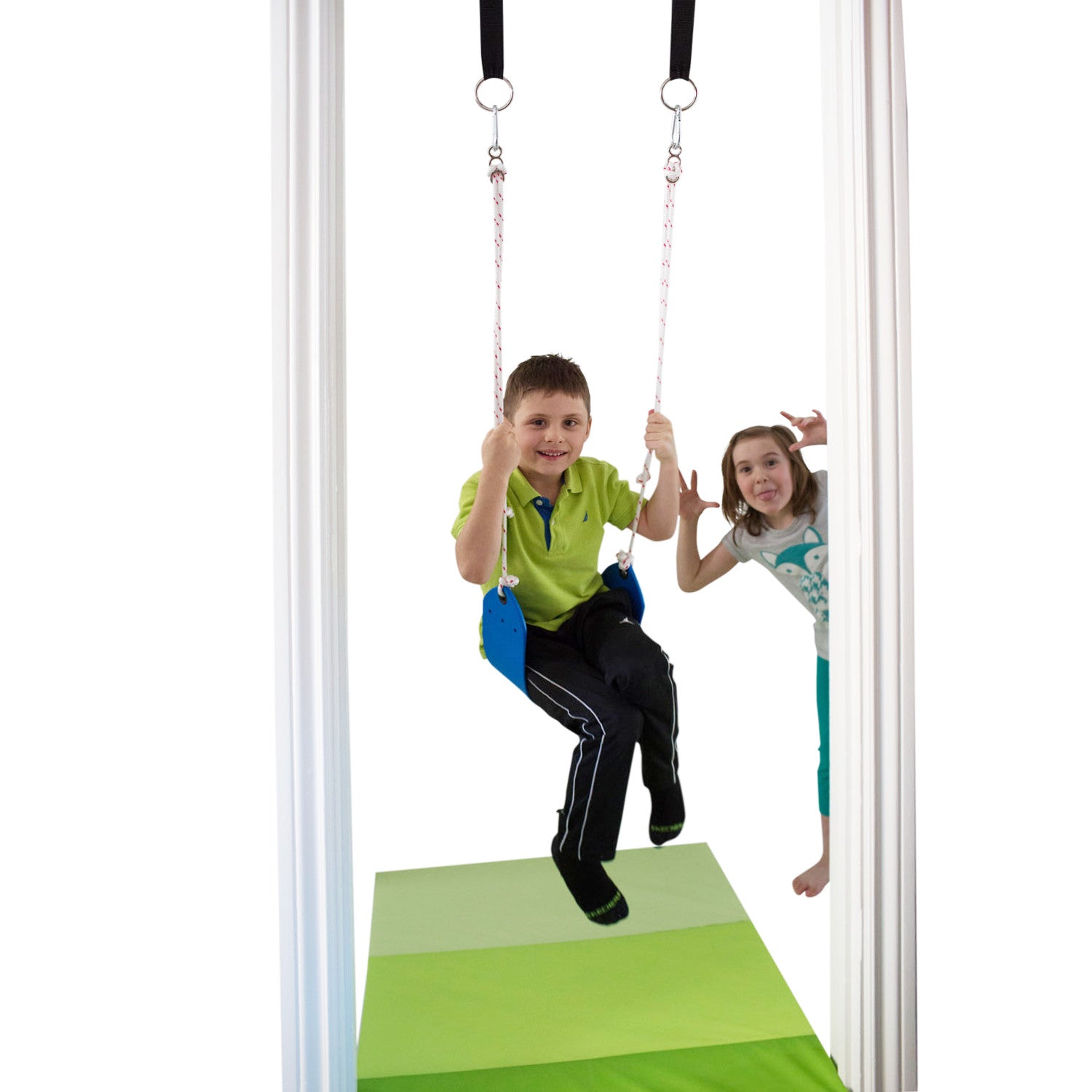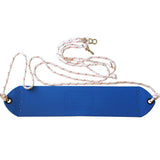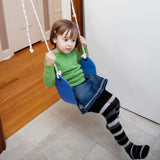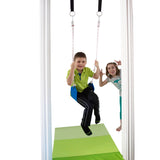 Belt Rope Swing - Blue
Old fashioned swing for kids and adults;
Comes fully assembled ready to hang inside or outside, easily attaches to swing hanger;
Includes 26" long and 5" wide plastic swing seat with curved design for comfort and two rope adjusters to change height of the swing for your needs;
Meets and/or exceeds ASTM safety standards for backyard residential use. Weight limit 200lbs;
Assembled in Canada with domestic and imported parts;
Available in 2 bright colours: red and blue;
This belt swing seat snuggles around for a comfortable and secure ride for  young swingers;
Swinging stimulates body and brain development. Children love the motion of swings; it translates into feelings of falling and flying – sensations that trigger imagination.
Highly recommend!
This indoor swing is a lifesaver during our long winter months. 4 year old gives 2 big thumbs up!