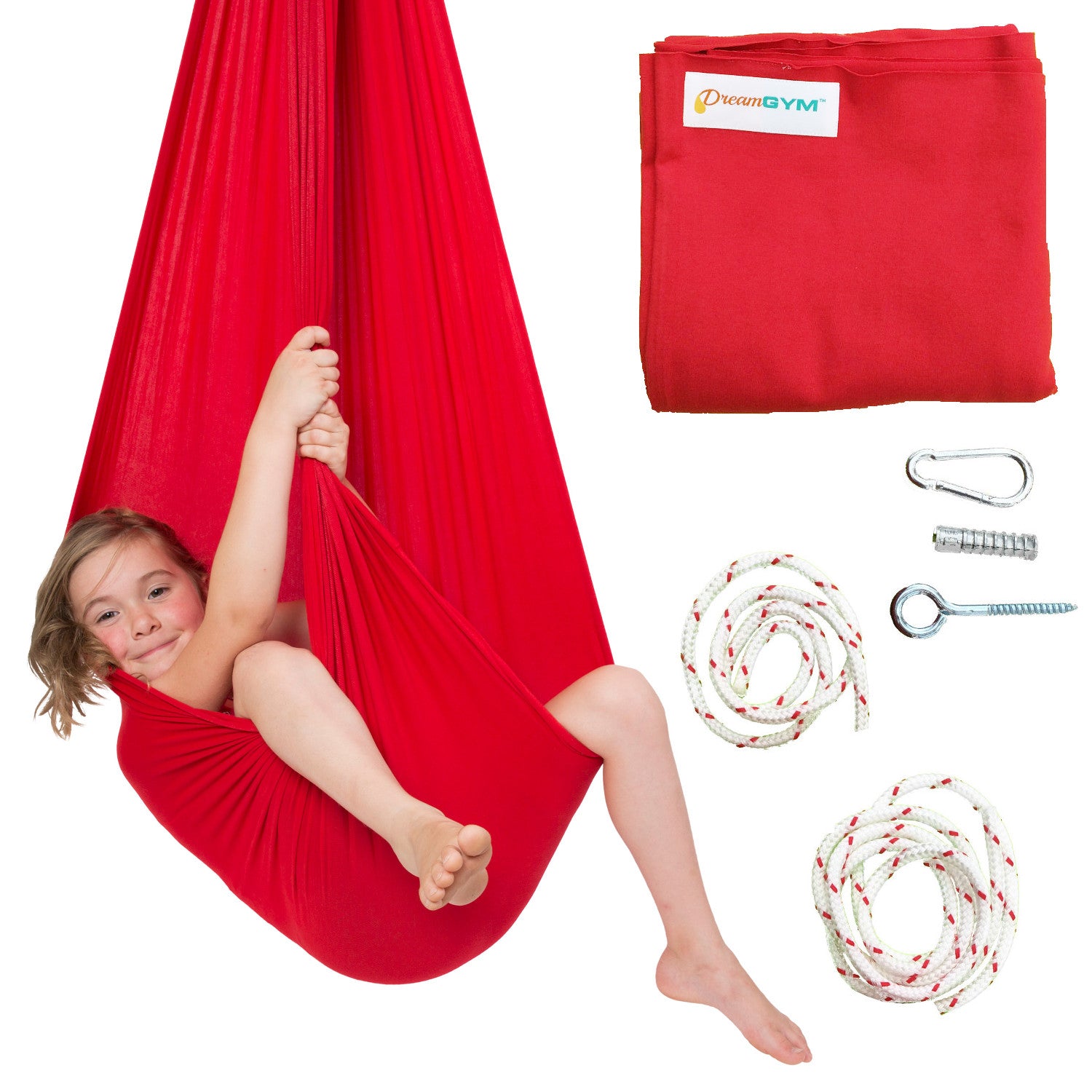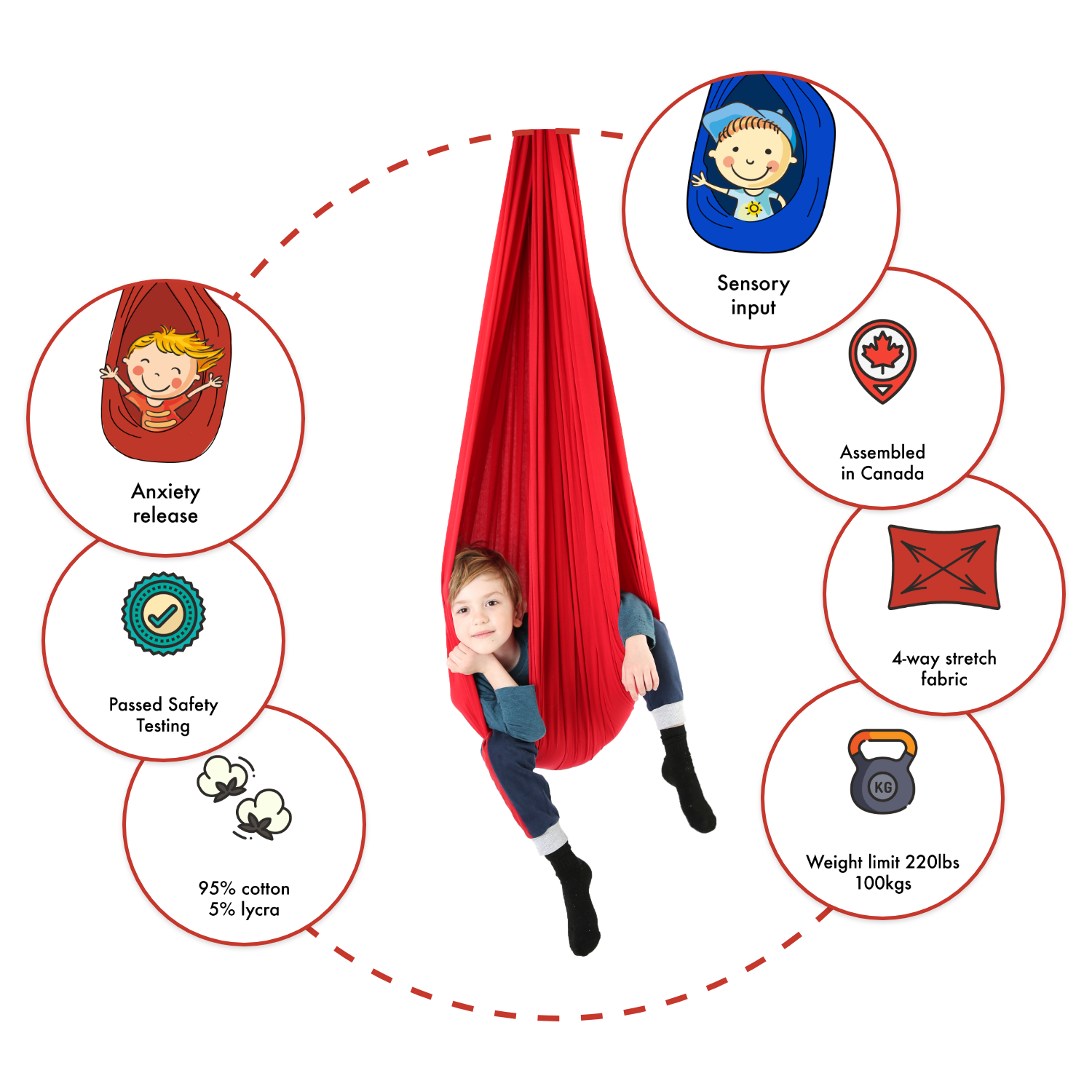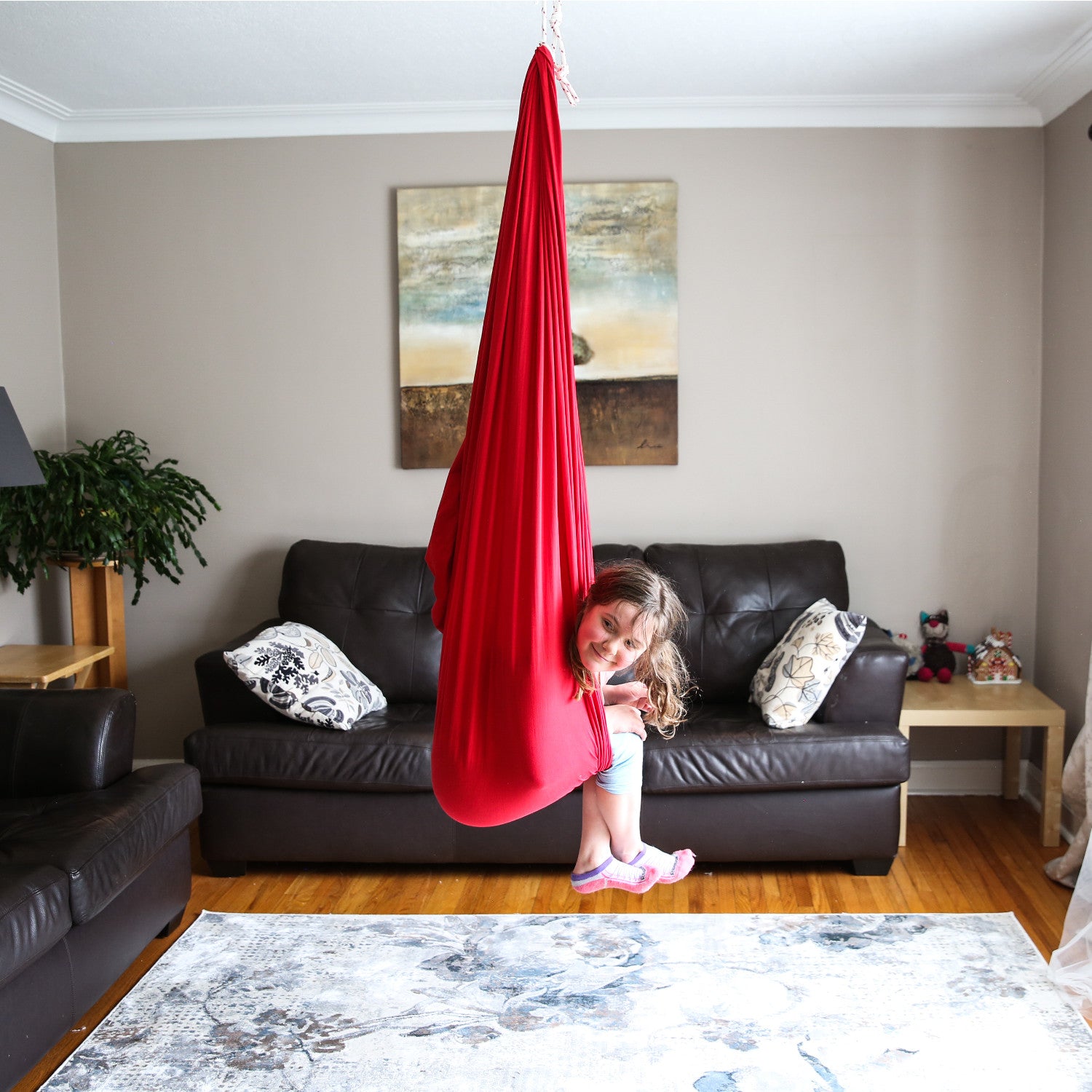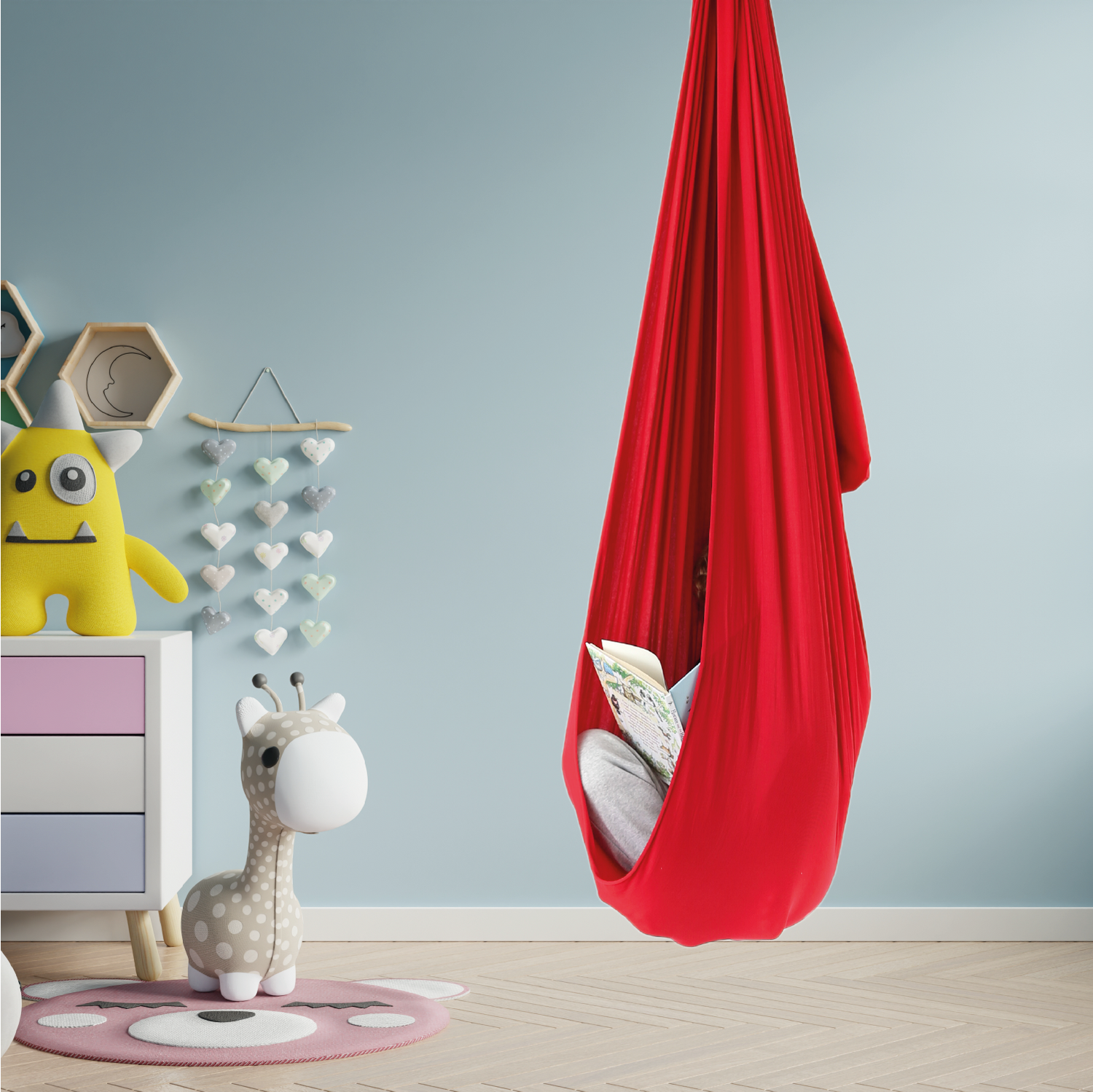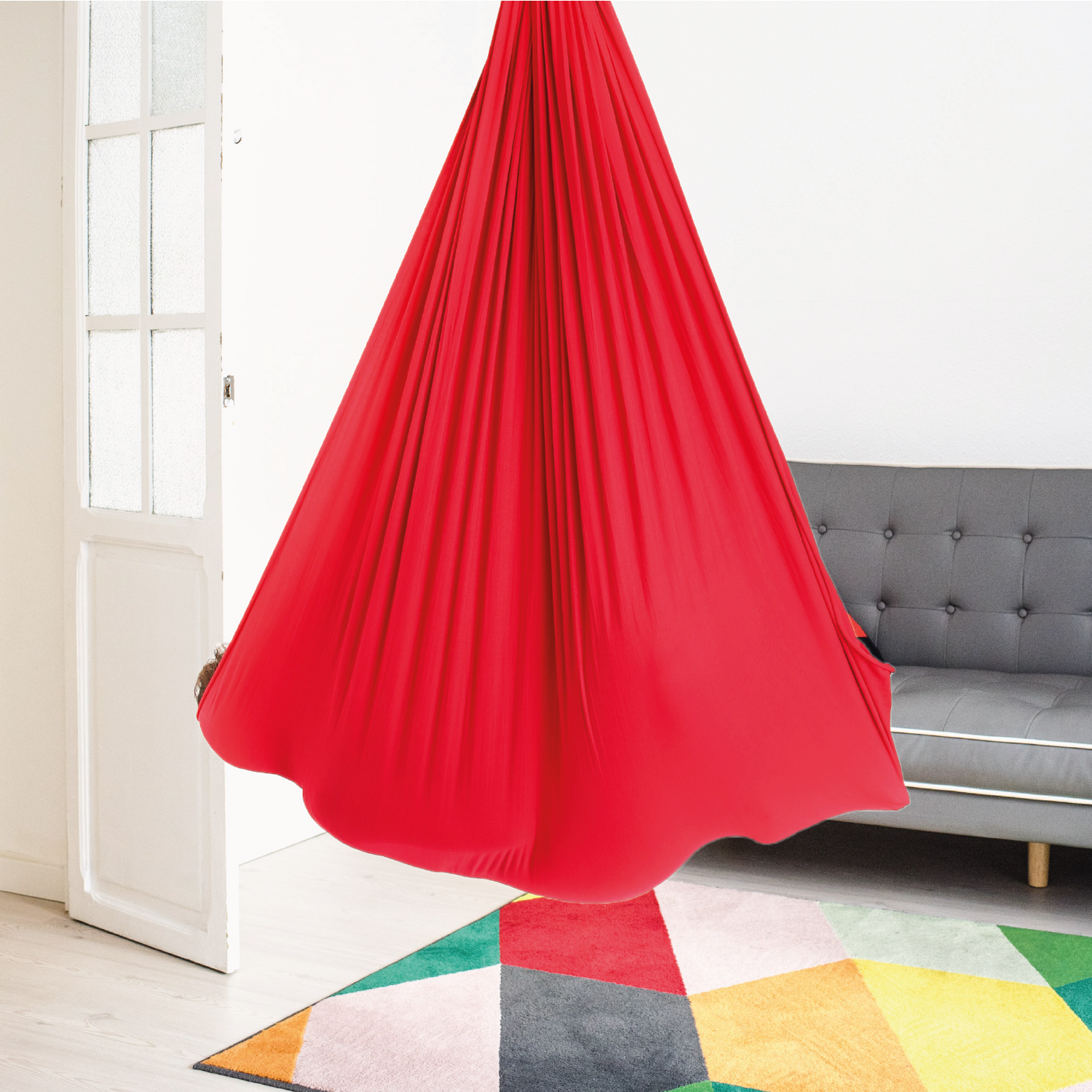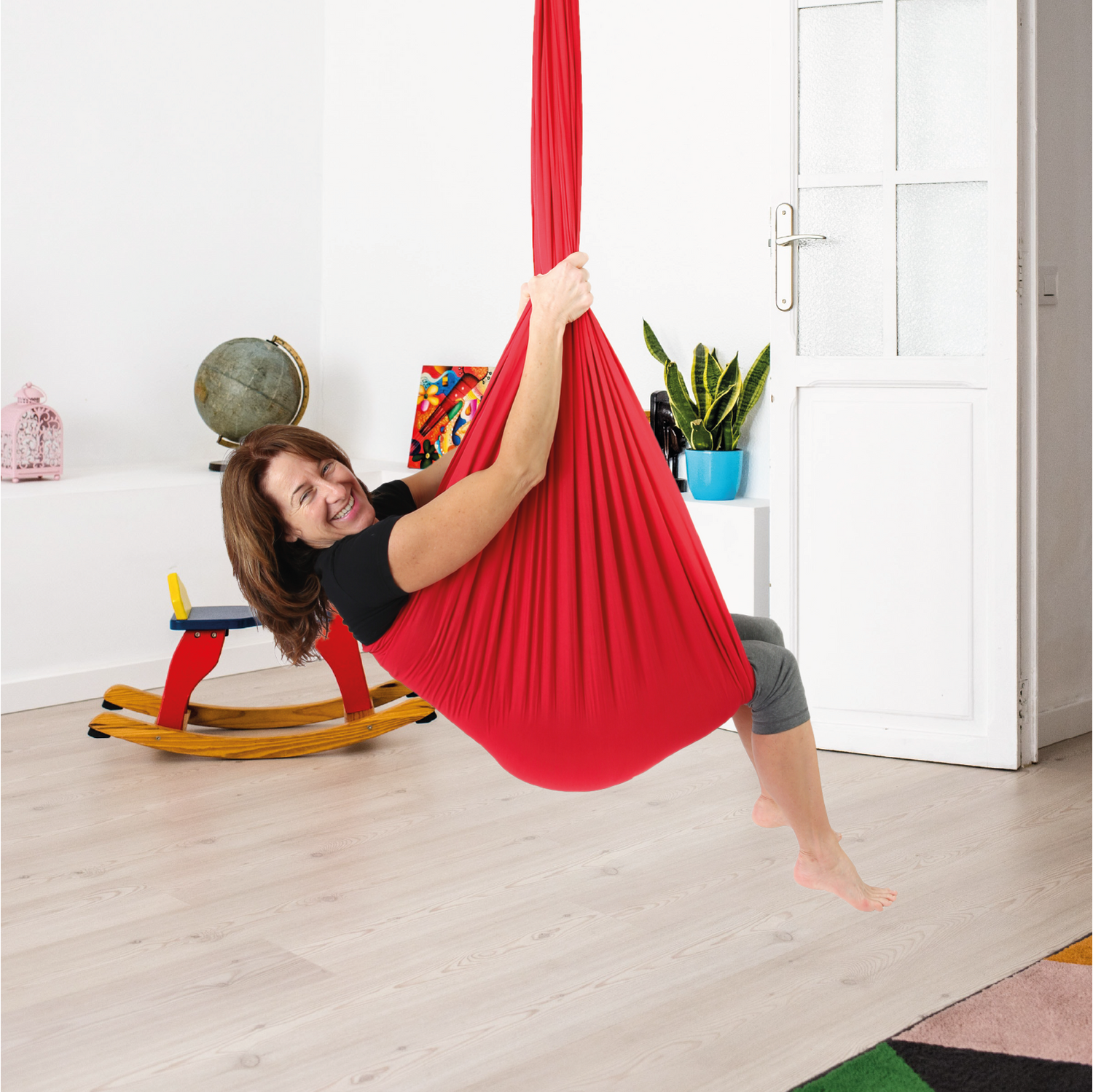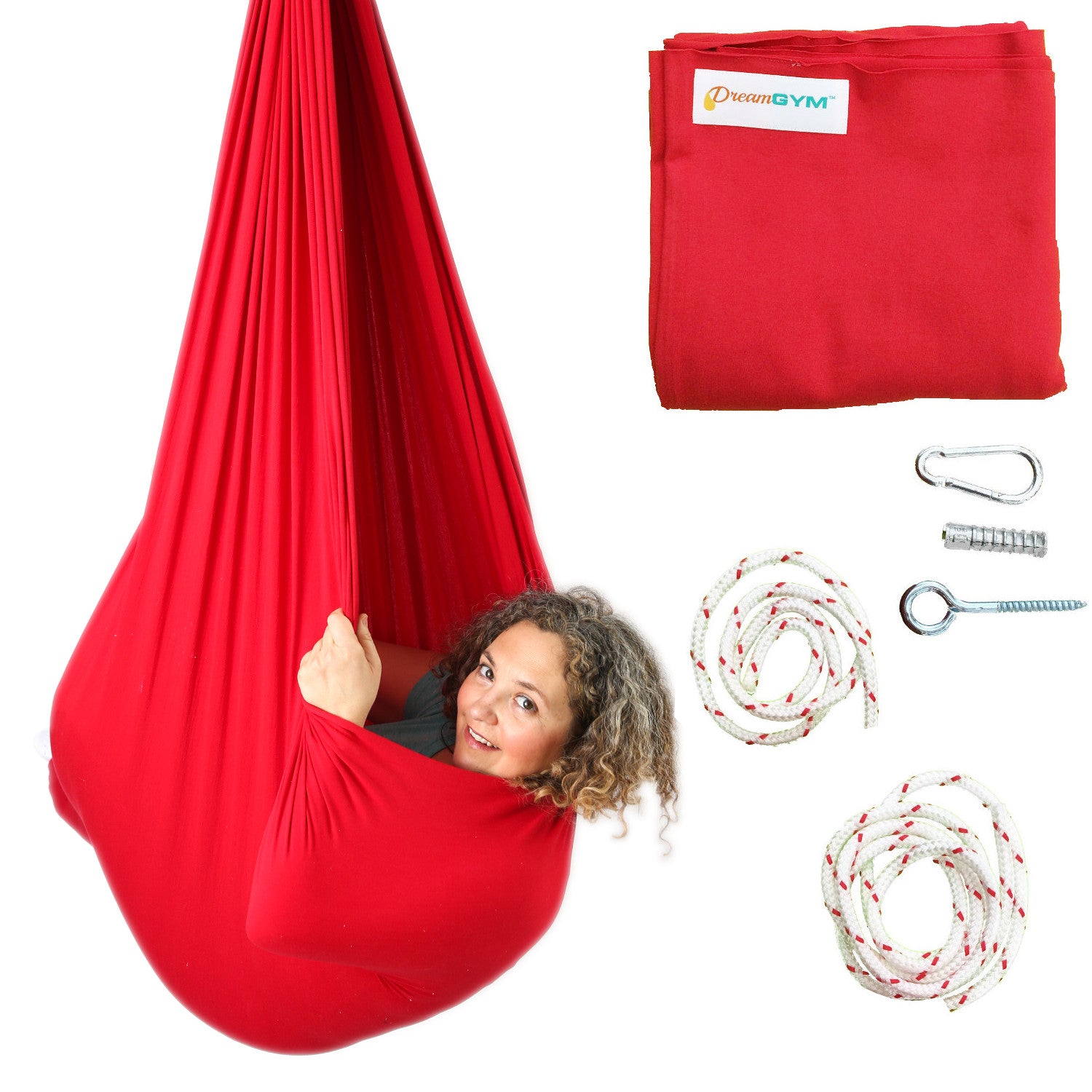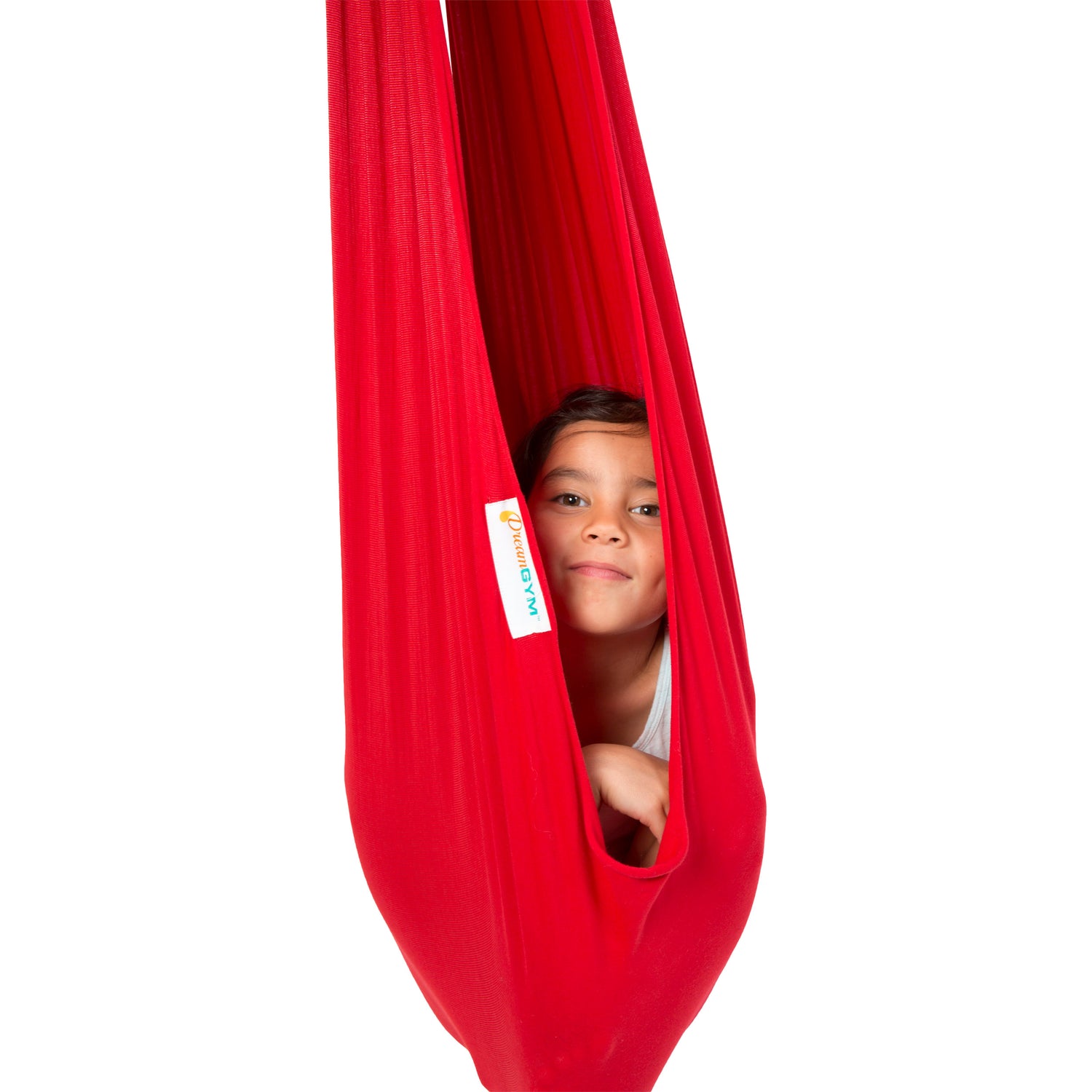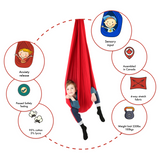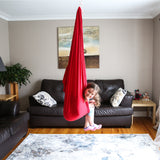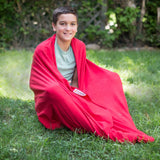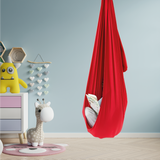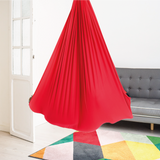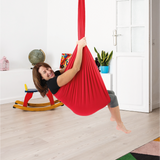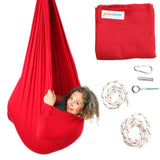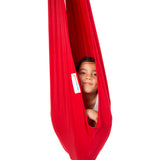 Sensory Swing - Red
Sensory swing for everyone! Great for vestibular input for people with SPD and autism.

Great for use indoors and outdoors. Safe. Assembled in Canada.

Weight capacity 220 lbs (100 kg).  Recommended age 5+.

High quality fabric: 4-way stretch, 95% cotton, 5% lycra.

Includes all necessary hardware for easy installation.
Therapy Sensory Swing is great for providing vestibular input for children with sensory processing disorder and autism. Deep pressure create calming effects. It is made of high quality stretching fabric (95% cotton, 5% lycra/spandex). It has soft and natural feel. It will always have a four-way stretch and you will not get bagging in highly stressed areas. The cuddle swing is machine washable. Machine drying is acceptable, but as with all cotton fabrics, it is recommended to hang for drying. The therapy cuddle swing can be used indoors and outdoors.

The sensory swing is commonly used in occupational therapy, it helps to stimulate child's vestibular system and give him deep touch pressure. This cuddle swing is a very simple device, four-way stretchable fabric squishes the child inside and rocks him/her back and forth, up and down, side to side. It is recommended by occupational therapists and can be used for home therapy.

The therapy cuddle swing comes with two rope pieces, a spring clip and lag eye bolt for easy attachment.
Great product!
The material of this swings is soft and so durable. My kids love being in a cocoon reading or just relaxing, best purchase!
Amazing customer service
We bought one 2 years ago and it had started to get holes. The swing is used daily for hours. I enquired about the warranty and even though it was long expired they still offered me 50% off a new swing.