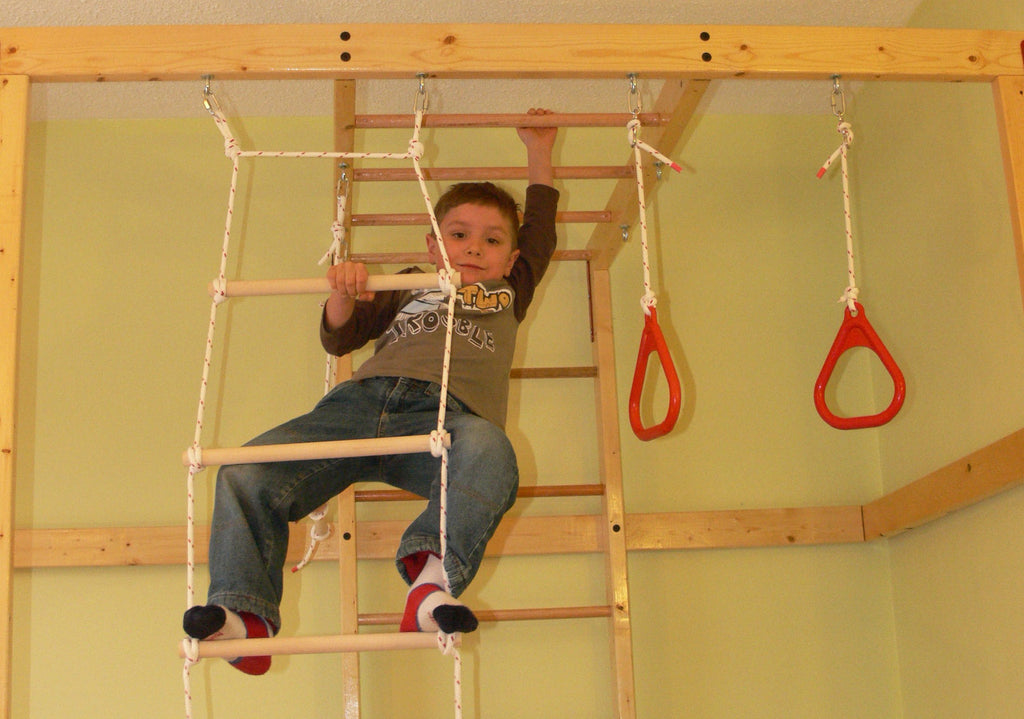 DreamGYM is very happy to announce that our basic model of the home jungle gym is now available as a Do-It-Yourself kit. The kit includes all the necessary hardware, illustration plans for building and easy-to-follow assembly instructions with 3D drawings. There are over 110 hardware pieces. There are 8 eye bolts and 8 quick links included in this kit; to make it easy to switch between jungle gym accessories, swings and hammocks.
About this model:
☼ Intended children's ages: 3 to 10 years
☼ Perfect size: the jungle gym is just 4'D x 6'W x 6'10"H, so it can fit perfectly in almost any house: kids' room, basement, spare bedroom or family room
☼ Recommended protective surfacing (not included): 6' x 6'
☼ Can be upgraded: later on, you can upgrade your DreamGYM™ indoor jungle gym with a variety of other accessories such as a climbing rock wall, 4-sided rope ladder, climbing rope, trapeze bar and gym rings combo, etc.
☼ Safety standards: We put safety first. DreamGYM™ indoor jungle gym is designed to meet or exceed all current applicable Canadian and American standards / guidelines.