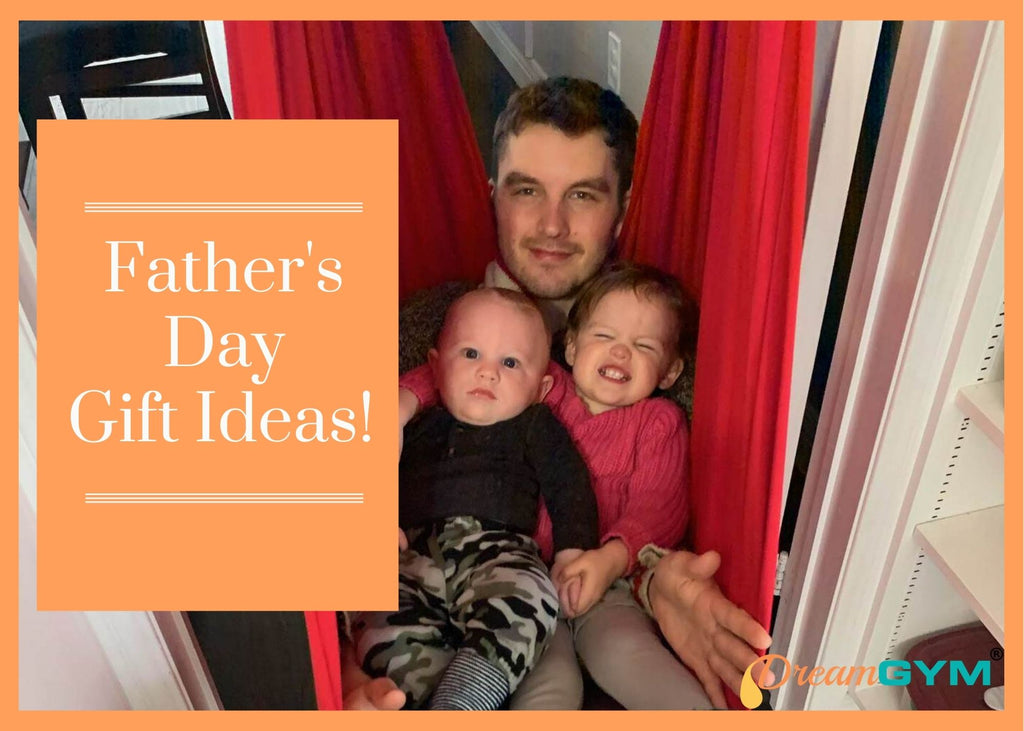 Father's Day falls on June 20th this year. You might already be on the lookout for that special gift for the dad in your life to show him how much you appreciate all that he does for his family.  Luckily for you, we came up with some great ideas to make your job of choosing a little easier. Here are our Father's Day Gift Ideas to ensure this is the Father's Day he will remember. 
For the active Dad, the DreamGYM chin-up bar is a fantastic way to get his workout done right at home. It's easy and safe to install in the door frame. Our pull-up bar lets him perform a variety of exercises to help strengthen and tone his hard-working muscles. He can use it for a full upper-body work-out:  arms, back, shoulders and core.
If your dad is more of a relaxing type, let him chill out in style with a hammock swing from DreamGYM. Our hammocks bring the relaxation right to your home or backyard. Wrapped in the tightly knit handwoven material designed to make you feel like you're floating on a cloud, Dad can lounge by himself or perhaps invite his child or grandchild to relax too.  DreamGYM hammocks make the perfect gift that the whole family can enjoy, but please get permission from Dad before using it first!