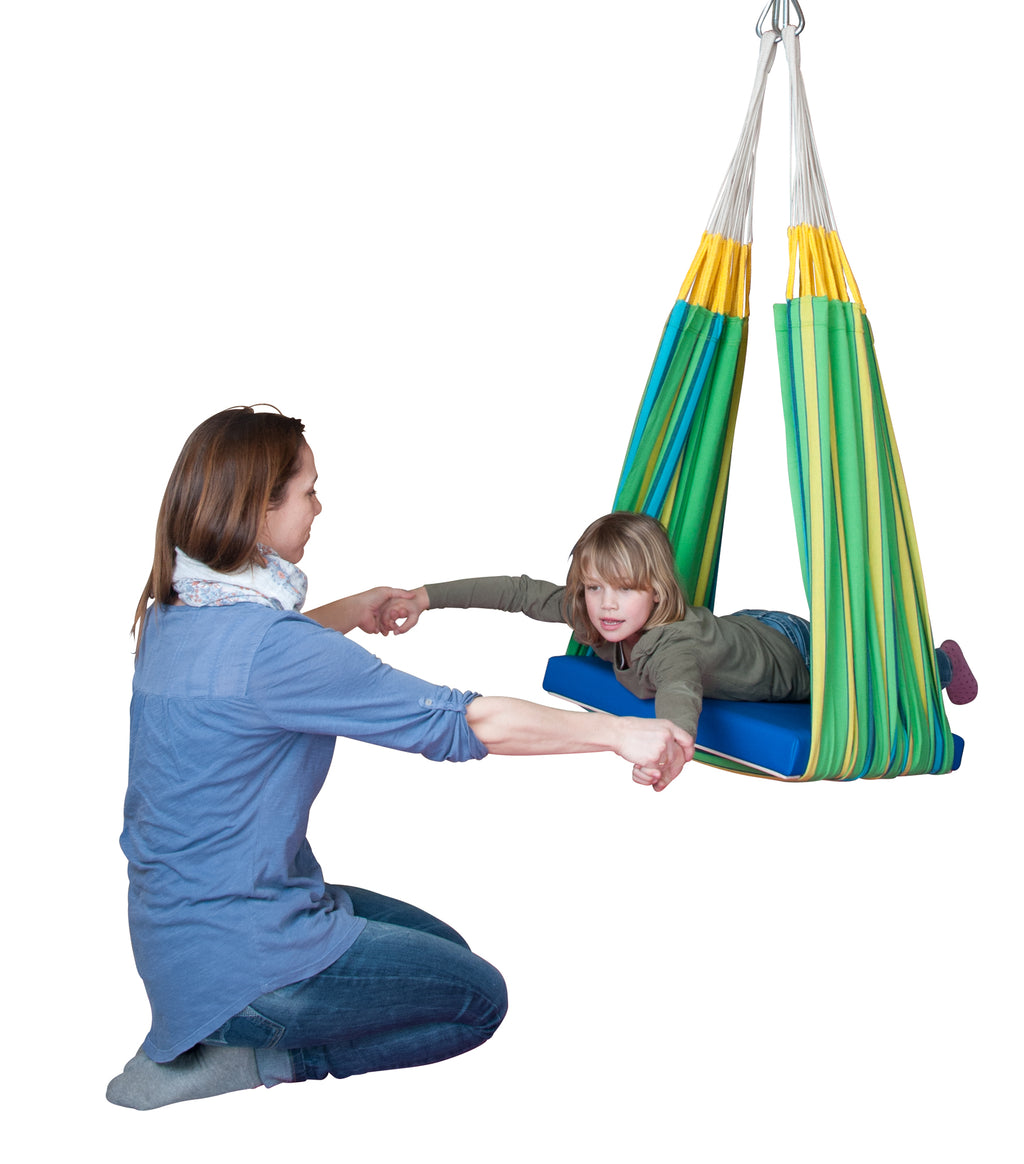 There is an easy way to make a therapy platform swing at home. I spent an hour today (not counting a trip to the Home Depot) and created a therapy swing. It turned out to be very easy. My kids enjoyed it very much and I am happy to share it with you.
You would need
1. A canvas hammock
2. 3'X2' plywood board
3. Duct tape
4. Fabric or an old blanket
5. Velcro
| | | |
| --- | --- | --- |
| Step #1 | | We used a piece of plywood 7/16"x24"x36". You can purchase a board 2'x4" and ask to cut it to 2'x3' (Stores like Home Depot will do it for free).  |
| Step #2 | | I put duct tape over the edges. It smoothed the edges a bit. *It might not be necessary if you use thick material for cover. |
| Step #3 | | To  cover the board I used natural cotton batting I had at home. You can use an old blanket or any other material you might have on hand. I cut a 2-layered piece 4'3"x3'3". |
| Step #4 | | I sewed a bag on my old sewing machine. The size is a bit larger than a board therefore I can easy slide it on or take it of to wash. Or I can insert extra material inside to make the sitting softer. |
| Step #5 | | For an open end I used velcro to keep it closed. |
Then hang the hammock from the ceiling, both ends together and insert the board.