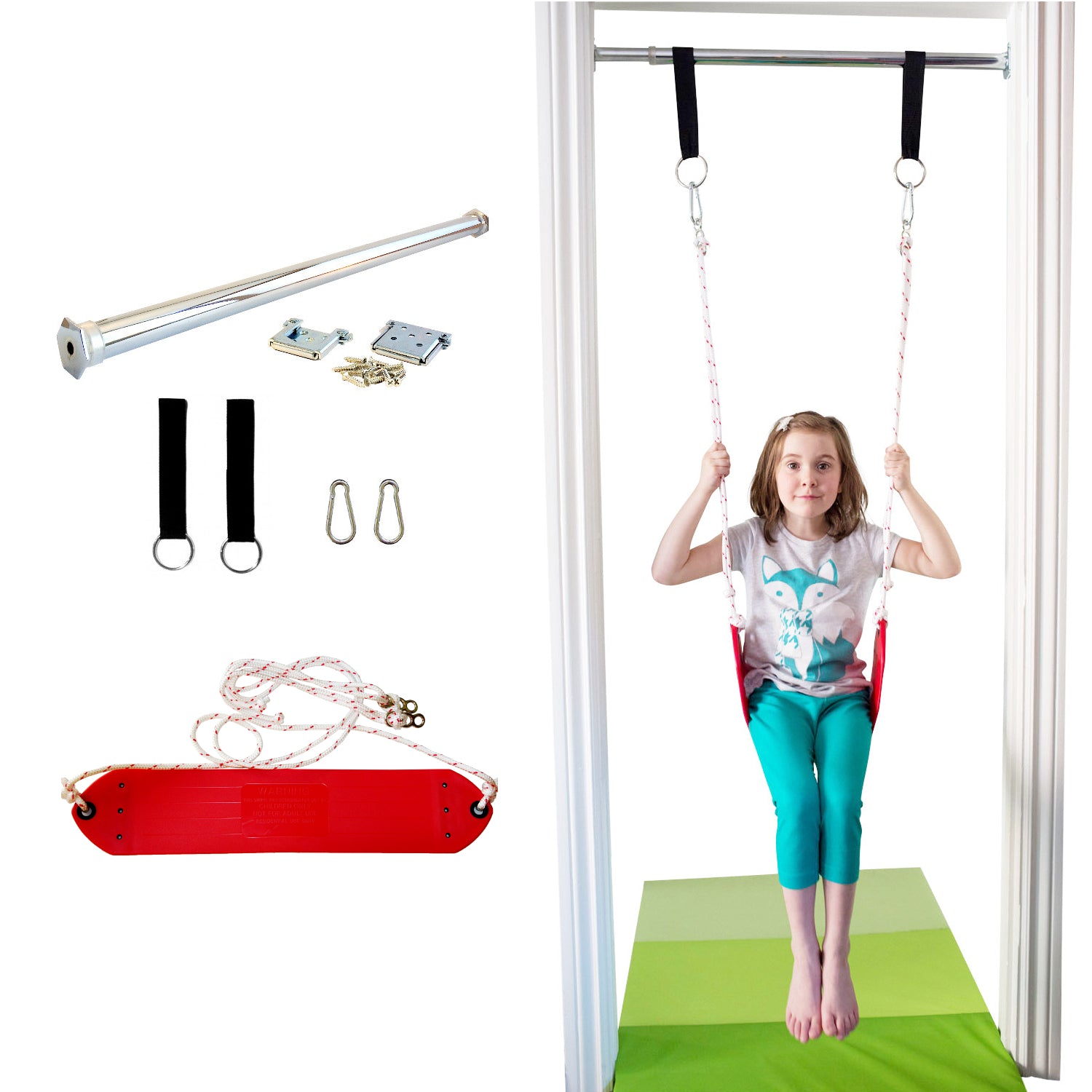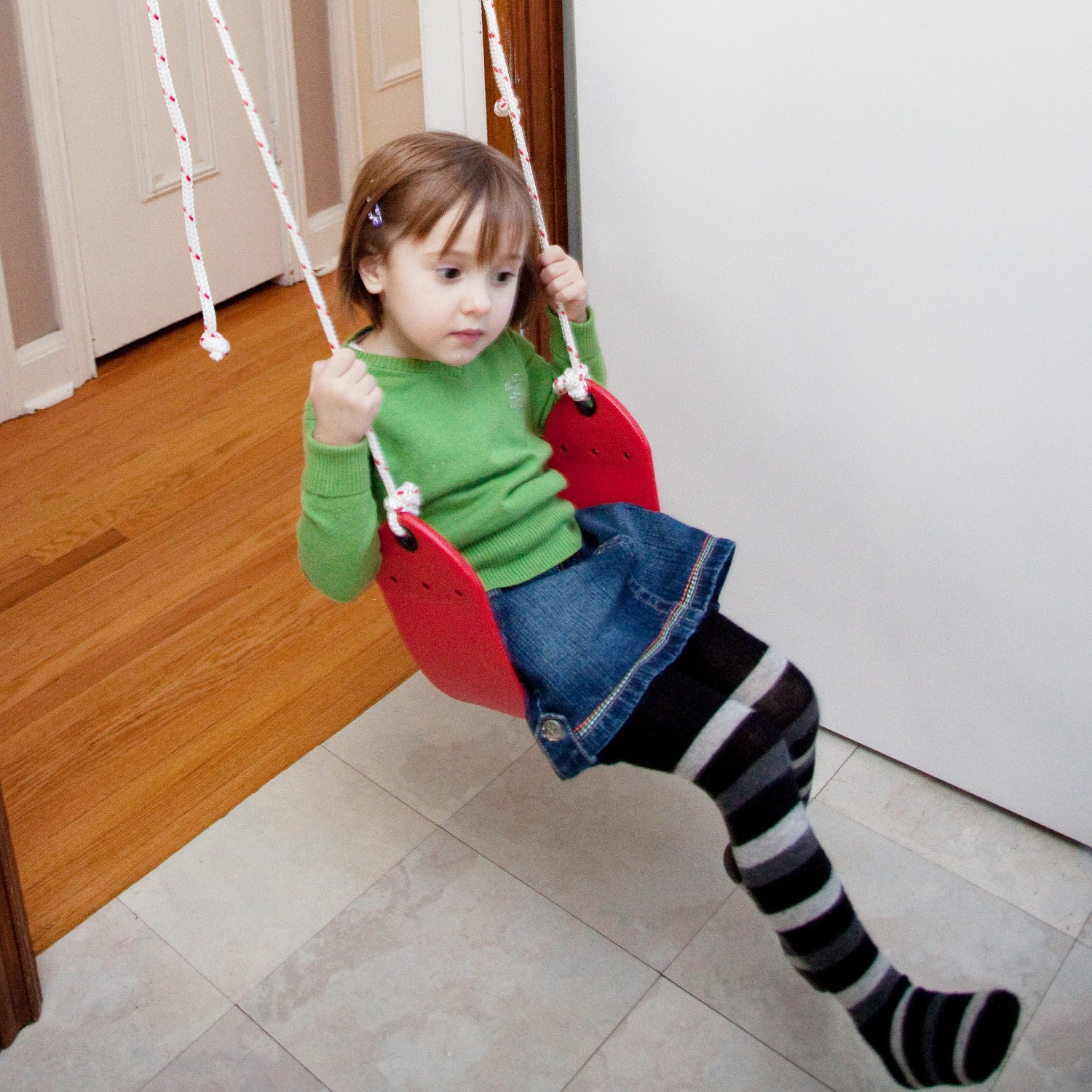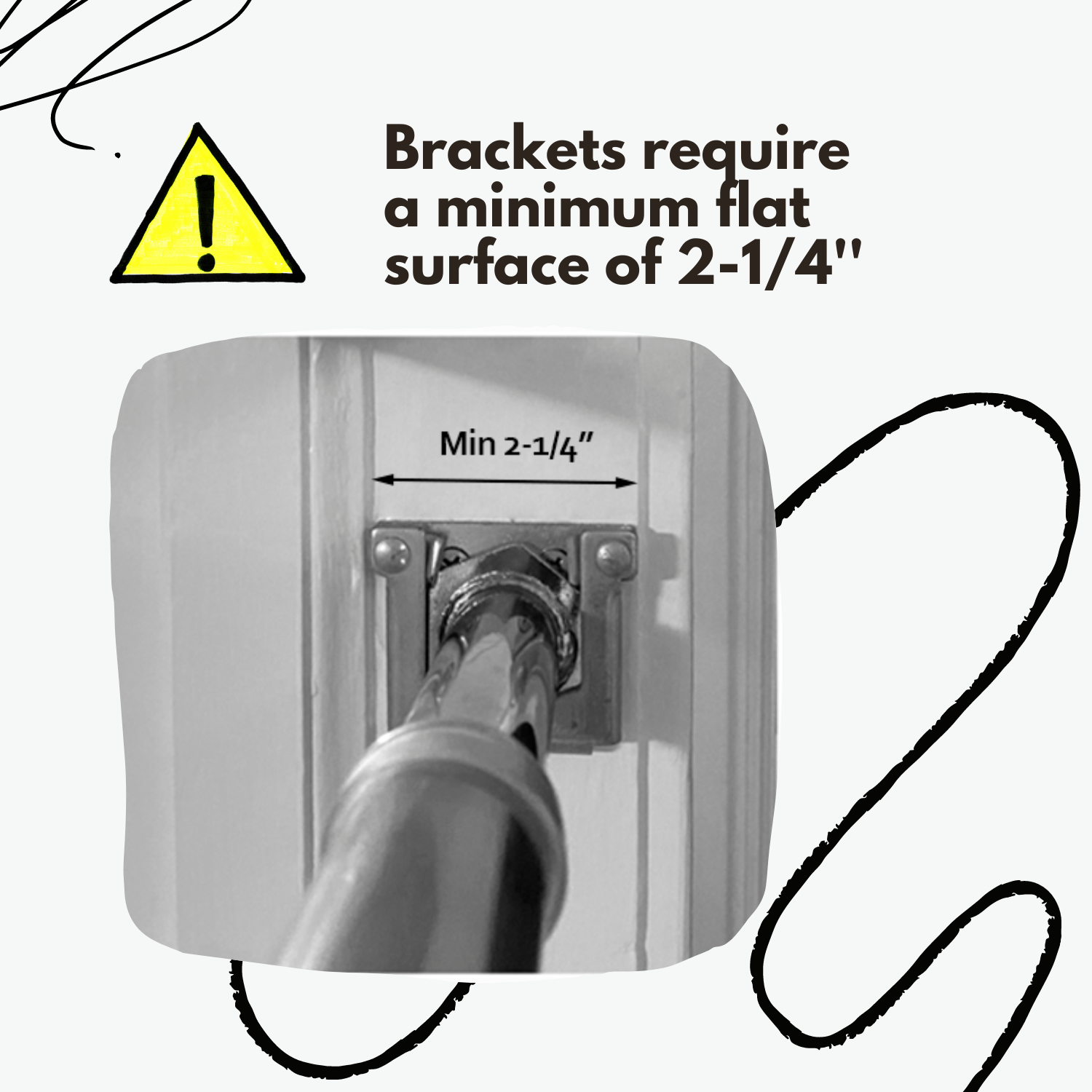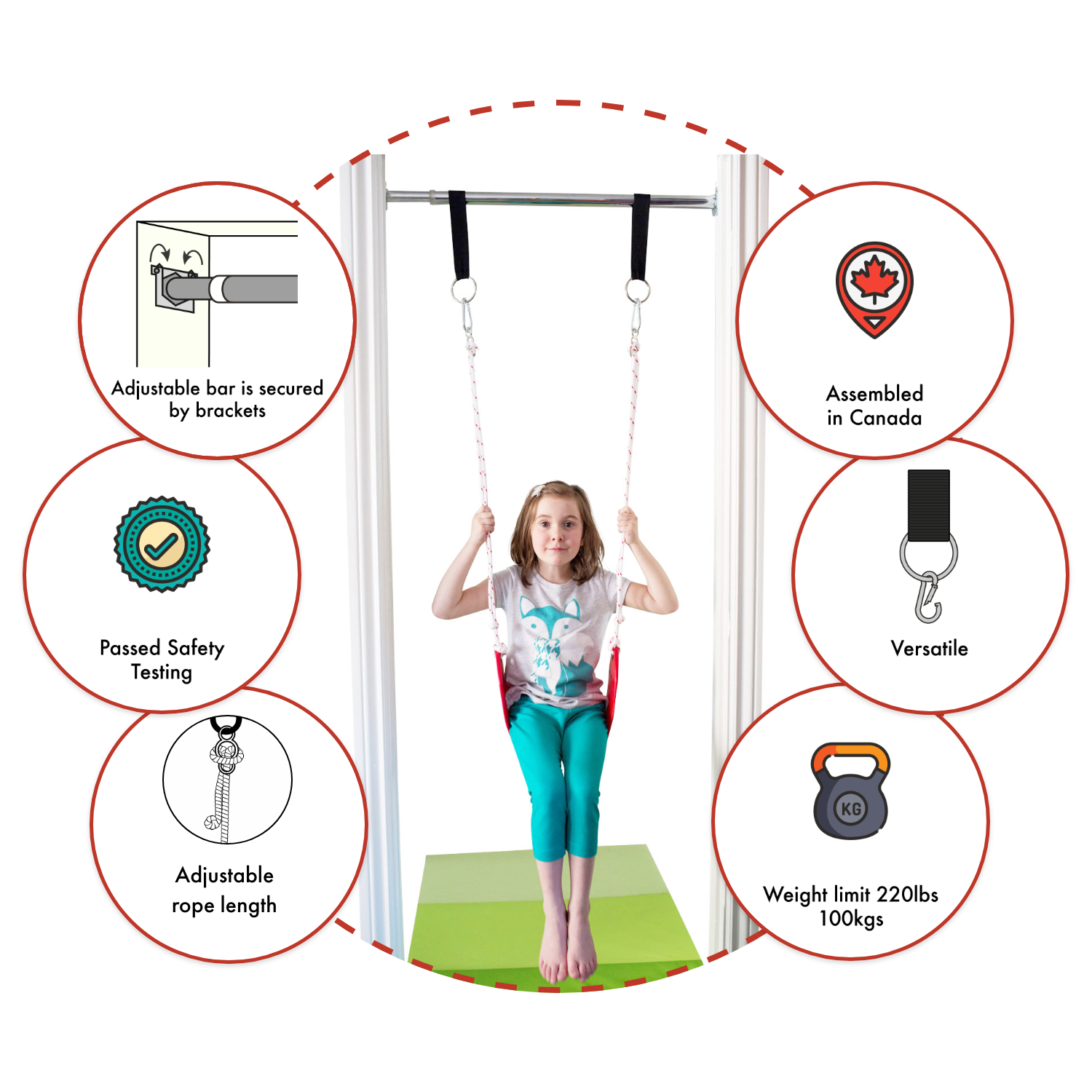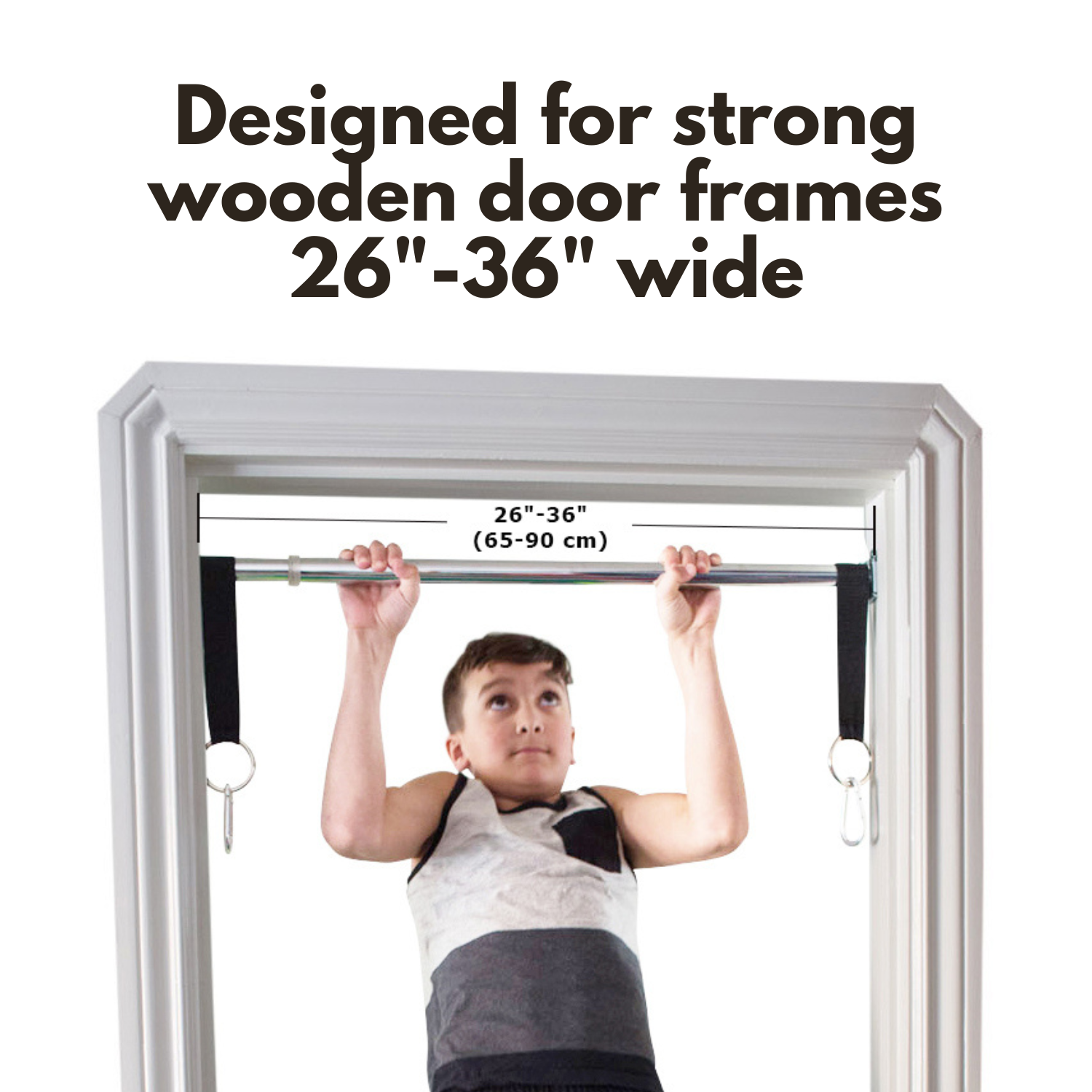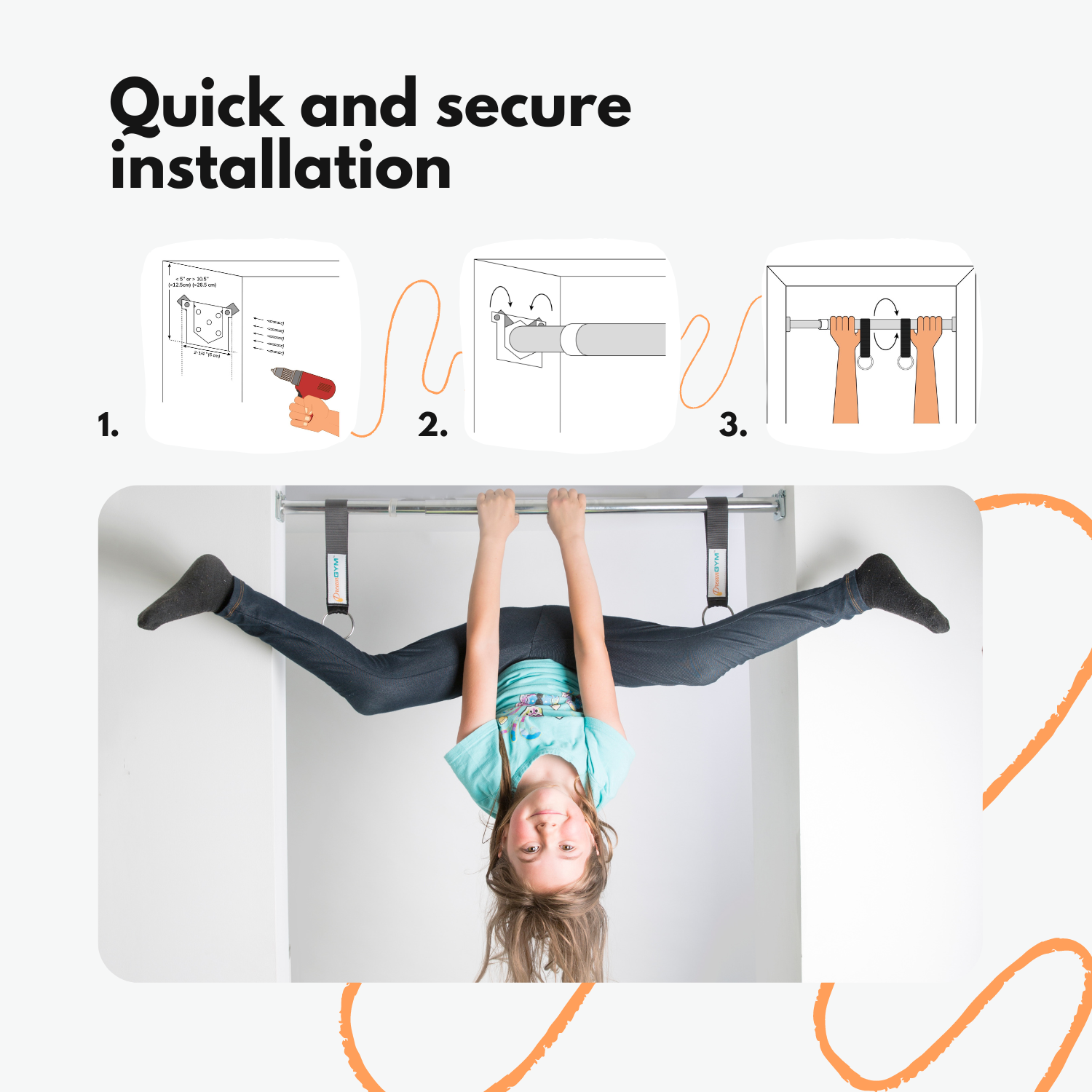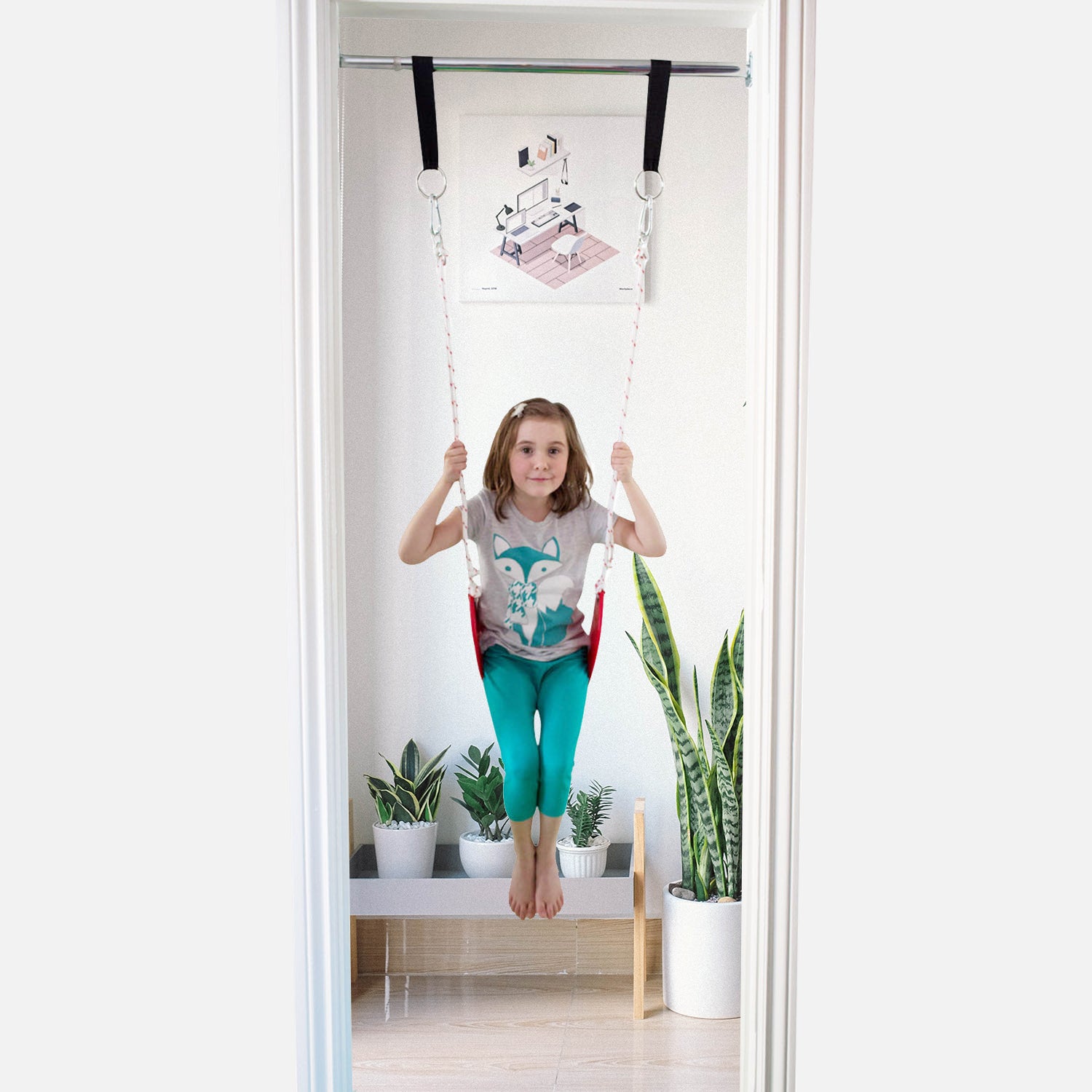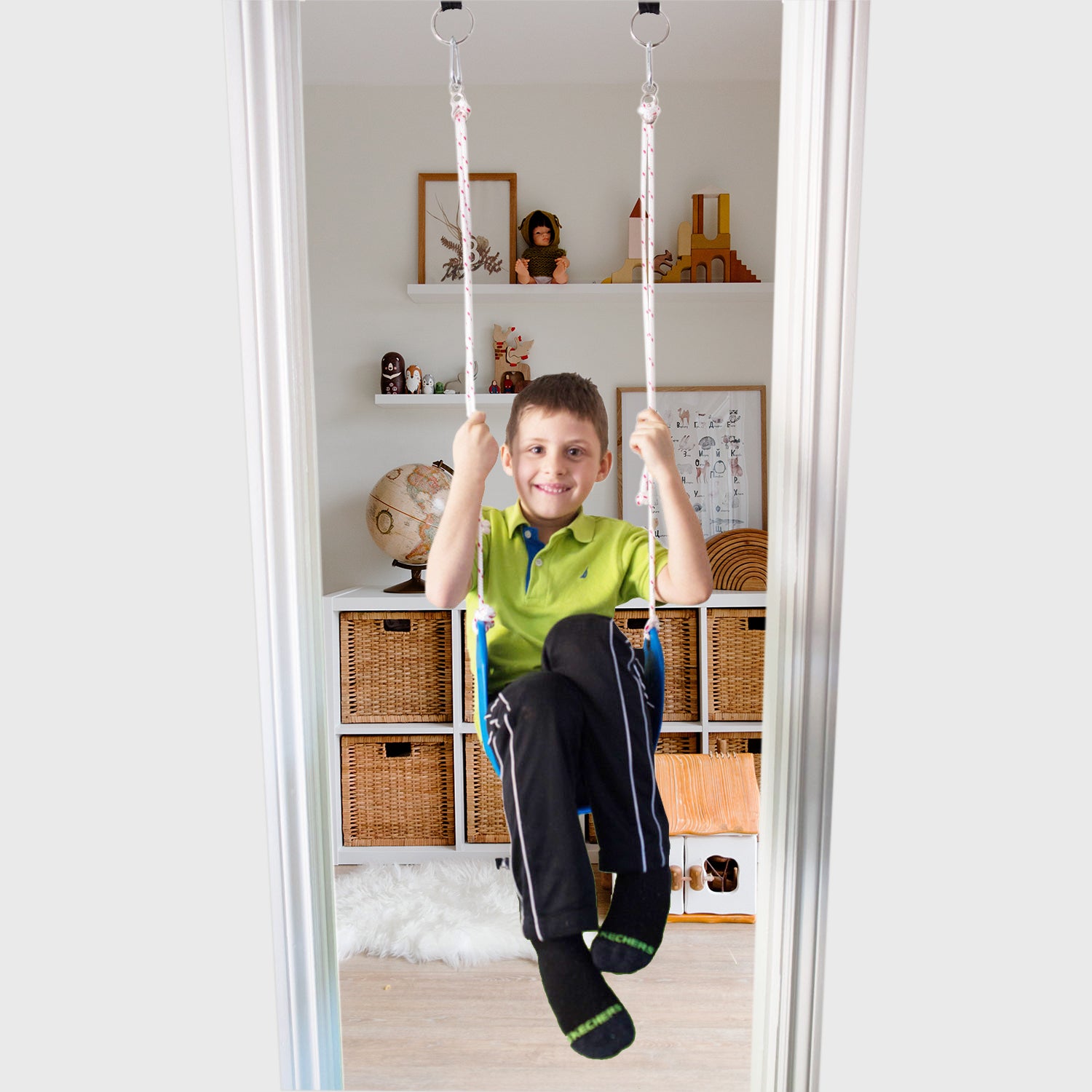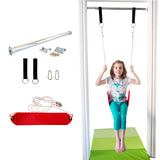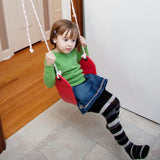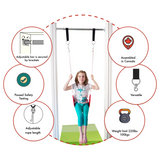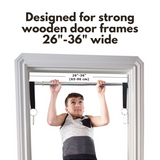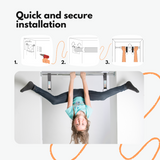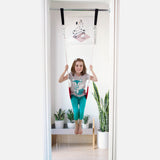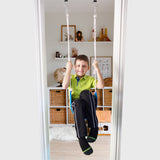 Doorway Belt Swing - Red
Kids love swings
Bring fun and physical activity to your child's room with the Doorway Swing. It keeps your child active while having fun and burns off a lot of energy, encouraging healthy motor skills and coordination development.
Easy to install
The swing support bar attaches to the top of your wooden doorway and converts it into a fun and safe swing perfect for kids. DreamGYM's unique door frame brackets provide a safe and secure installation. The swing fits door frames 26"-36" wide, and the brackets require 2-1/4" flat space.
Safety information
DreamGYM Indoor Swing is constructed of durable materials that passed all applicable safety testing. The weight capacity is 220lbs. Adults can use the pull-up bar too.
Versatile 
This swing from DreamGYM is versatile and perfect for your child's bedroom or playroom. It includes a door frame support bar, installation hardware, and two hanging straps with snap hooks so you can easily install it right where needed. It is an excellent addition to your child's room or outside on your patio or backyard during warm months. Children will love having this swing in their rooms - it's entertaining and can double as a pull-up bar after they have grown out of swinging!
Active kids - happy kids
Children who are physically active have an easier time learning, focusing, and managing their emotions. Parents know how hard it can be to get their kids up and moving. DreamGYM indoor swing set helps children to stay active while having fun.
Second purchase!
Bought one of these swings for my 3 year old son for Christmas.... it was such a hit I had to buy an extra because kids were all fighting over taking turns lol. My kids play on these for hours. Best money spent 👌