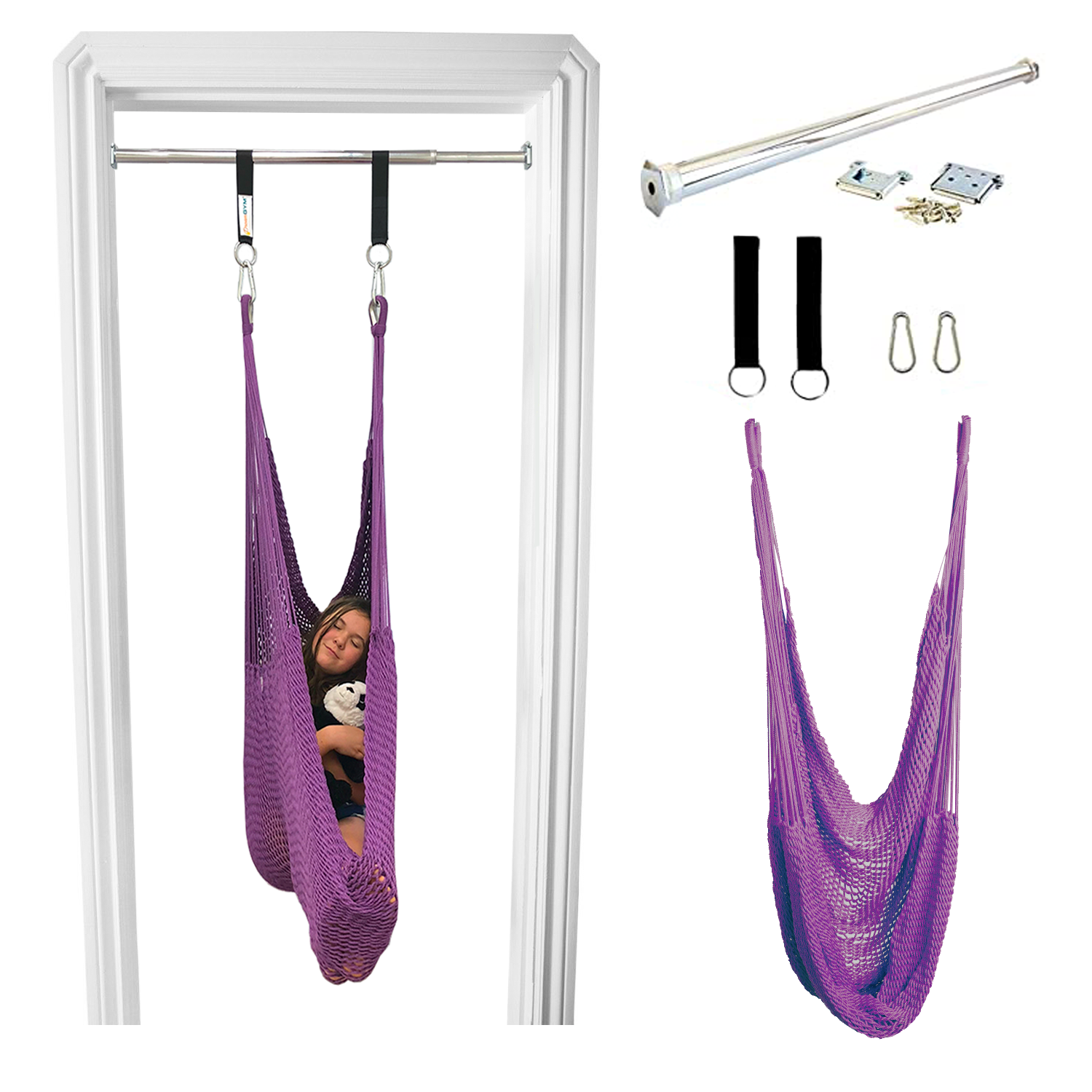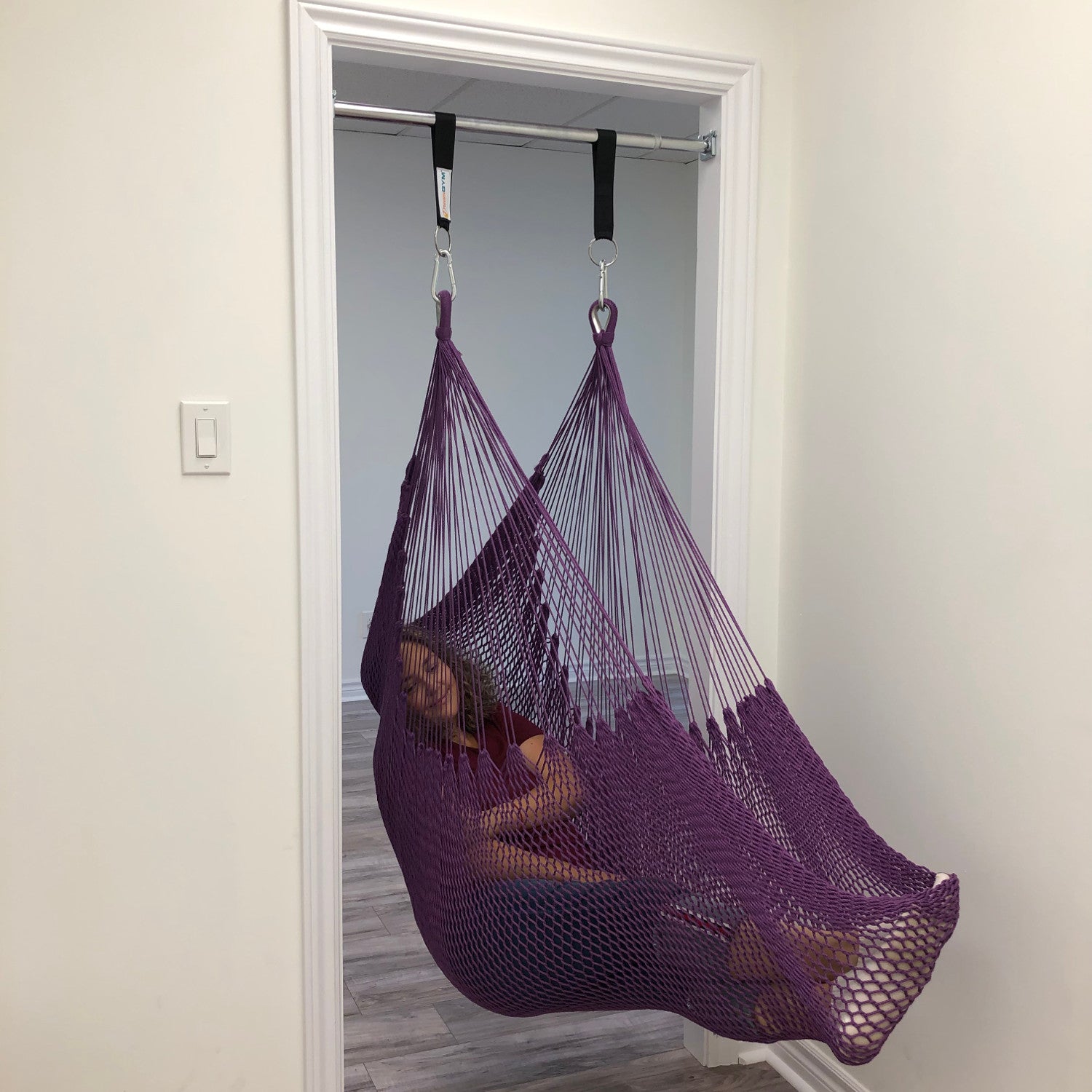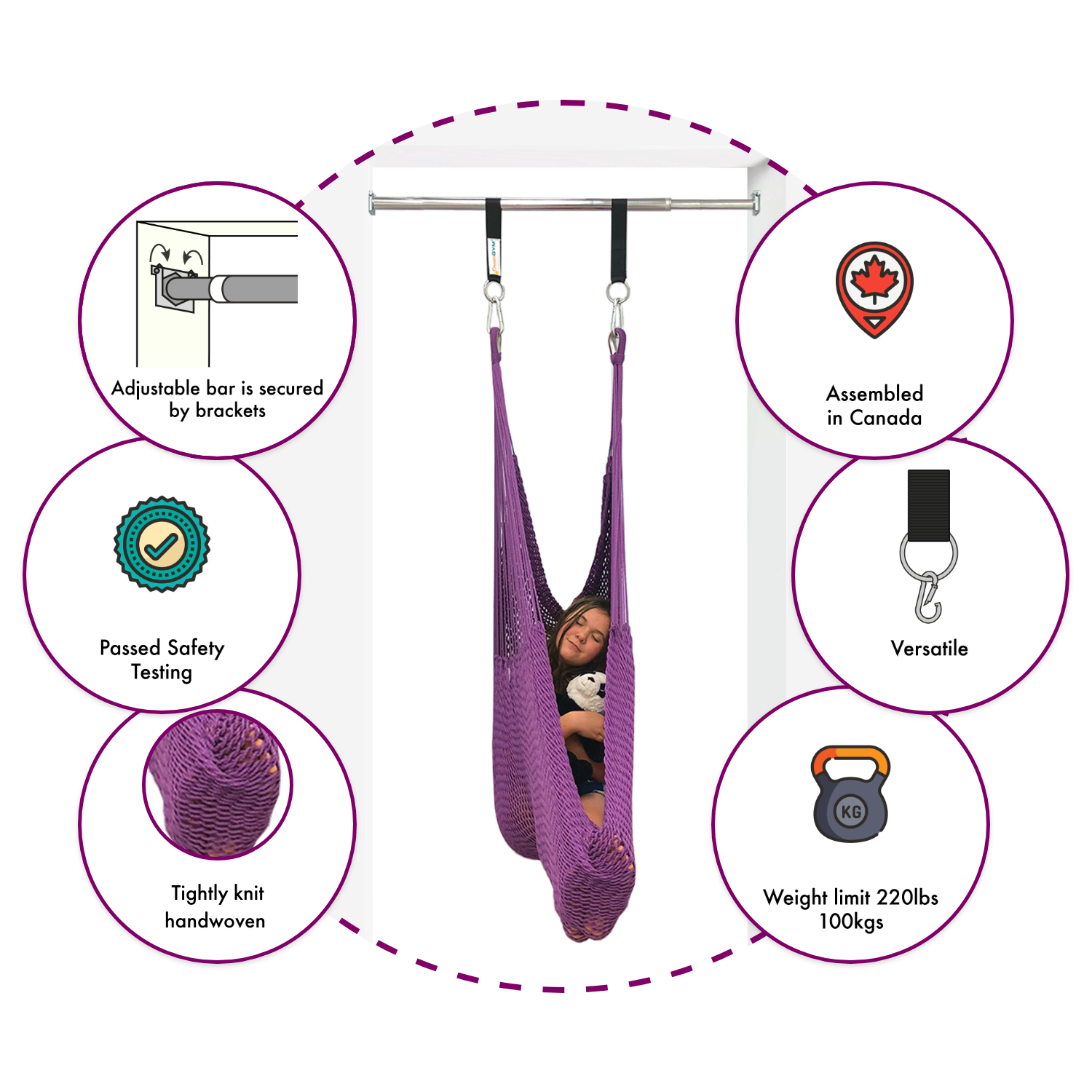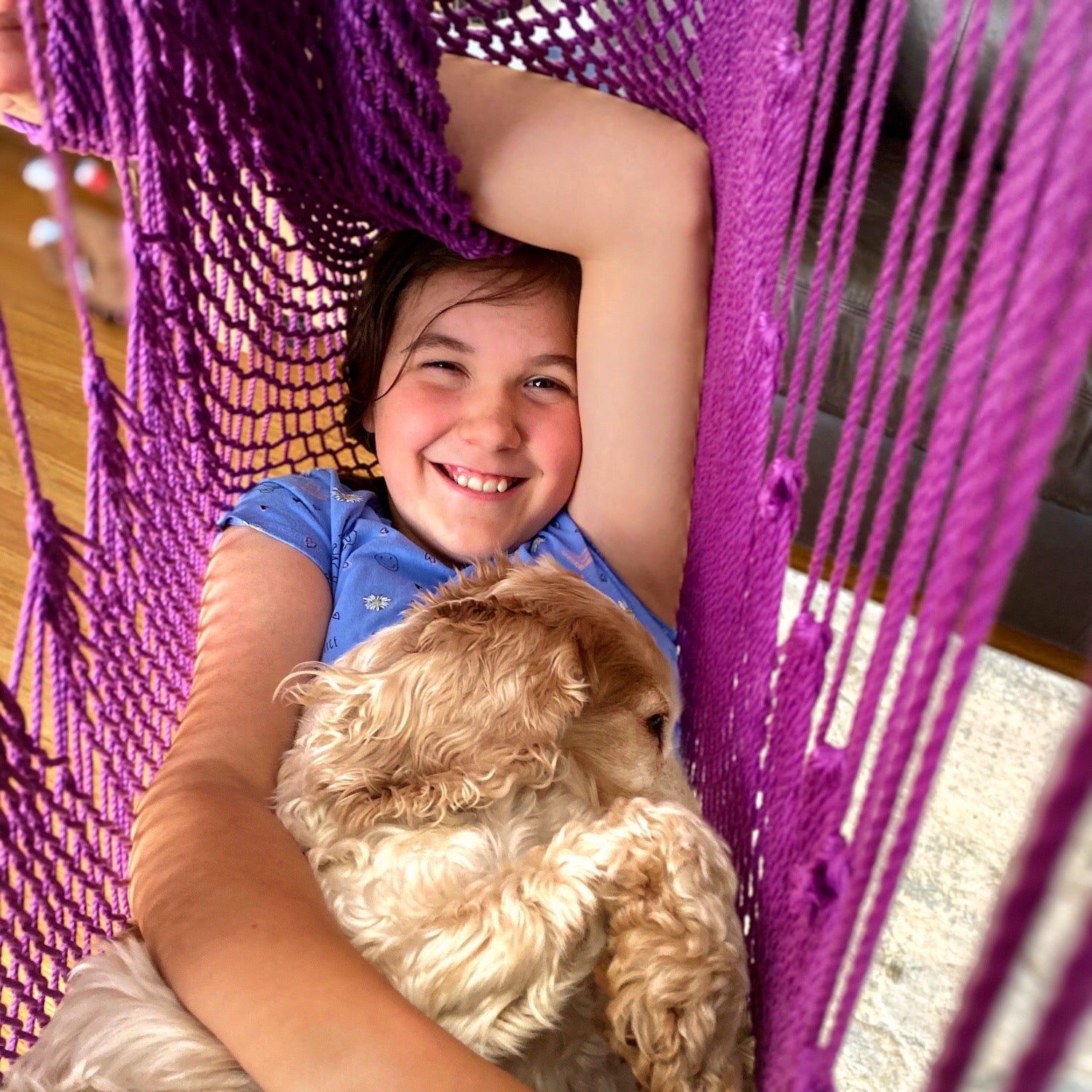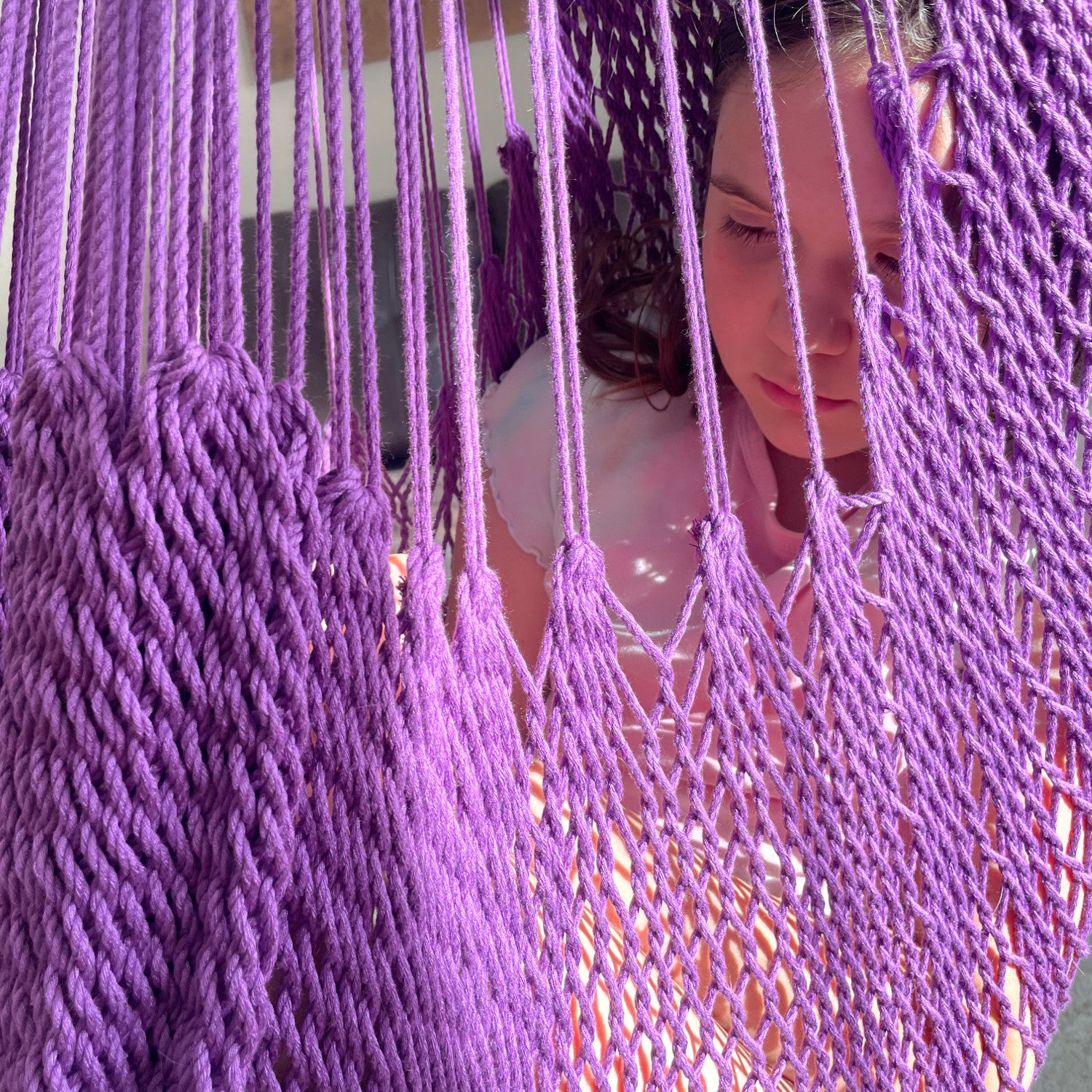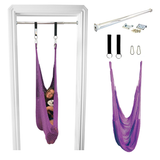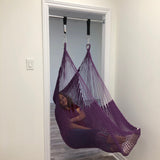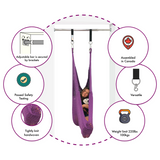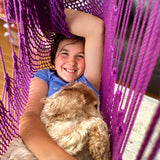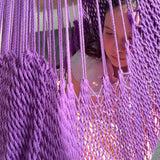 Doorway Therapy Hammock Swing - Calm Violet
Unforgettable feelings of peace, relaxation
The DreamGYM therapy hammock swing is a high-quality rope chair designed for ultimate comfort! This soft lounger conforms to your body position while the breathable netting material offers maximum relaxation. This amazing design will conform to your needs whether you want to sit up or lay way back. It is highly comfortable and offers relaxation and comfort at the highest level.
Installation requirements
This hammock swing comes with an adjustable chrome-plated bar. It is easily installed in 26" to 36" door frames. The bar is secured by screw-in metal brackets. The bar does not interfere with closing or opening the door.
Note: the brackets require 2-1/4" flat space. Weight capacity 220 lbs.
This kit includes adjustable chrome-plated support bar 26"-36" and mounting hardware: 2 metal brackets and 10 screws.
Hammock Swing for Sensory Input

Therapy Hammock Swing provides a feeling of womb-like safety and comfort. Parents will appreciate its ability to calm down and quiet overwhelmed tots on the verge of a tantrum. This net swing will give children the experience of being in a cocoon, it will provide a feeling of womb-like safety and comfort. Swaying develops the sense of balance, and sensory swings are often used in child therapy.
Satisfaction Guaranteed
If you are not absolutely delighted with your purchase, contact us and we will make it right. We stand behind our products.