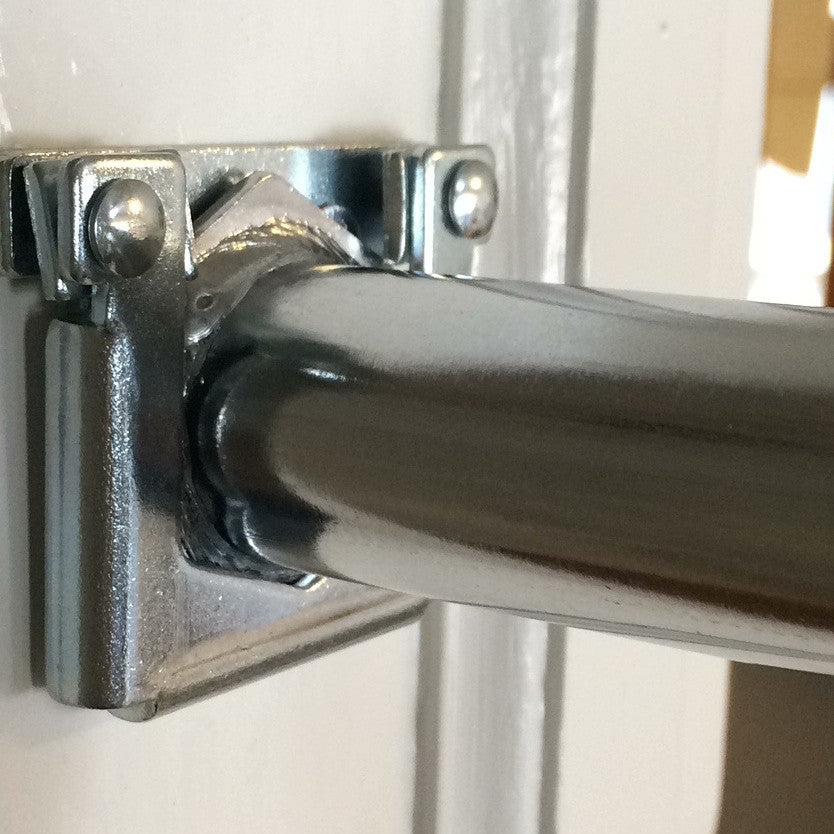 We're often asked if our doorway swing damages your doorway frame or whether or not you need to drill holes in your doorway to install it. The short answer is yes but it's very important to install it properly to ensure safety. Kids might do crazy tricks on the swing and even you still have to keep an eye on them proper installation would give you a peace of mind.
Images below were taken after we uninstall our old doorway bar that needed only three holes per bracket for installation. The steps for repairing the doorway frame are the same for both bars. 
The damage left from the doorway swing is minimal and can be fixed easily in minutes.  As you can see on this picture after you have removed the metal cup you can see the marks it has left overtime as well as the three holes left by the screws.
The marks left behind from the metal cups can be easily wiped off using a damp paper towel or cloth. As for the holes left by the screws it gets a tad trickier as you might need to run a few errands.  You will need a wood filler and if you chose to a paint that matches your doorway colour which in our case was white. Wood fillers and paints are readily available at most hardware stores, all you need to do is find the right colour for your doorway frame.
Once you've gotten what you need all you will need to do is fill the holes from the screws with your wood filler and then if you chose to you can paint over that.  After that your doorway should look as good as new!