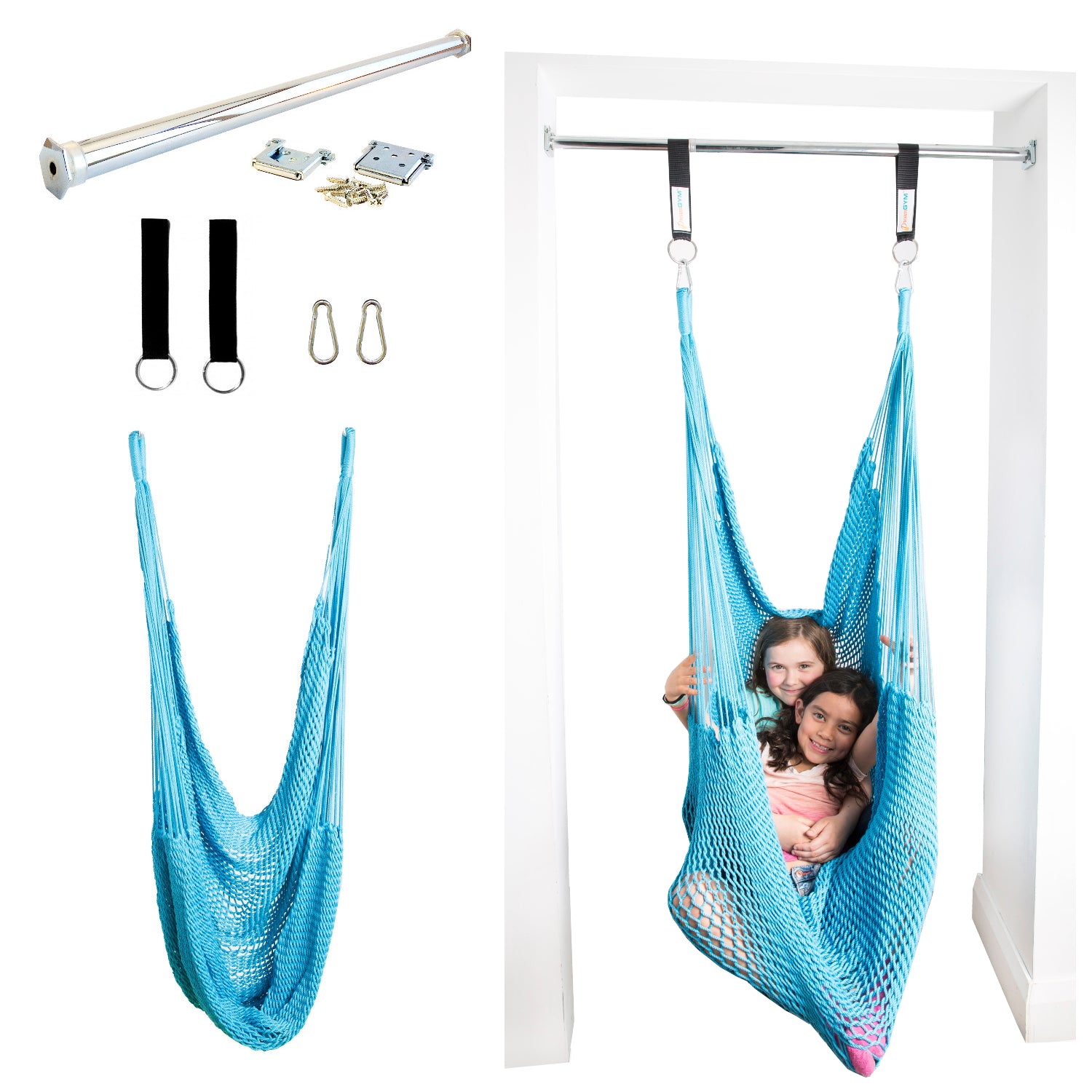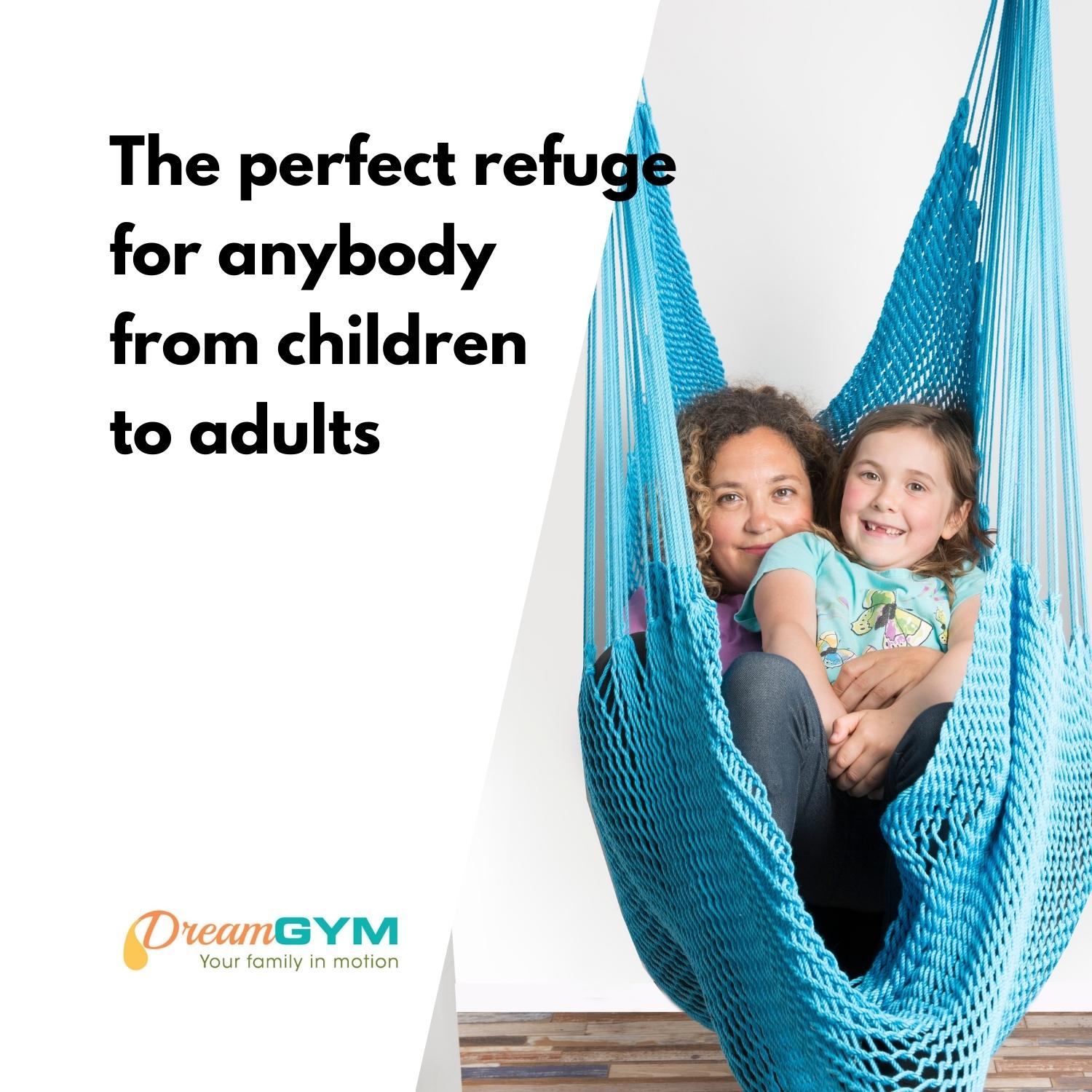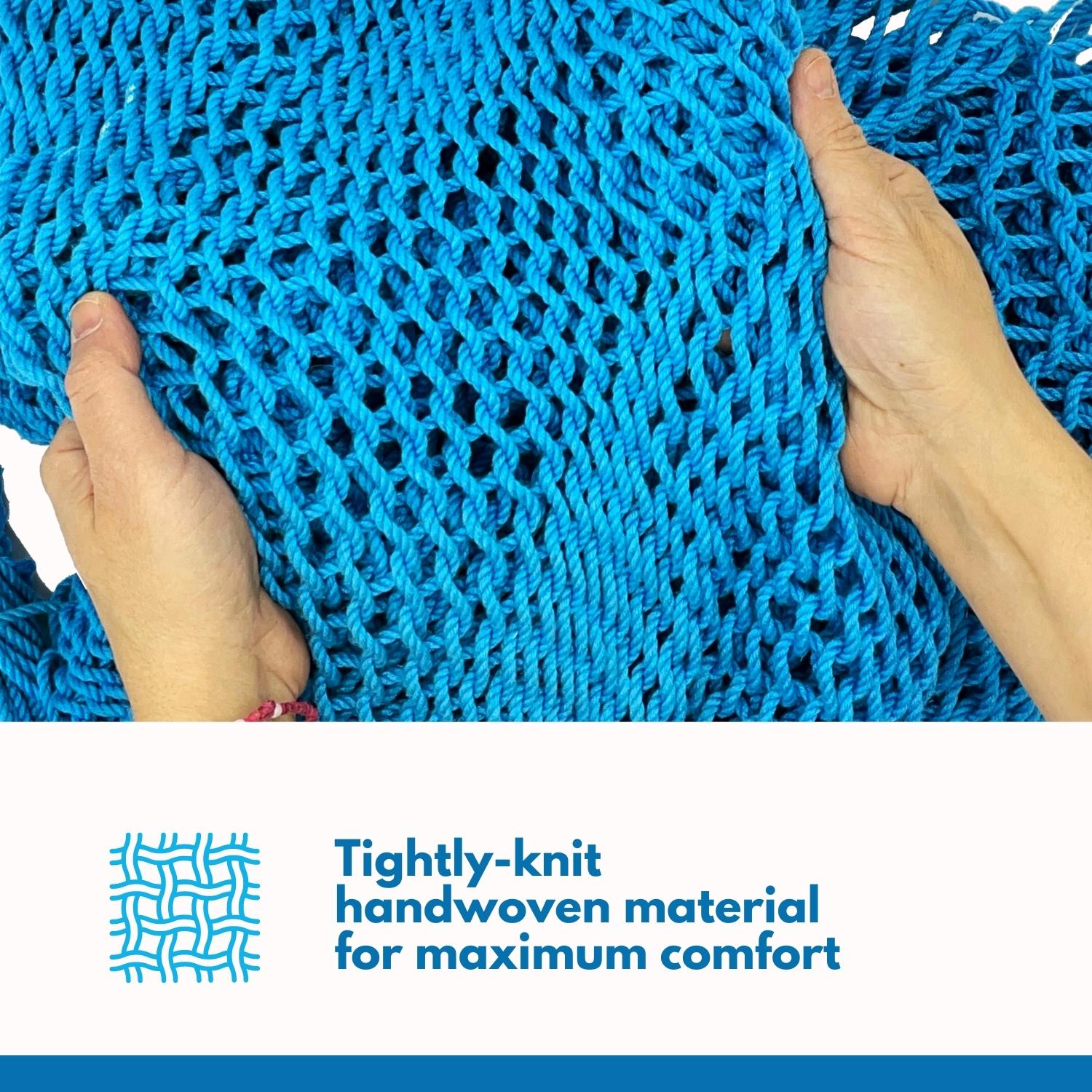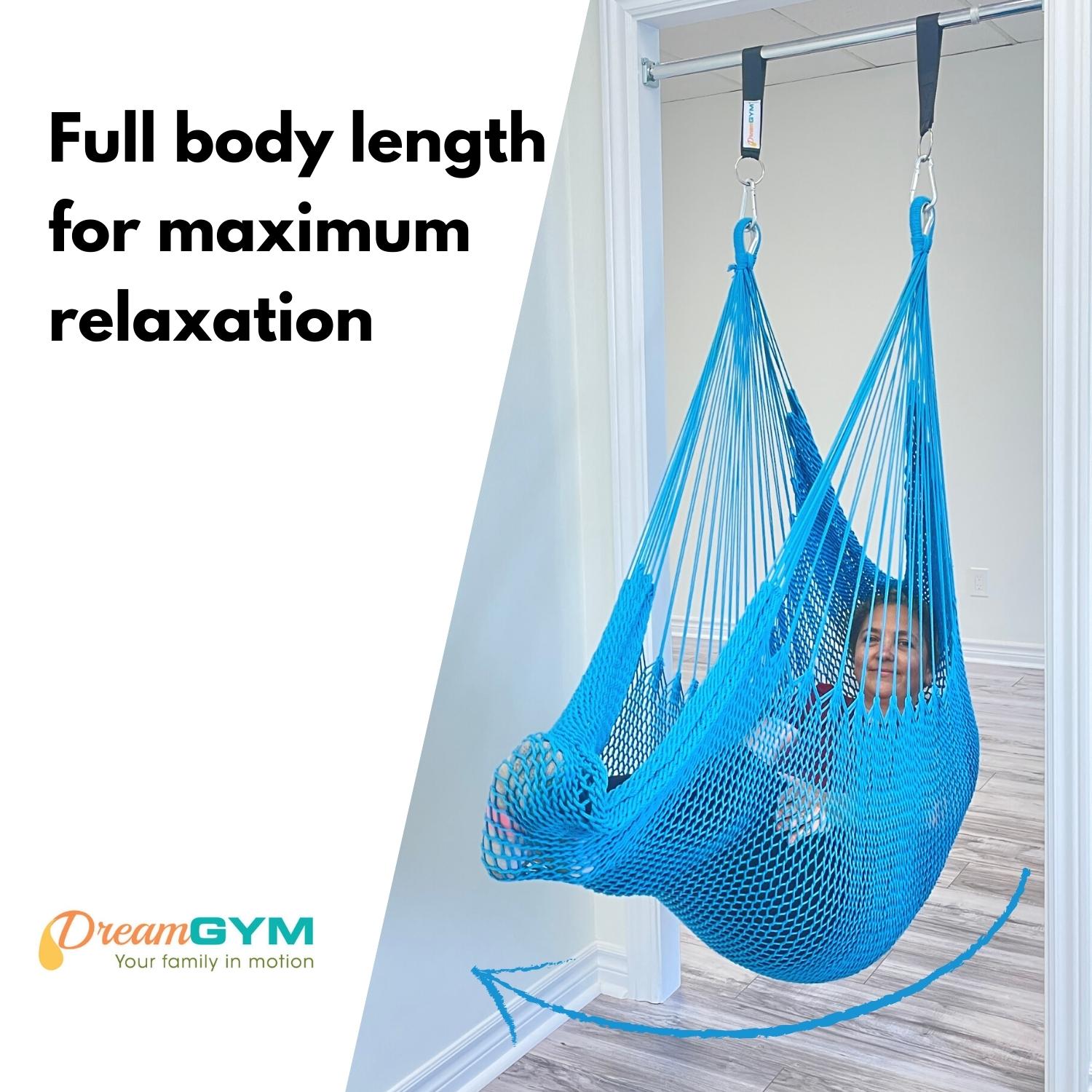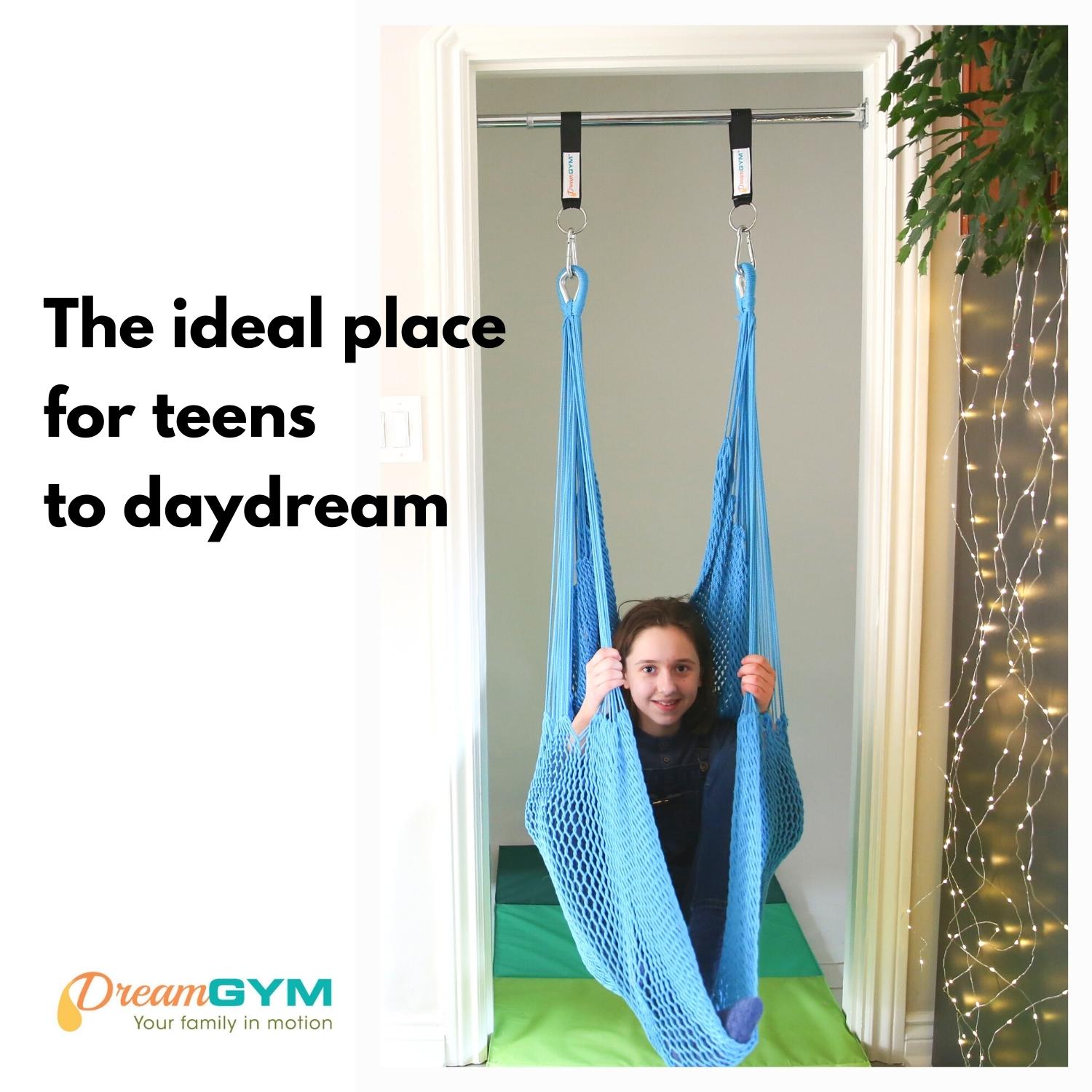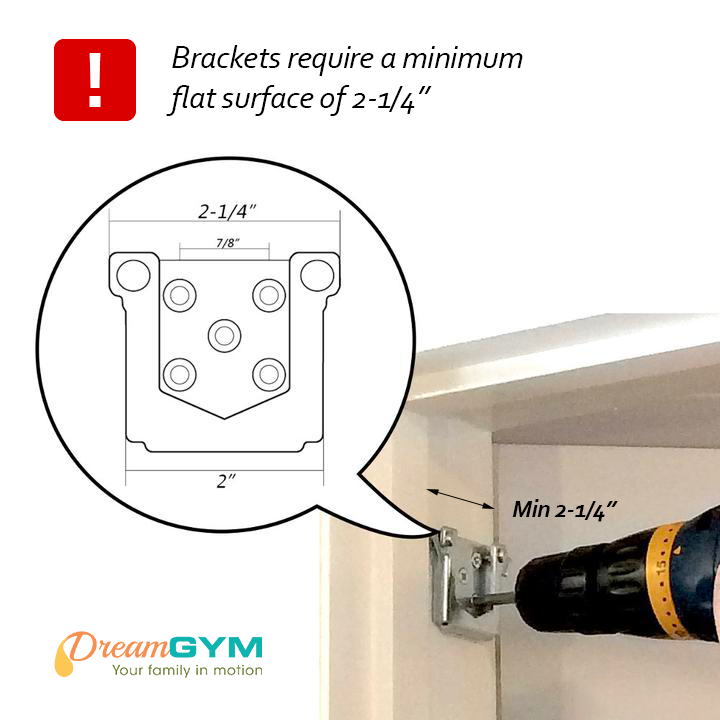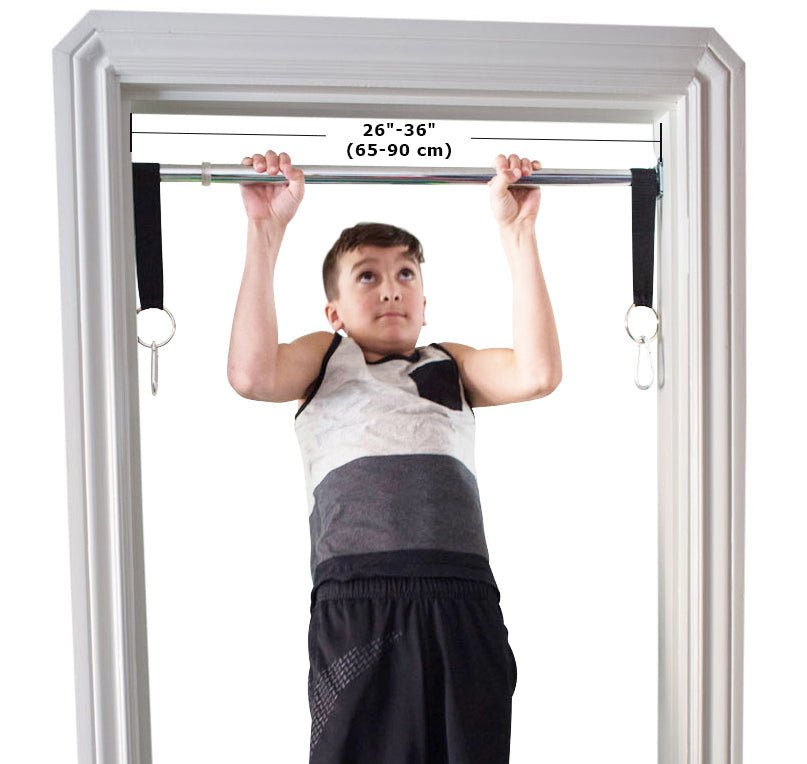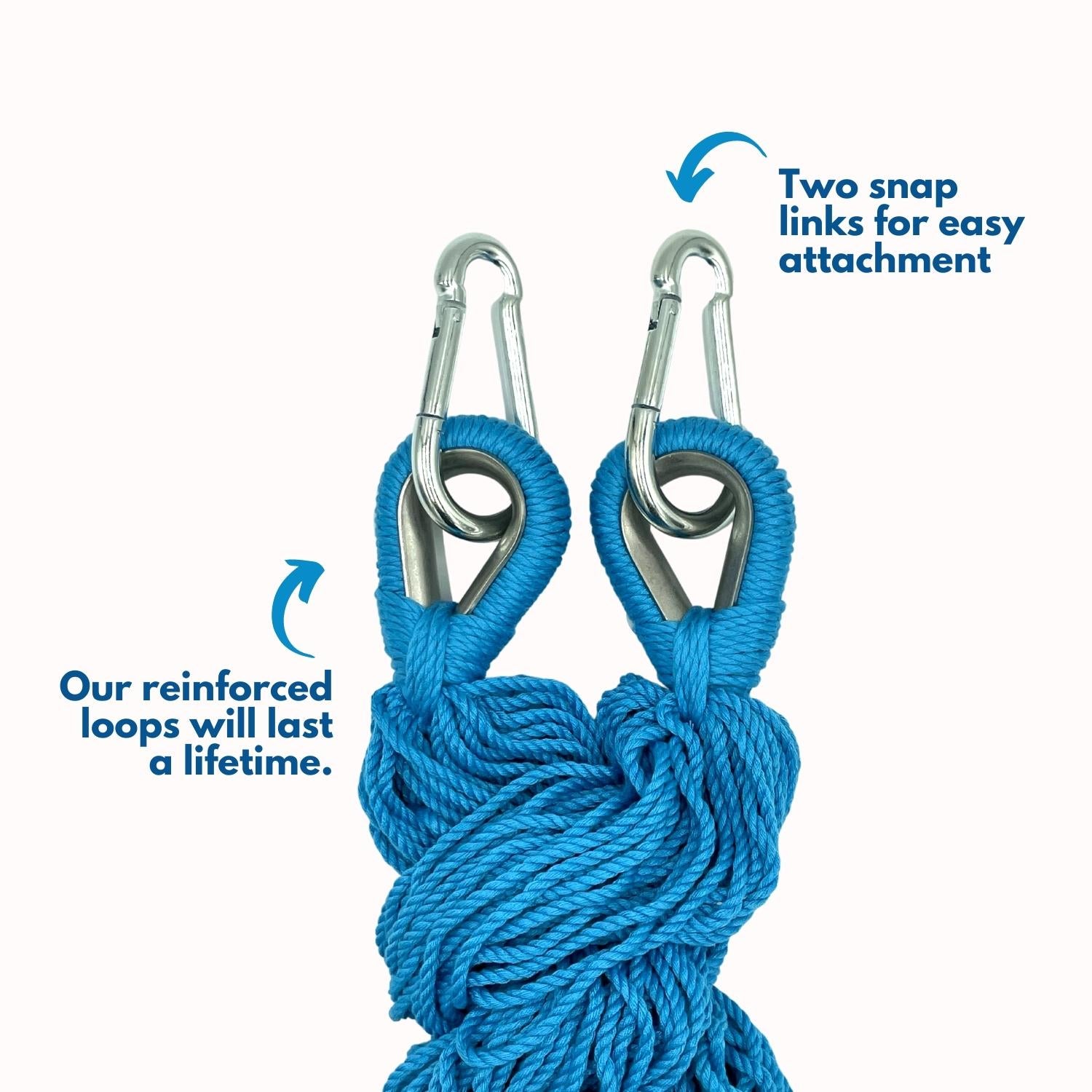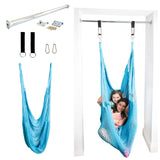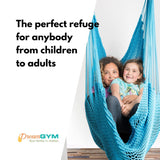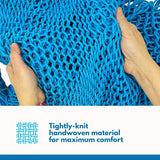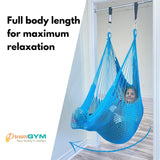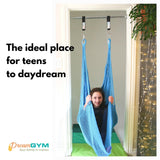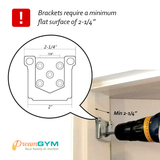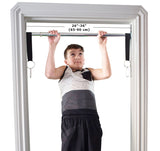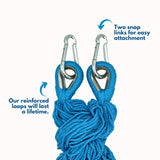 Doorway Therapy Hammock Swing - Sky Blue
Great alternative to a hammock chair with stand
The DreamGYM door mounted hammock swing brings the fun of outdoors inside. Made of handwoven polyester ropes, this soft, comfortable swing is great for napping or reading a book.
Installation is a breeze
DreamGYM Doorway Swing is ideal for any home, even where space is limited. It installs in minutes in your bedroom, living room or kids room doorway. The swing bar attaches to your door frame in minutes with strong metal brackets. It fits door frames 26"-36" wide.
Please note, the bracket requires 2-1/4" of flat space.
Hammock Swing for Sensory Input
Swinging in a hammock is an activity that evokes memories of being safely cradled. Our net swing is strong yet soft. Parents will appreciate its ability to calm down and quiet overwhelmed children on the verge of a tantrum. This swing will give the experience of being in a cocoon. Swaying develops the sense of balance, and hammock swings are often used in child therapy.
Therapy Swing for Adults and Teens
High weight capacity (up to 220lbs) and generous size of the hammock swing allow it to be used by adults and teens for calming and relaxing input by providing vestibular stimulation. This sensory swing is often used in occupational therapy.
Versatile
Bring the hammock swing anywhere. This kit includes a door frame support bar, installation hardware, and two hanging straps with snap hooks. It's great for kids to enjoy in their rooms, and it can be used outdoors on your patio or backyard, or take it with you out to the woods camping.
Reinforced loops
Two Large stainless steel hammock loop protectors prevent wear and tear of the hammock fibers.