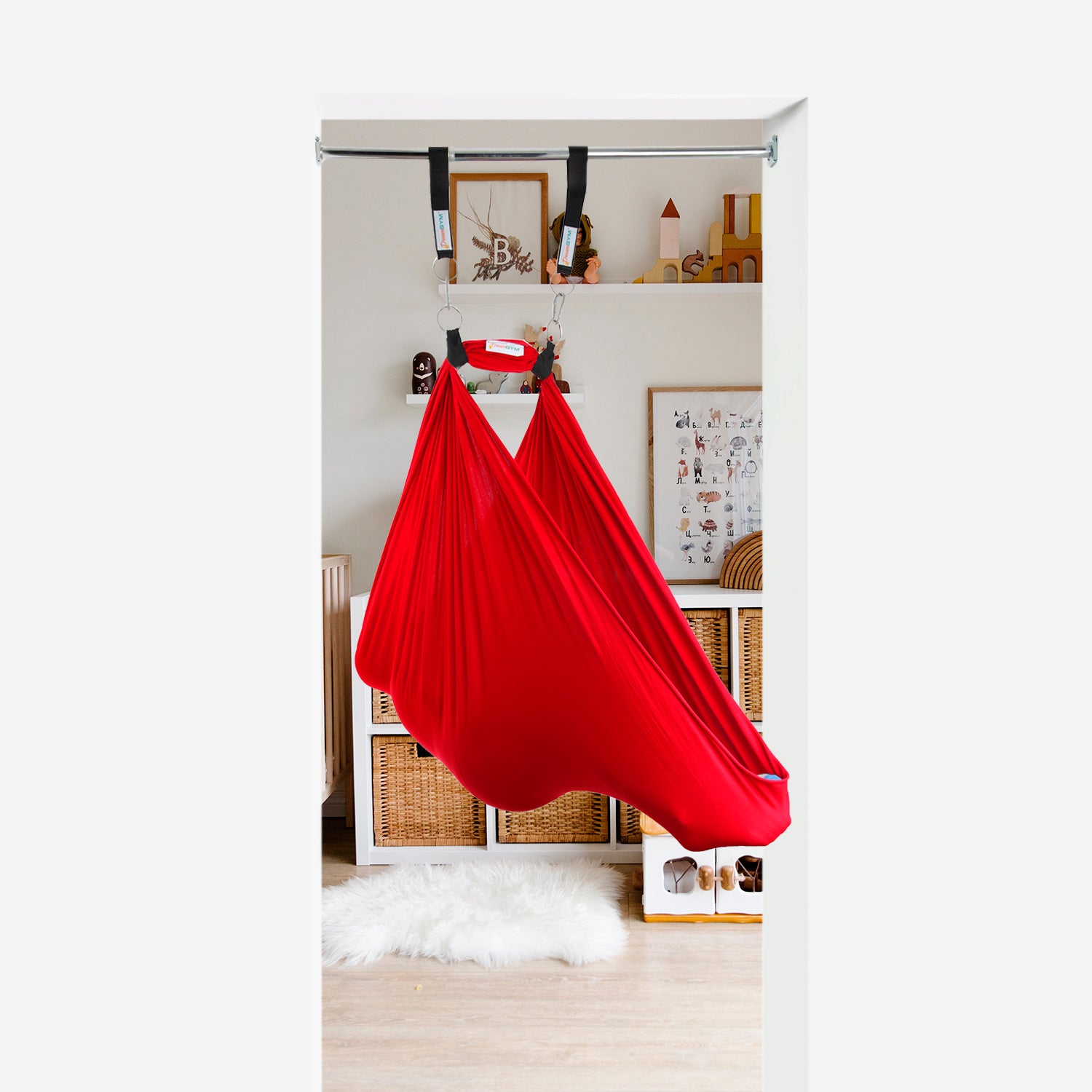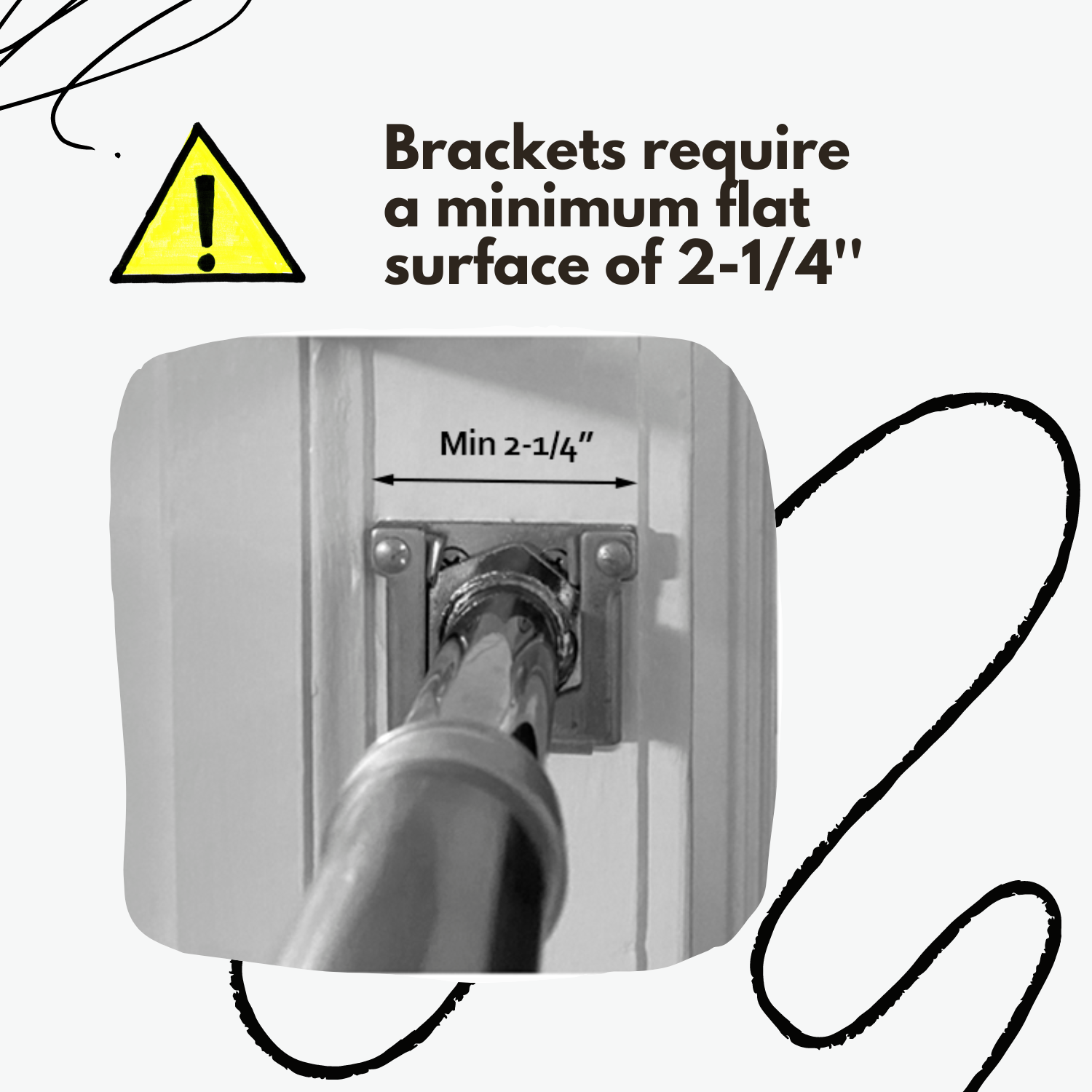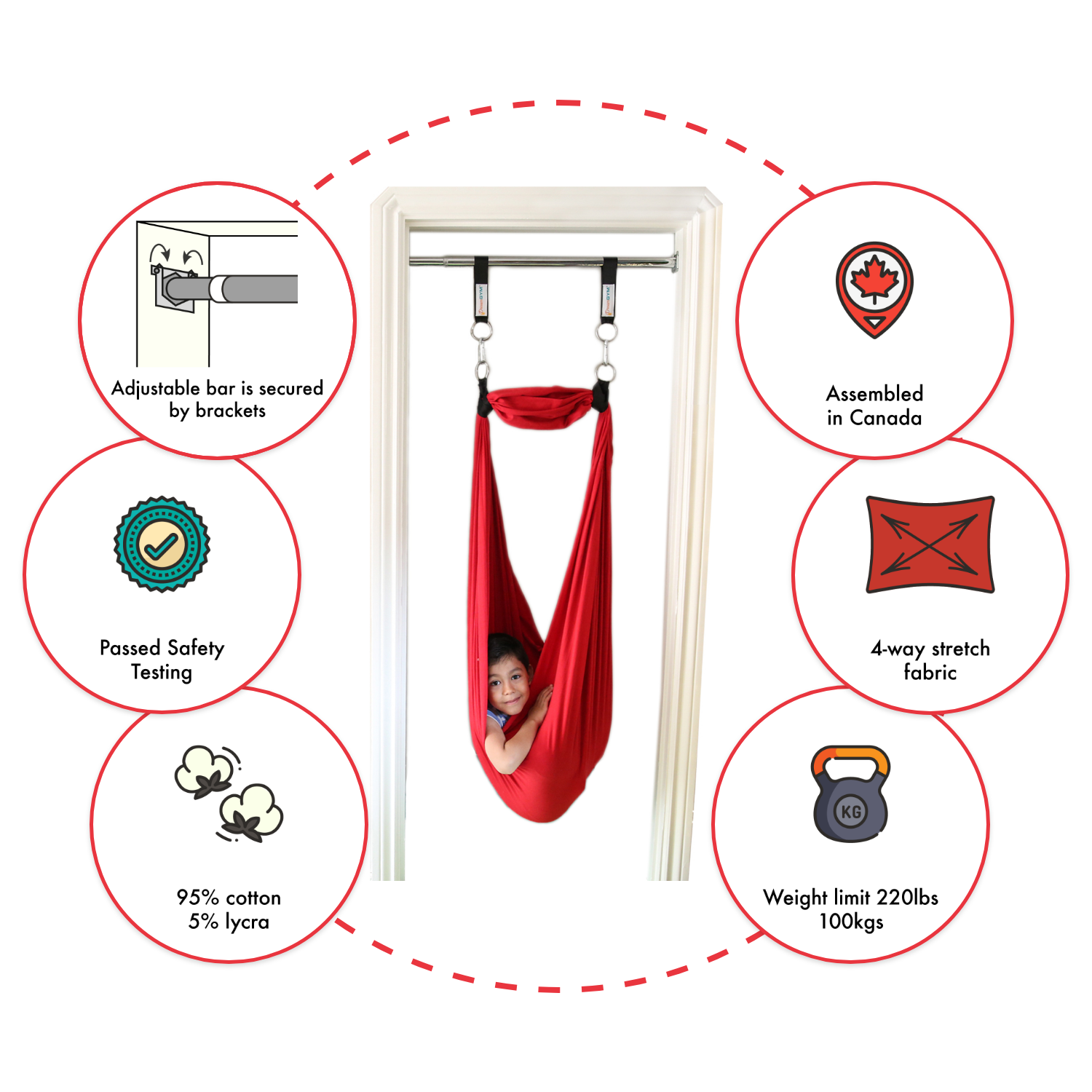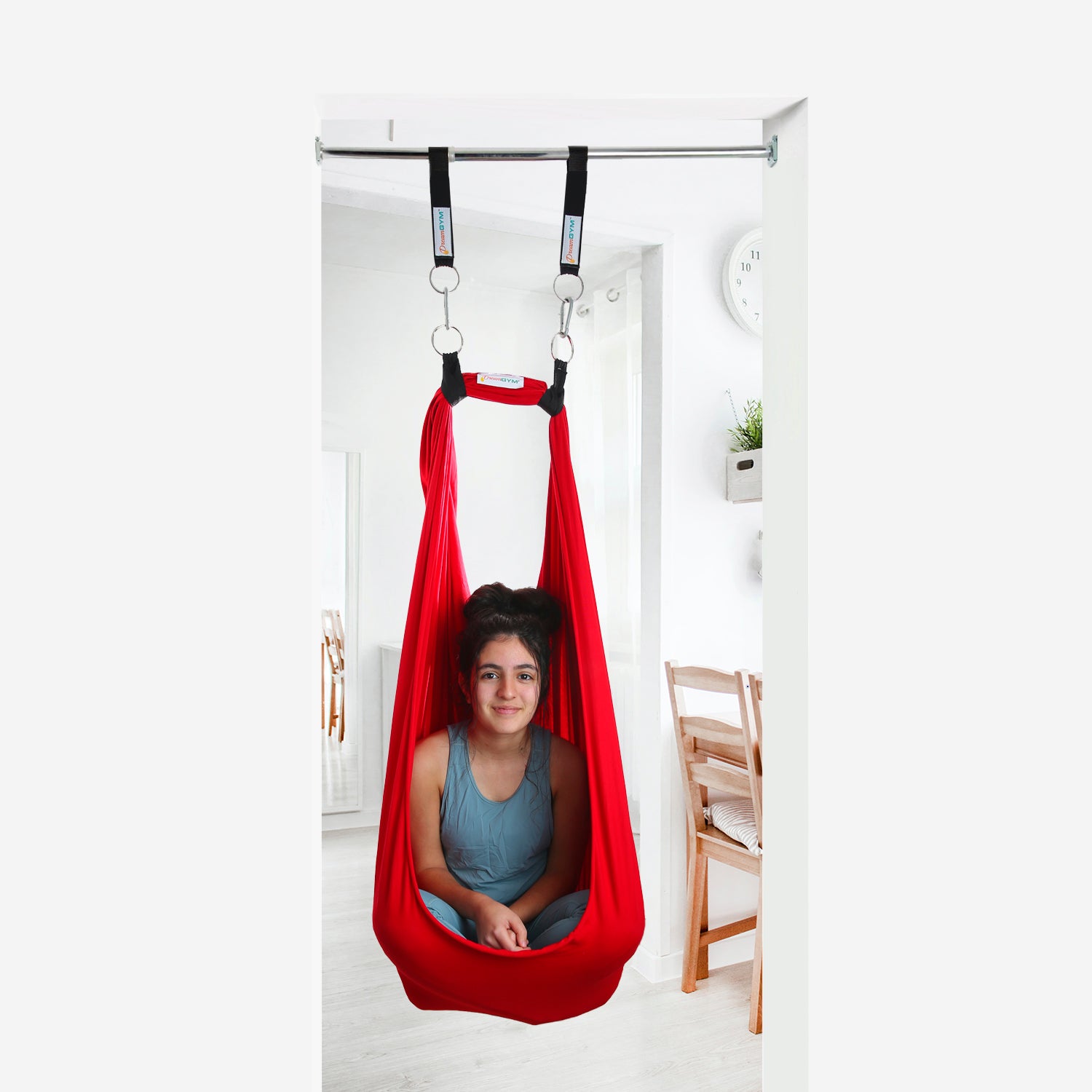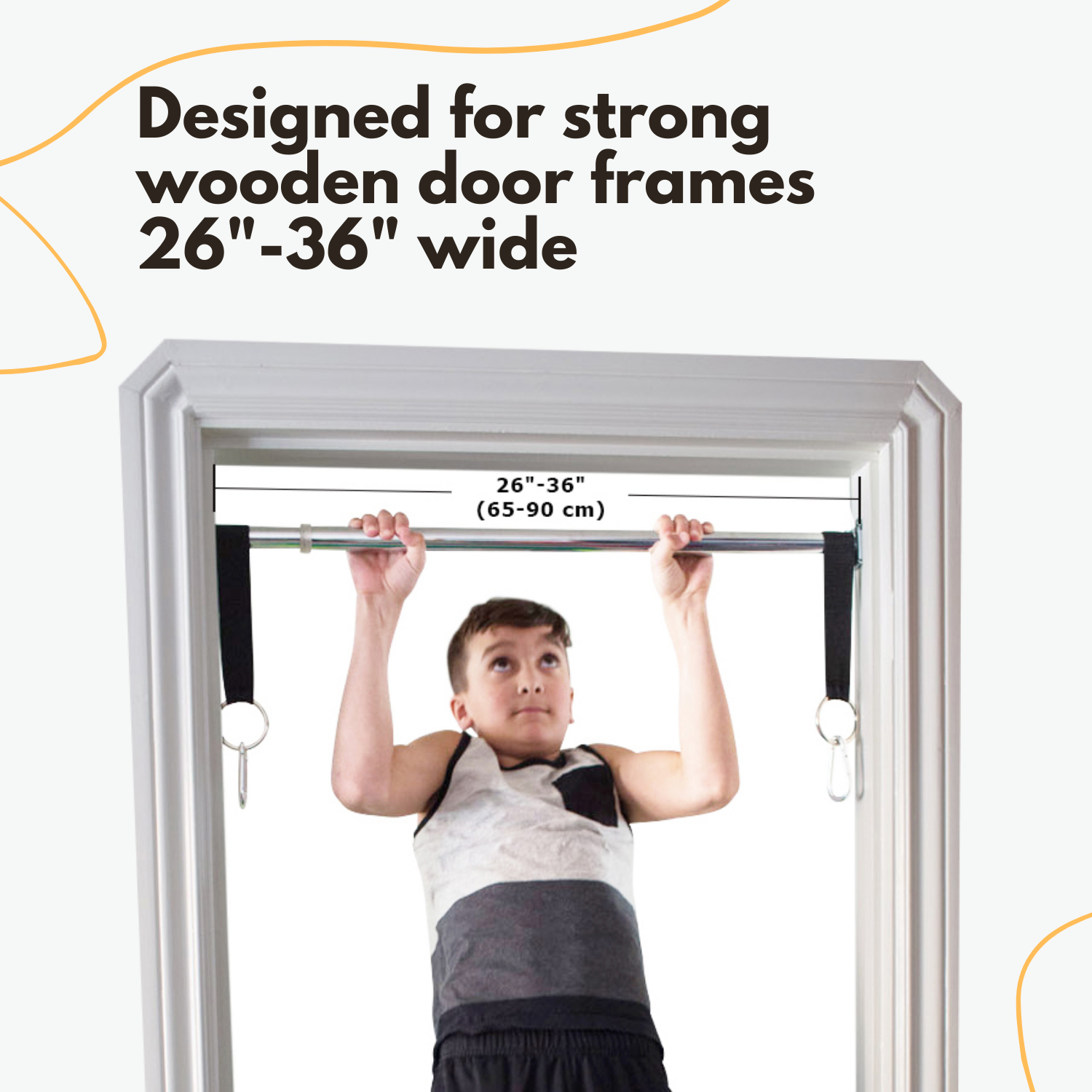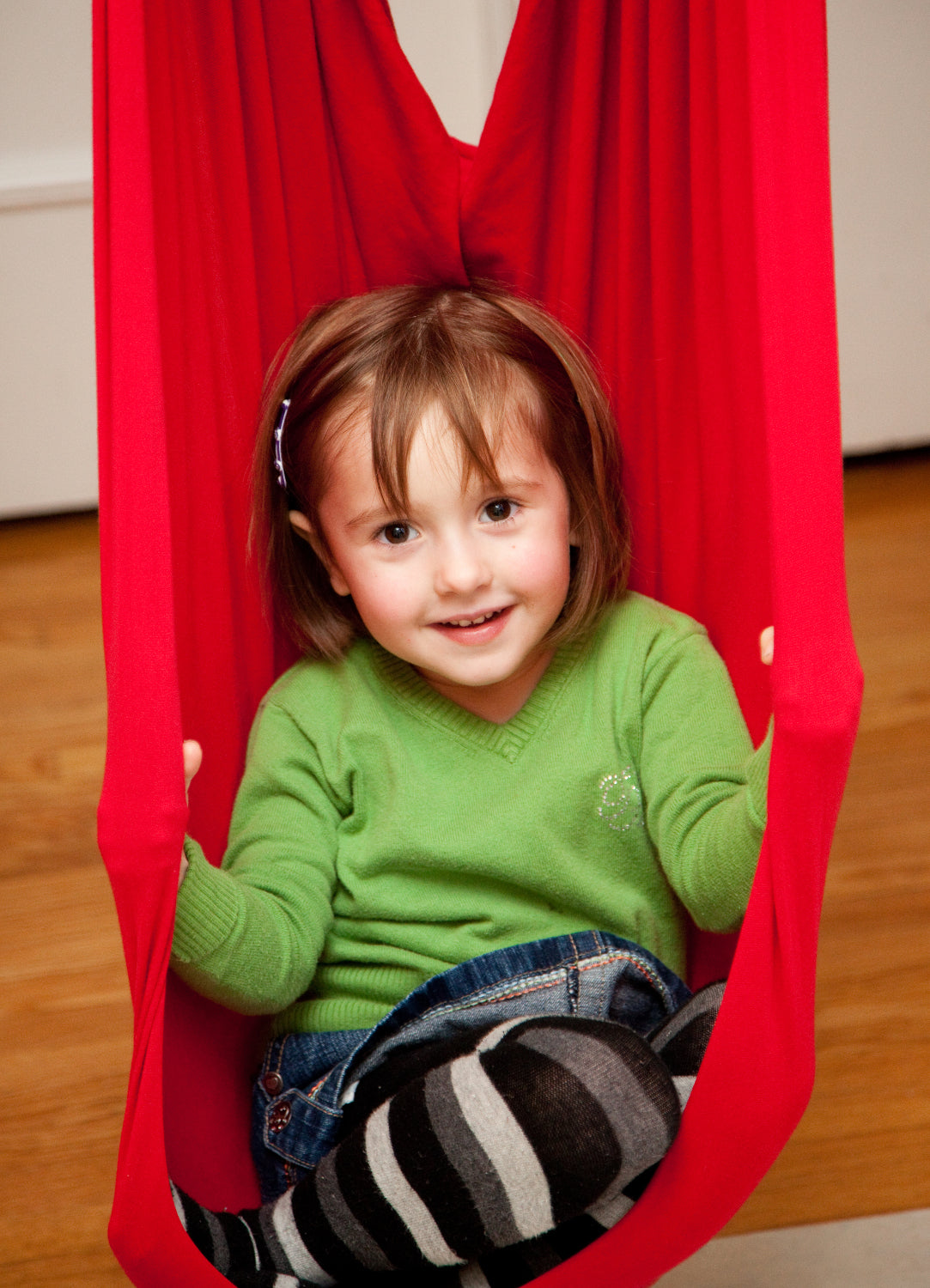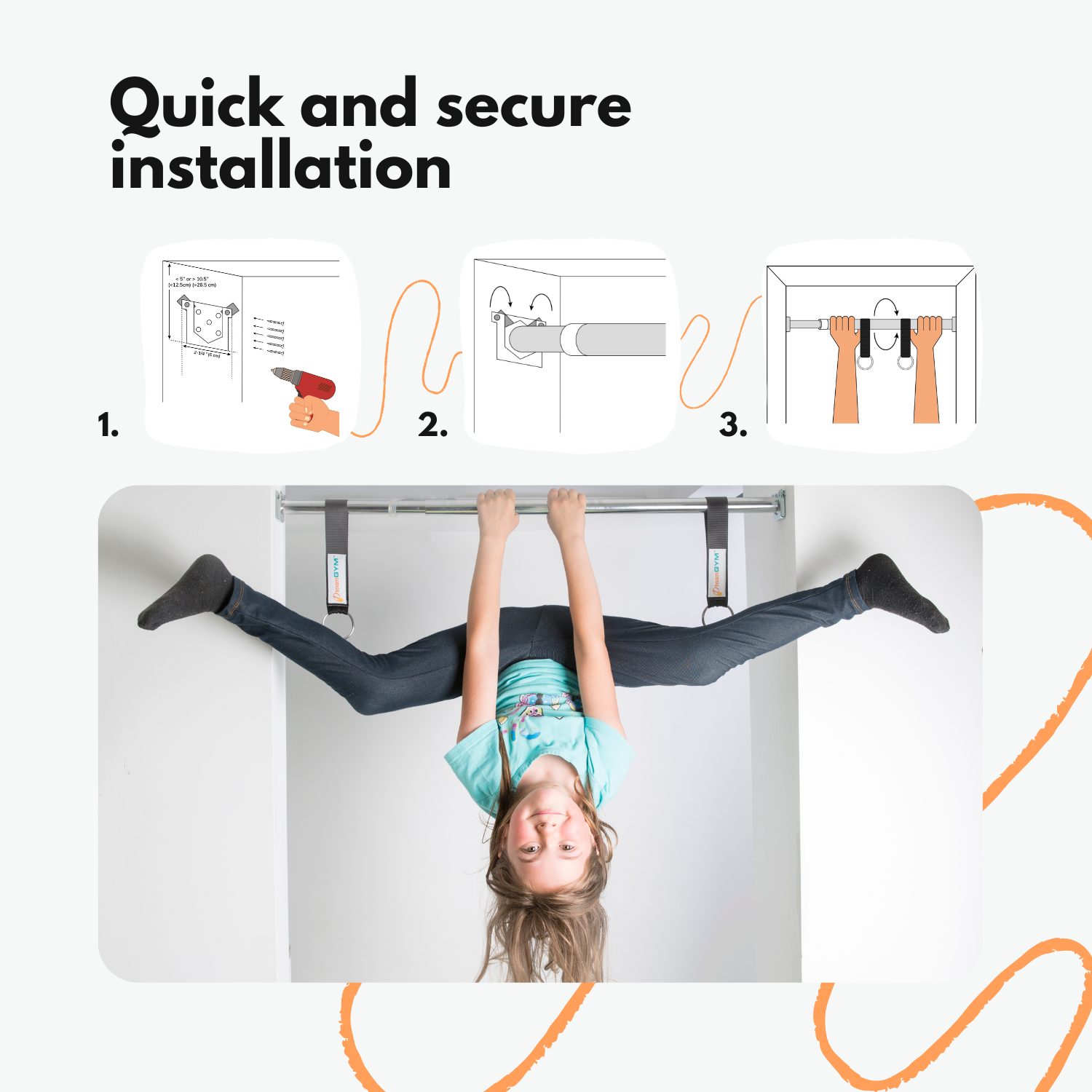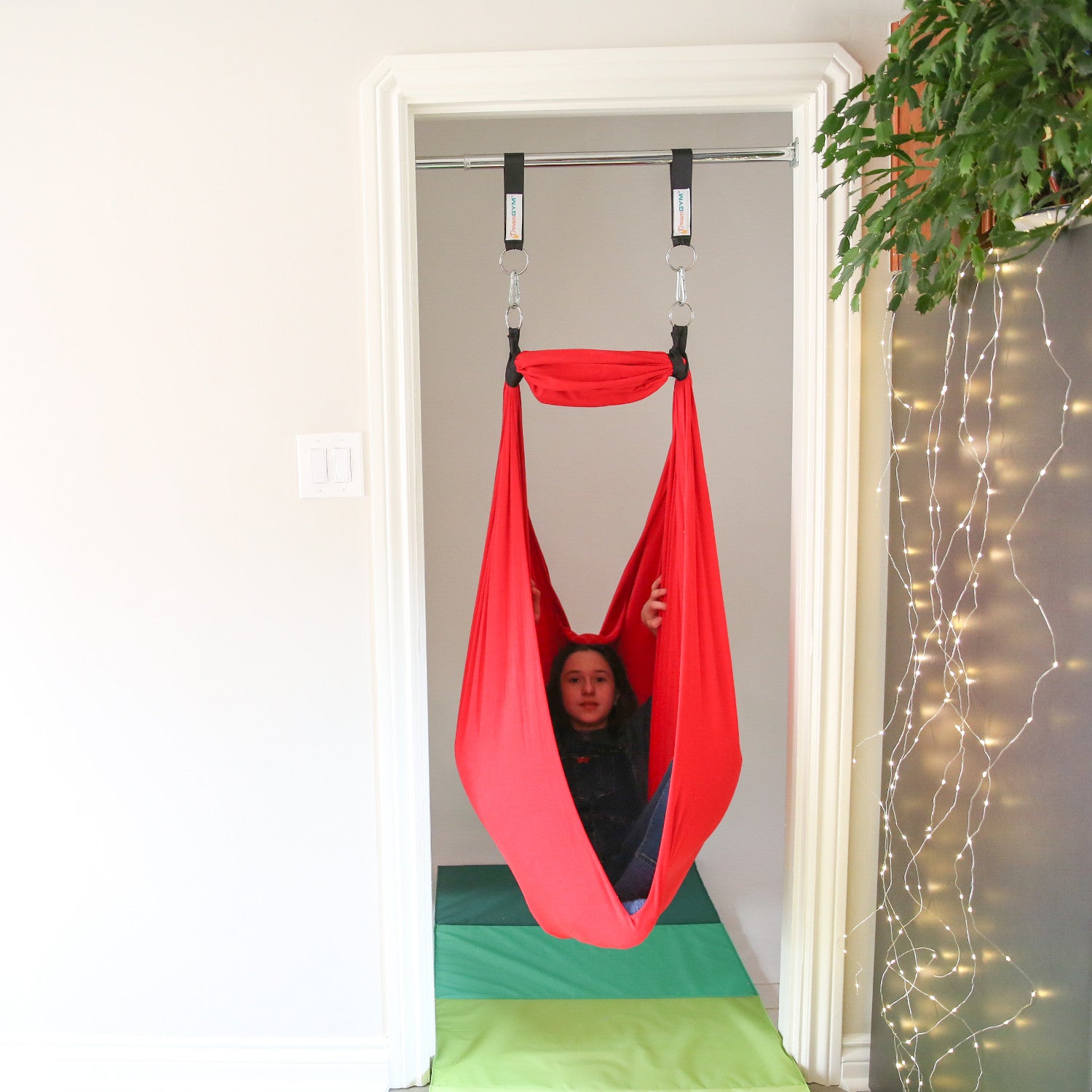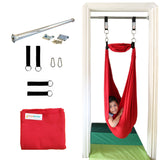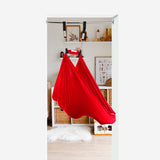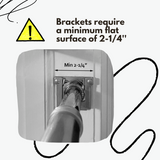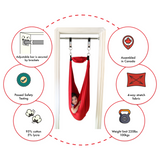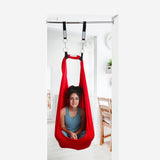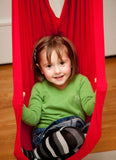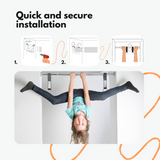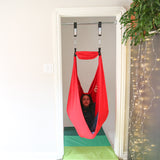 Doorway Therapy Sensory Swing - Red
Doorway Sensory Swing - great for vestibular imput for children with SPD and autism.

IMPORTANT: The brackets require 2-1/4" space of flat space on the door frame. 

Safe. Easy to install. Fits door frames 26″-36″ wide. Assembled in Canada.

Weight capacity 220 lbs (100kg). Recommended age 3+. Assembled in Canada.
Includes doorway bar, high quality sensory swing (4-way stretch fabric 95%cotton, 5%lycra), hardware.
Your door will close with the bar in place. 
DreamGYM Doorway Sensory Swing is a great solution for any space big or small. Chrome plated bar adjusts to fit most standard width door frames from 26″ to 36″ wide. The weight capacity is 220 lbs (100 kg) therefore teenagers and adults can do chin-ups too.
This Doorway Sensory Swing kit includes :
doorway support bar
mounting hardware
four (4) hanging straps
two (2) spring clips
sensory swing
You can hang many other accessories, such as: rope ladder, gym rings, trapeze bar combo, etc. (not included, check our other products).
Therapy Cuddle Swing is great for providing vestibular input for children with sensory processing disorder and autism. Deep pressure create calming effects. It is made of high quality stretching fabric (95% cotton, 5% lycra/spandex). It has soft and natural feel. It will always have a four-way stretch and it will not get bagging in highly stressed areas. The cuddle swing is machine washable. Machine drying is acceptable, but as with all cotton fabrics, it is recommended to hang for drying. The cuddle swing is commonly used in occupational therapy, it helps to stimulate child's vestibular system and give him deep touch pressure. This cuddle swing is a very simple device, four-way stretchable fabric squishes the child inside and rocks him/her back and forth, up and down. It is recommended by occupational therapists and can be used for home therapy. Please note, the cuddle swing must be attached by two points to minimize side to side motion.