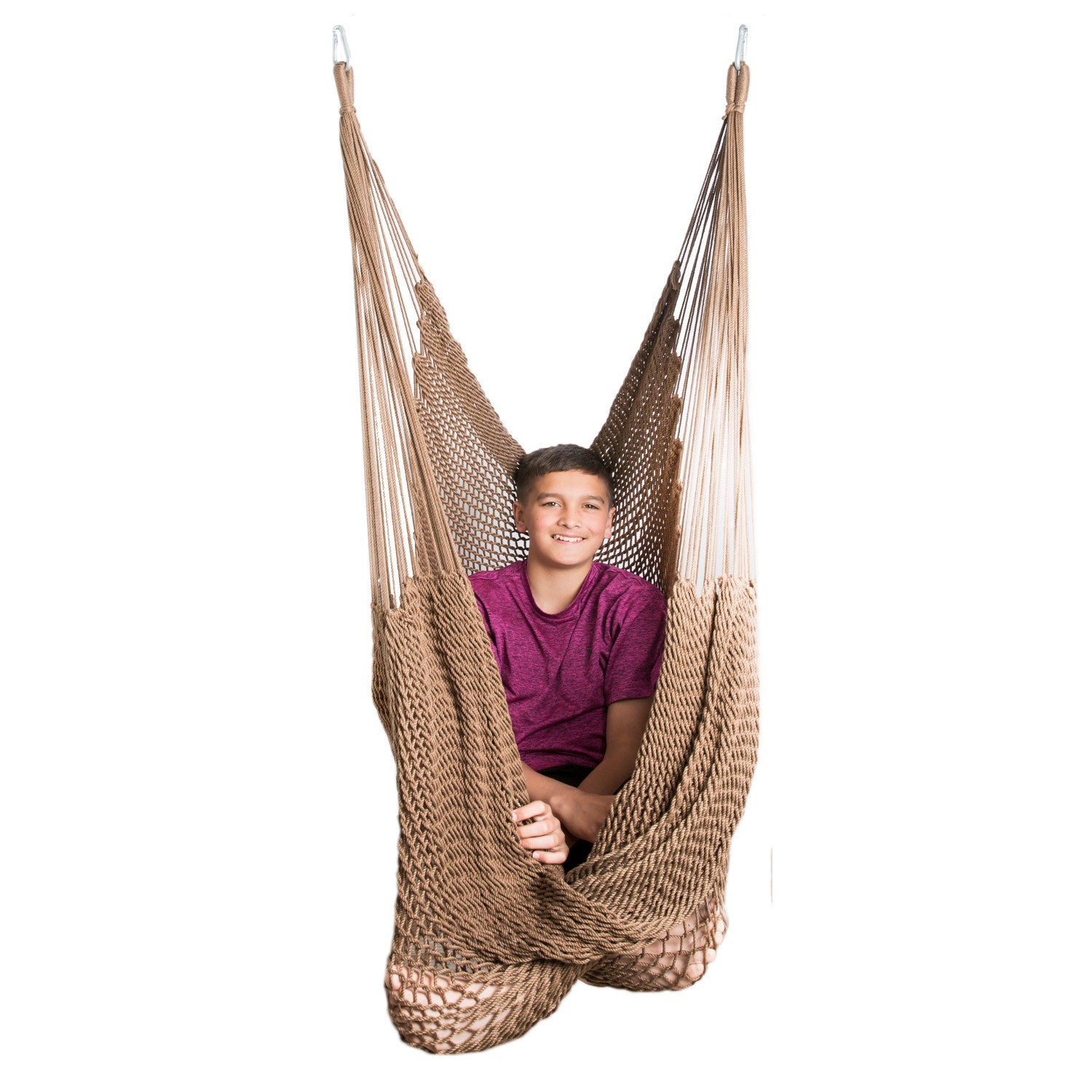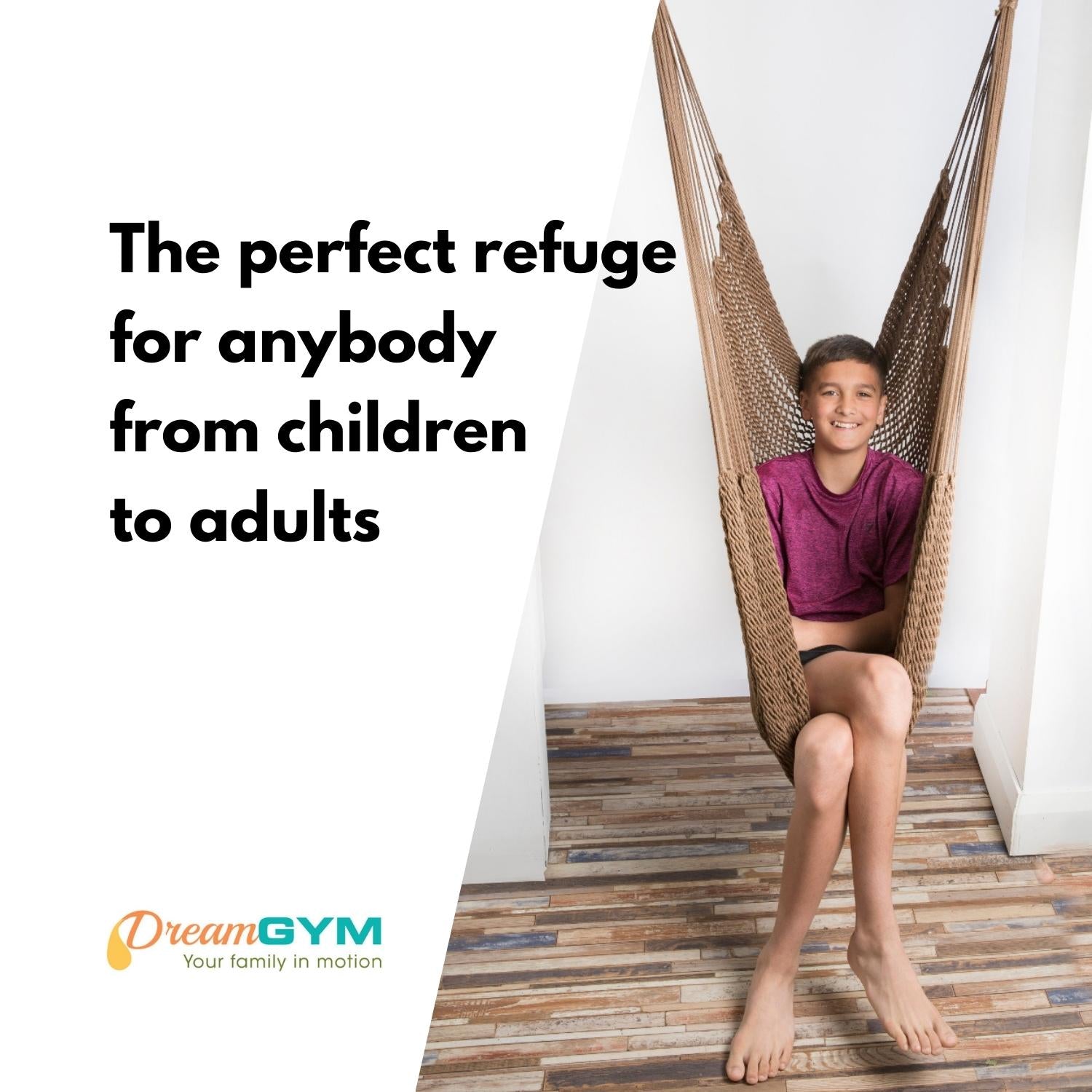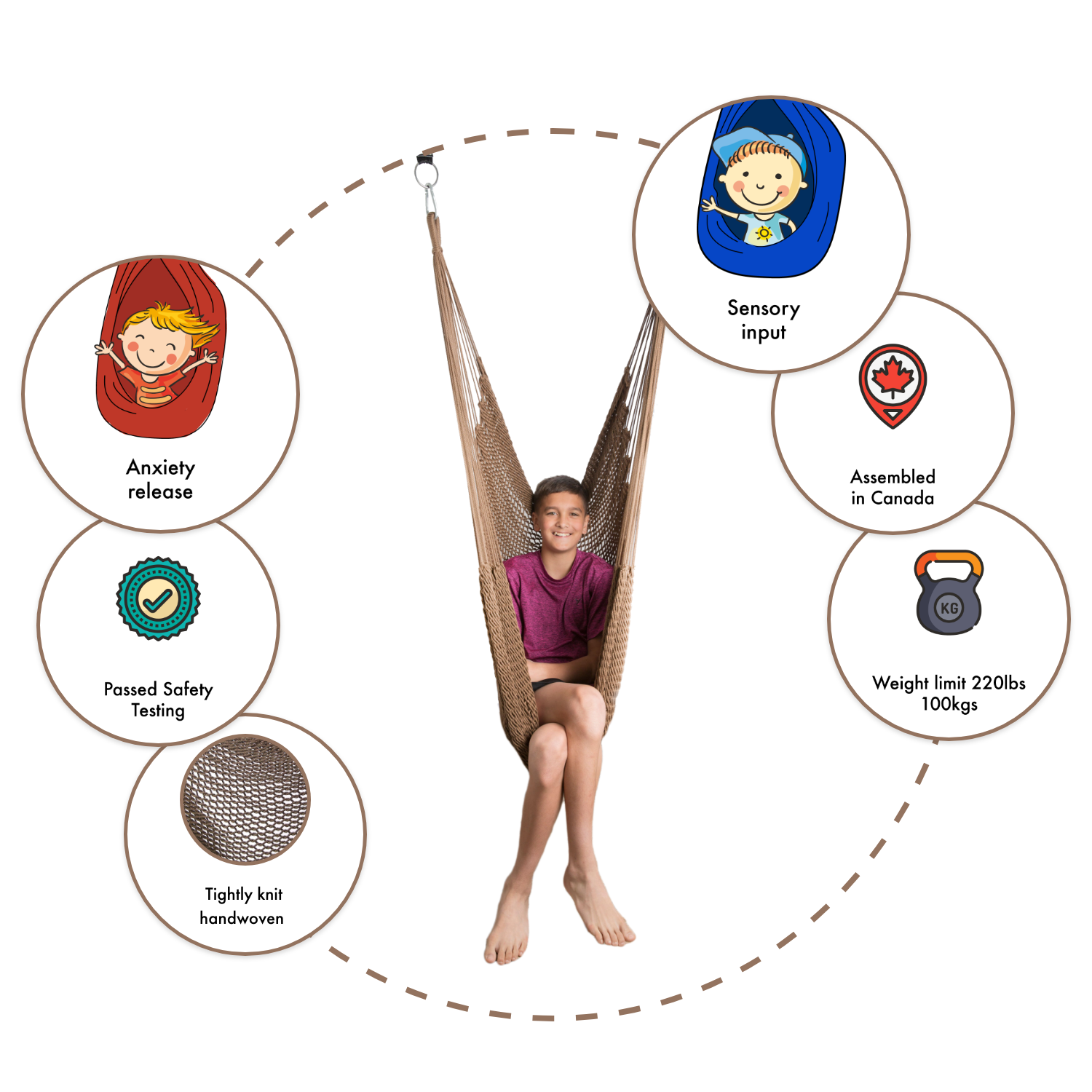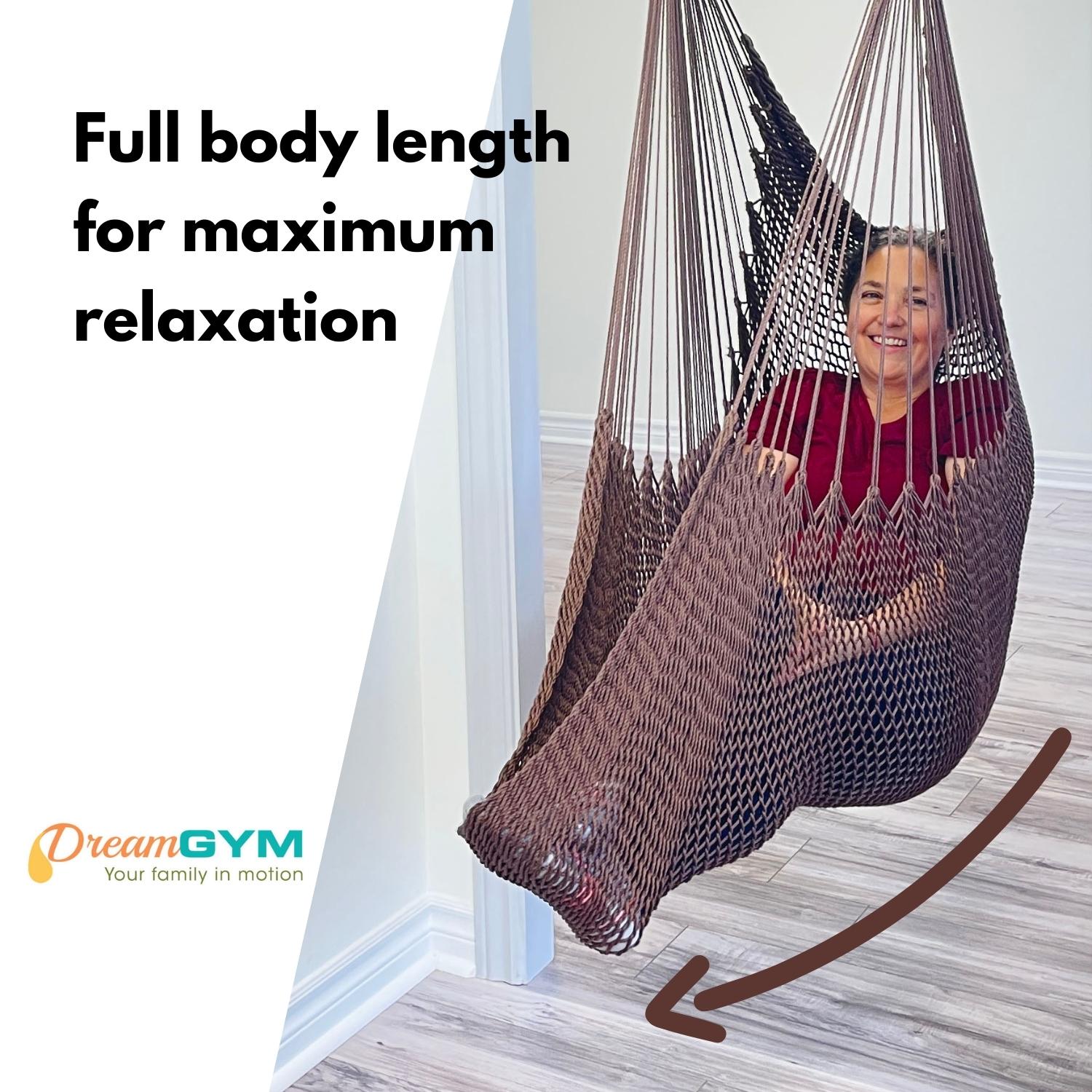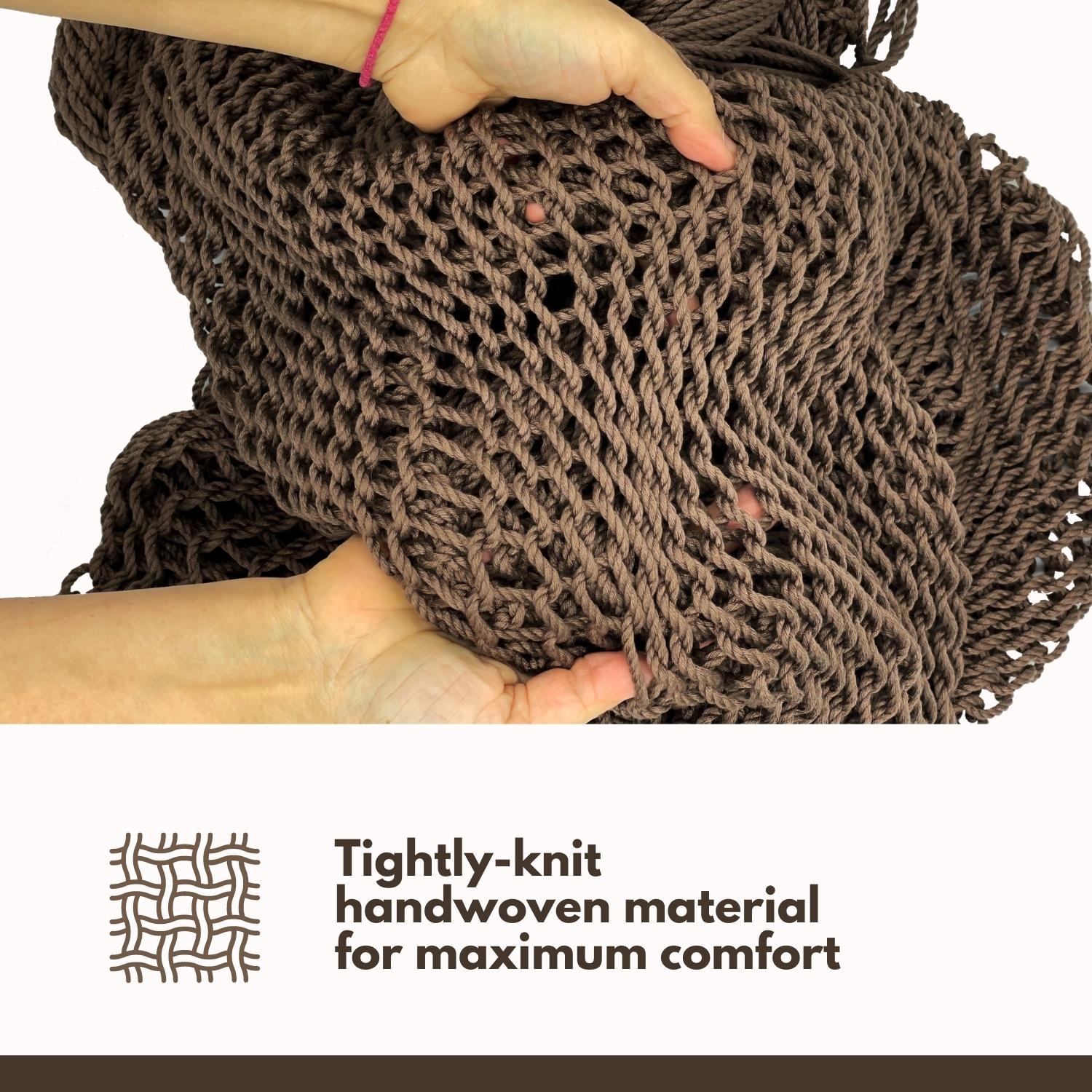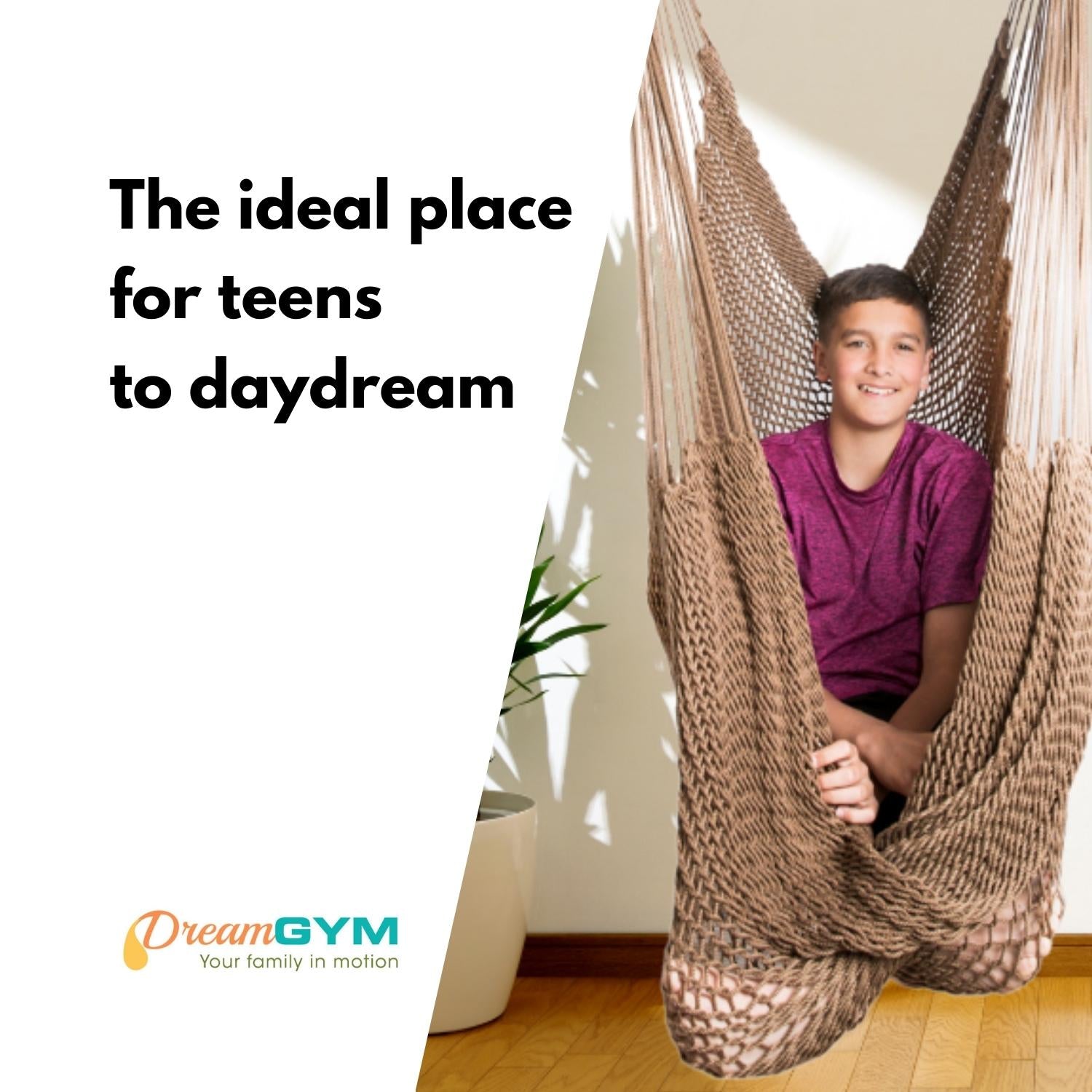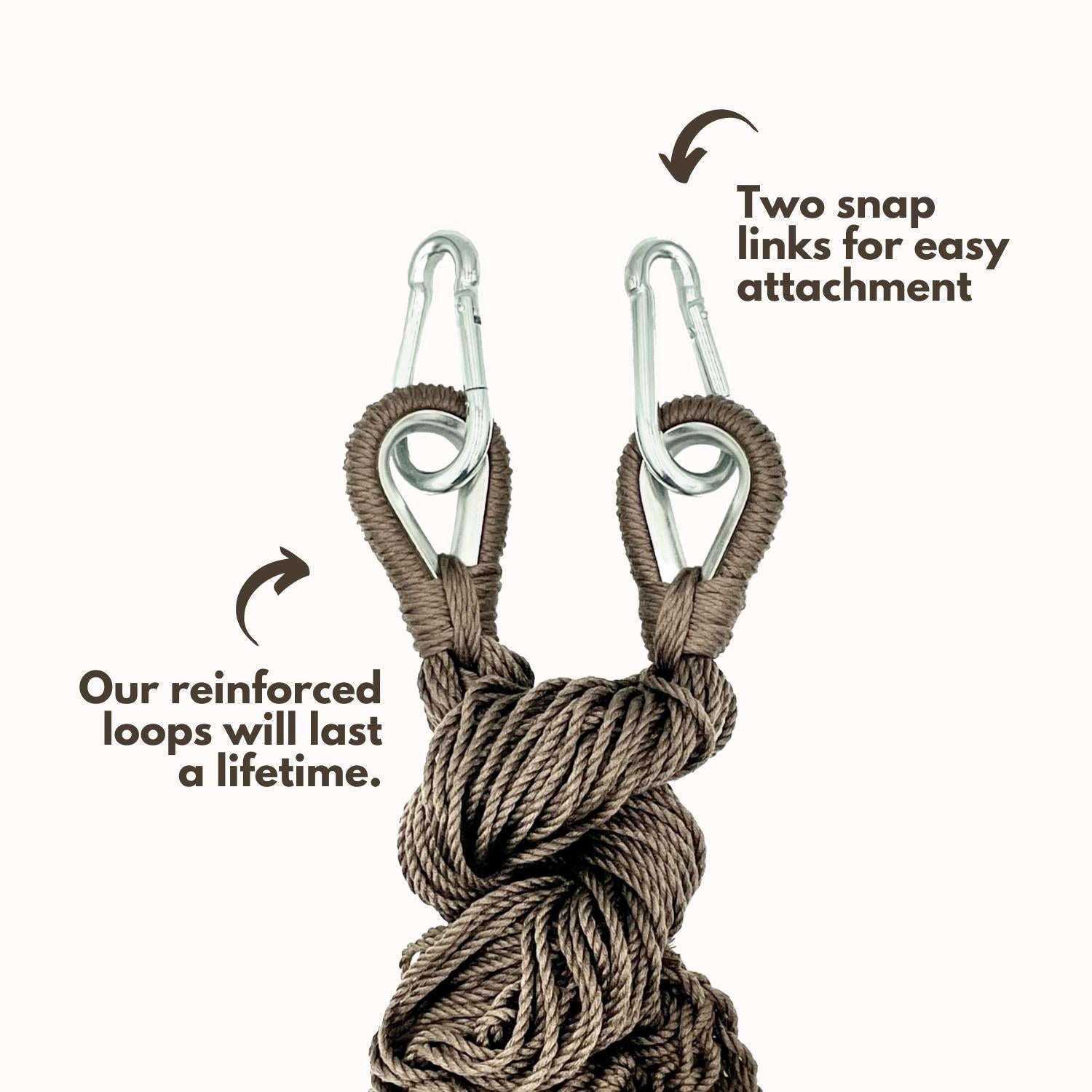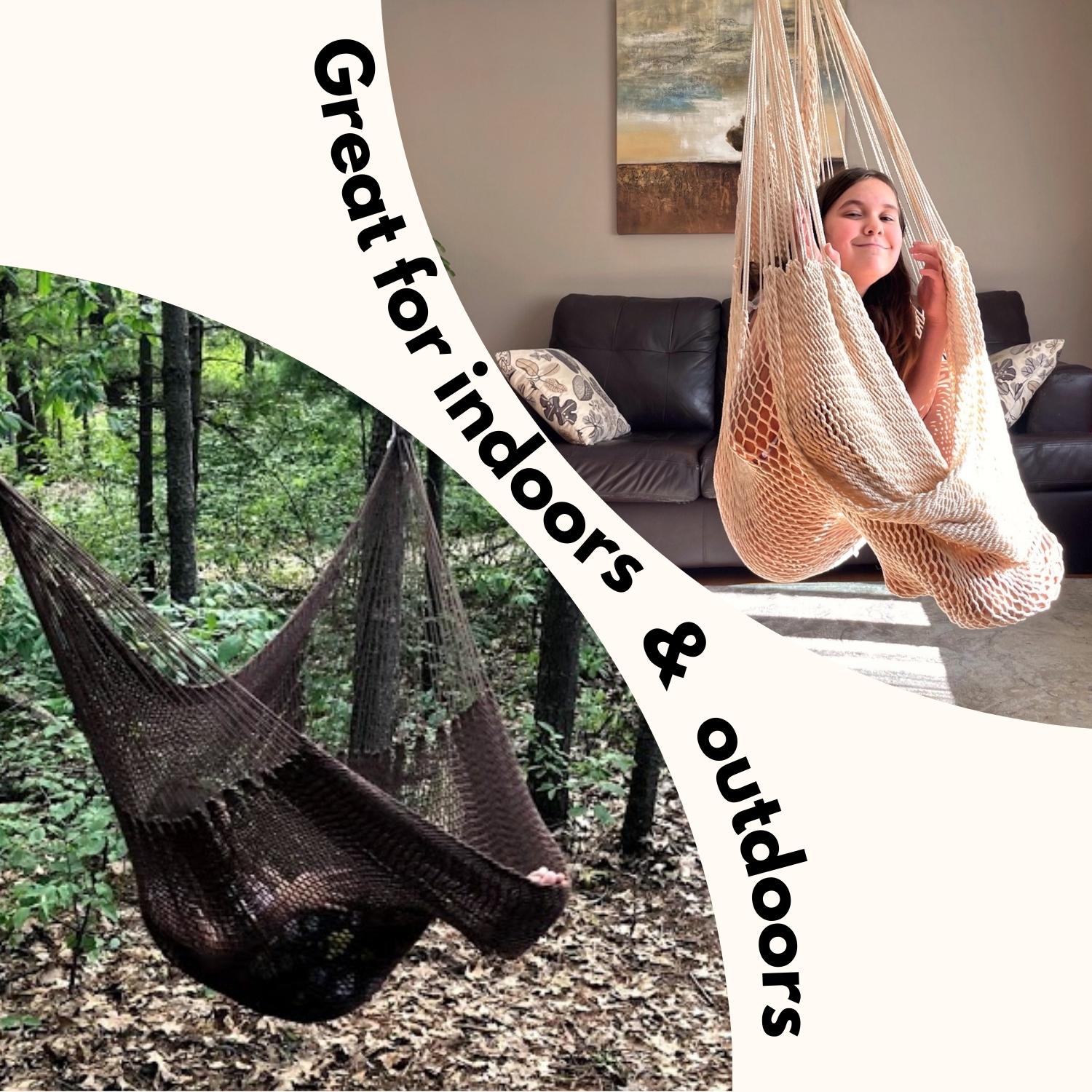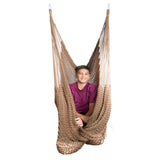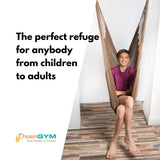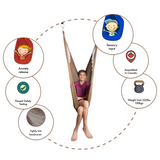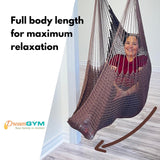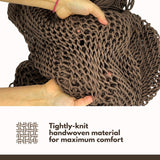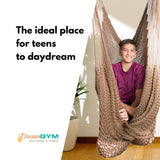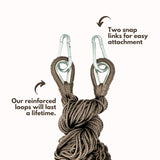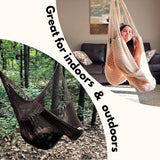 Therapy Hammock Swing - Cozy Brown
Relax and unwind
The DreamGYM Hammock Swing conforms to the shape of your body whether you want to sit up or lay way back. Made of breathable, lightweight, soft polyester rope for maximum comfort, the hammock swing is perfect for lounging inside or outside. Its full body support, head to toe, gives you unforgettable feelings of peace, relaxation. When you lay in the hammock, you will feel embraced and protected. It's so great that you can even take a nap on it.
Installation
DreamGYM therapy swing comes with two large snap hooks for easy installation. Use it indoors or outdoors. Easy to hang on a porch, attach to ceiling or an existing doorway support bar. It is also portable, you can take it on camping trips and hang it between two trees.
Womb-like security and comfort
This therapy swing offers the child a sense of security and comfort. Its gentle rocking motion can help calm an upset child before a tantrum erupts. Parents will appreciate the ability to gently rock the child, soothing them into a more relaxed state. This sensory swing is also great for children on the autistic spectrum.
Therapy Swing for Adults
High weight capacity and extra large size of the hammock swing allow it to be used by adults and teenagers for calming and relaxing input by providing vestibular stimulation. Versatile: Whether you're on your porch, inside your home or out in the woods camping, this hammock swing will make you feel like it's summer year-round.
Enforced loops
Two Large stainless steel hammock loop protectors prevent wear and tear of the hammock fibers.
Satisfaction Guarantee
If you are not absolutely delighted with your purchase, contact us and we will make it right. We stand behind our products.
Love it!
Its simply juste perfect! Great quality, very comfortable! Now i have my own bubble of peace, i juste love it so much