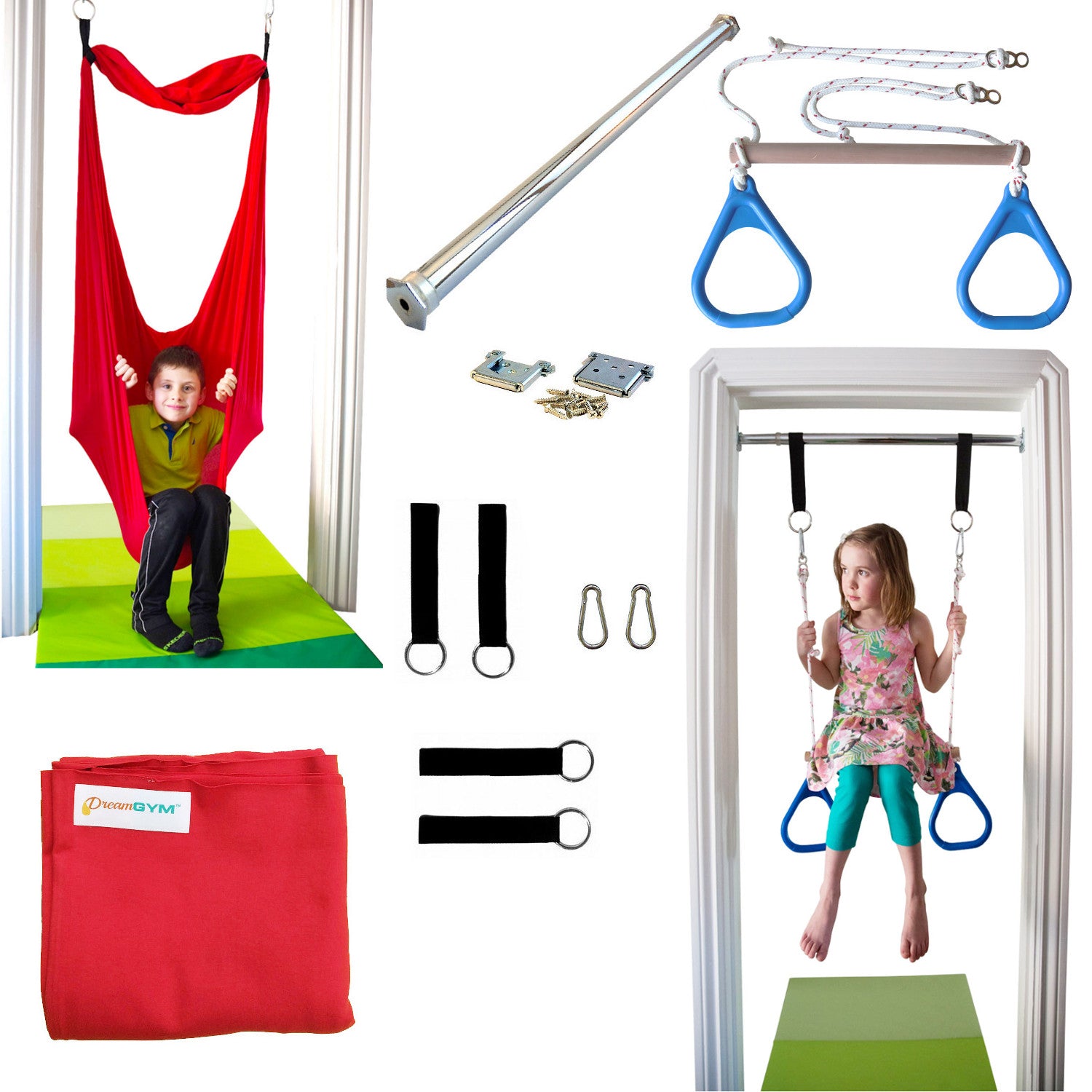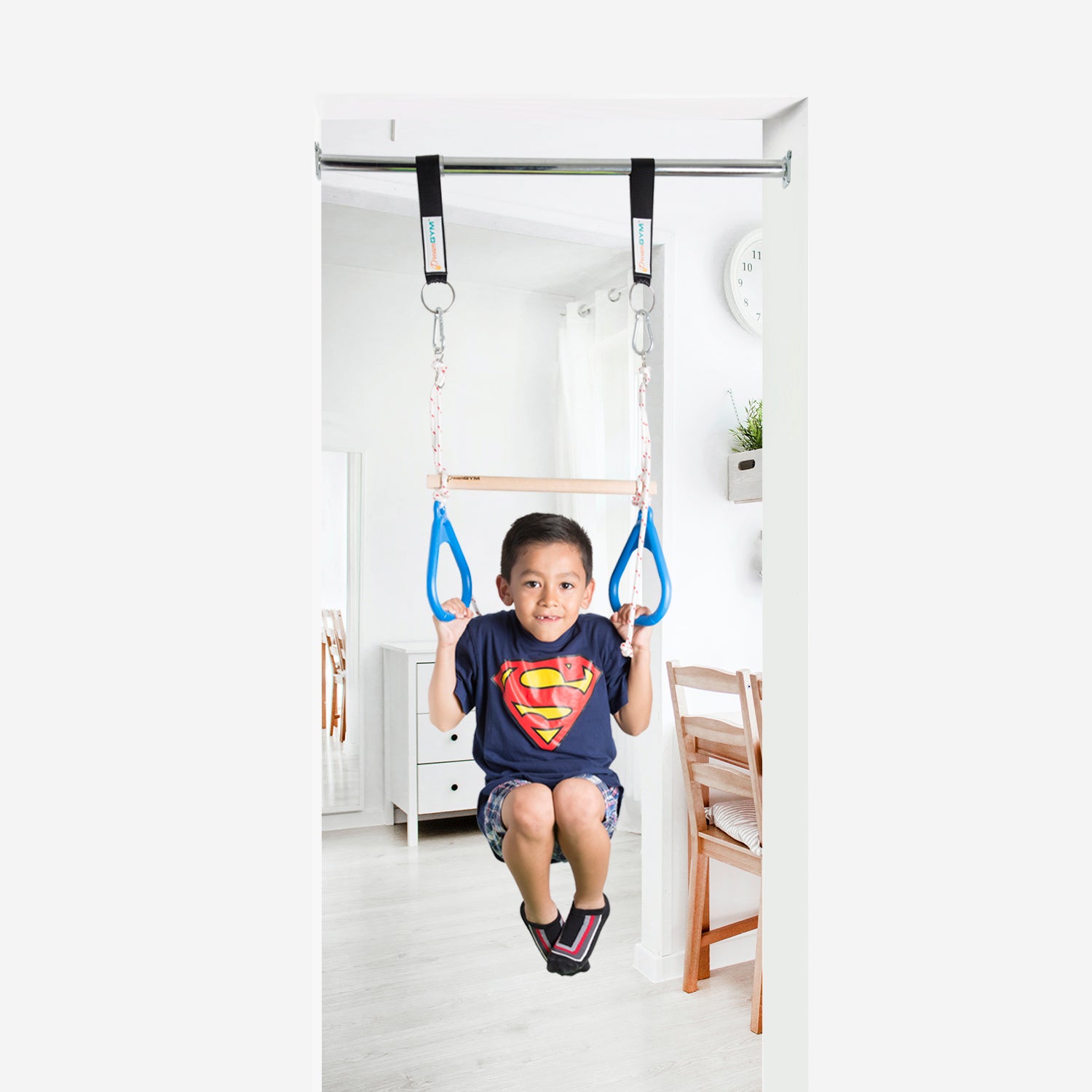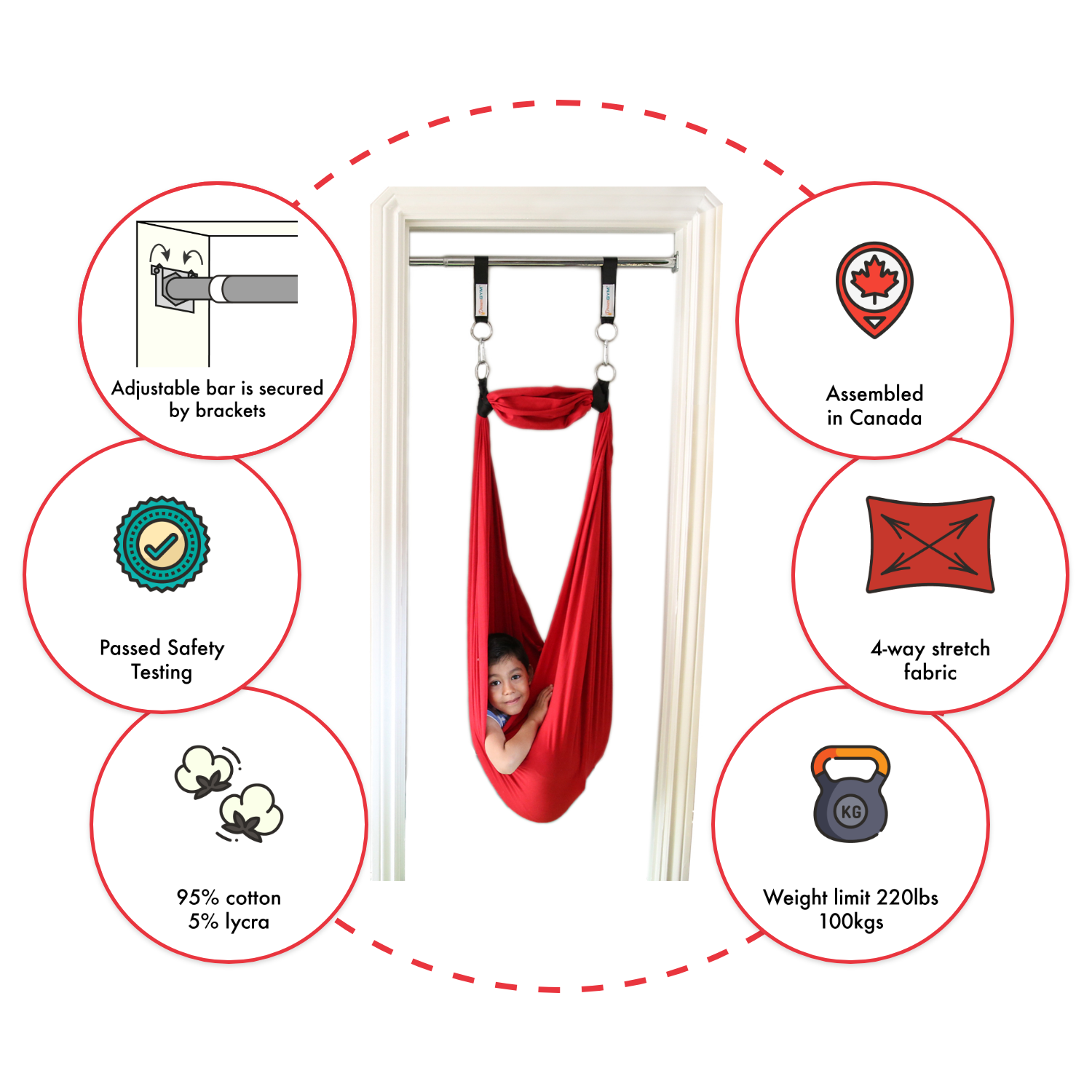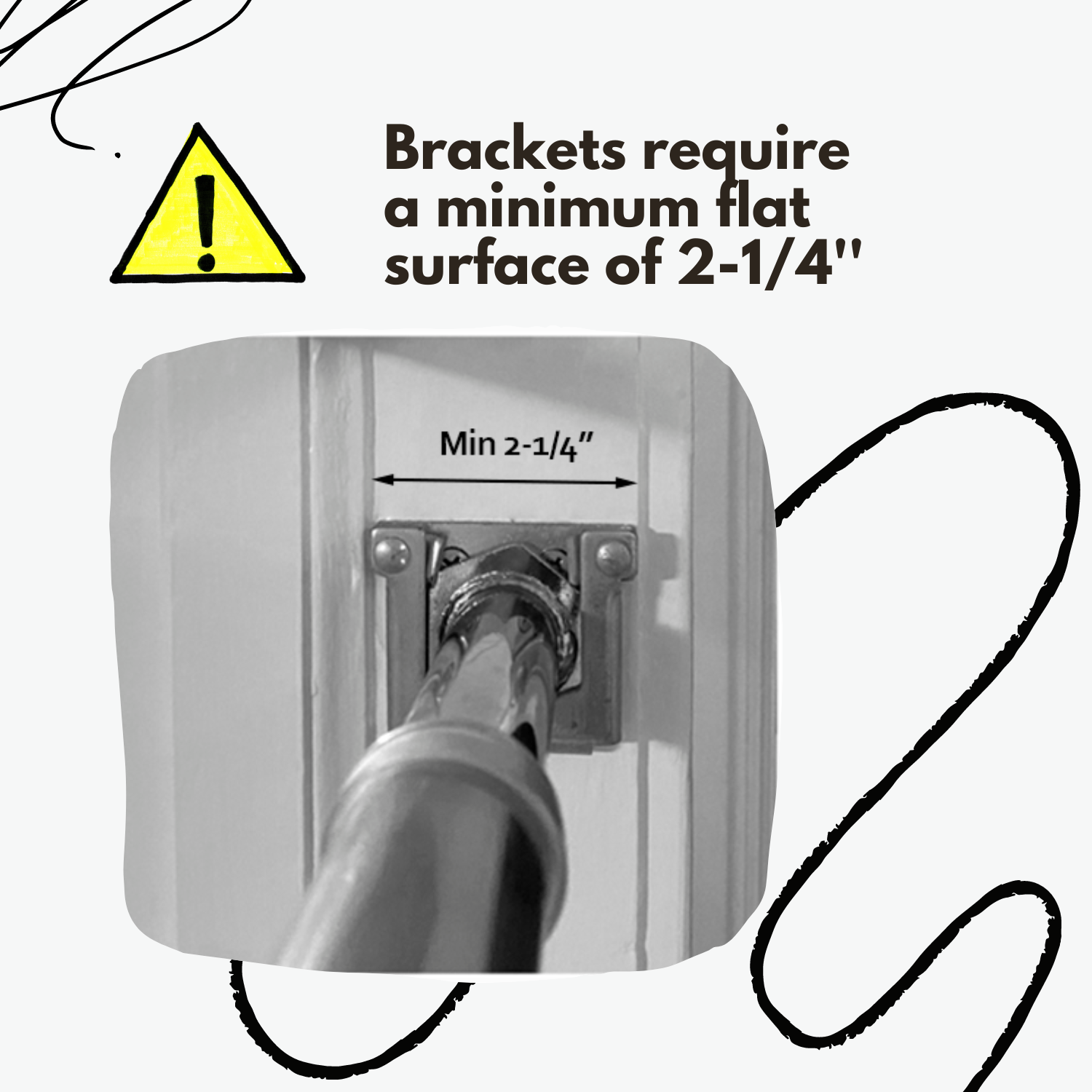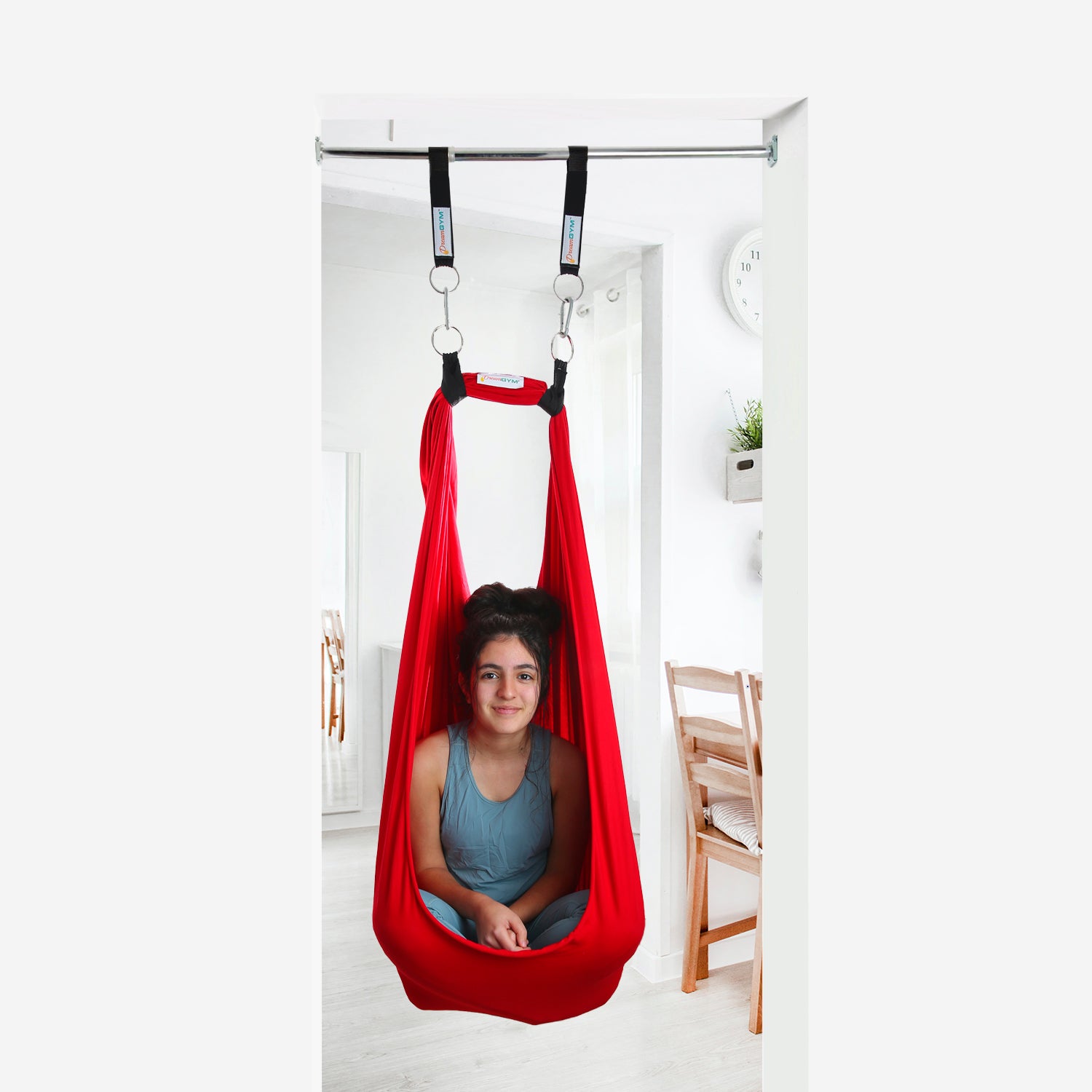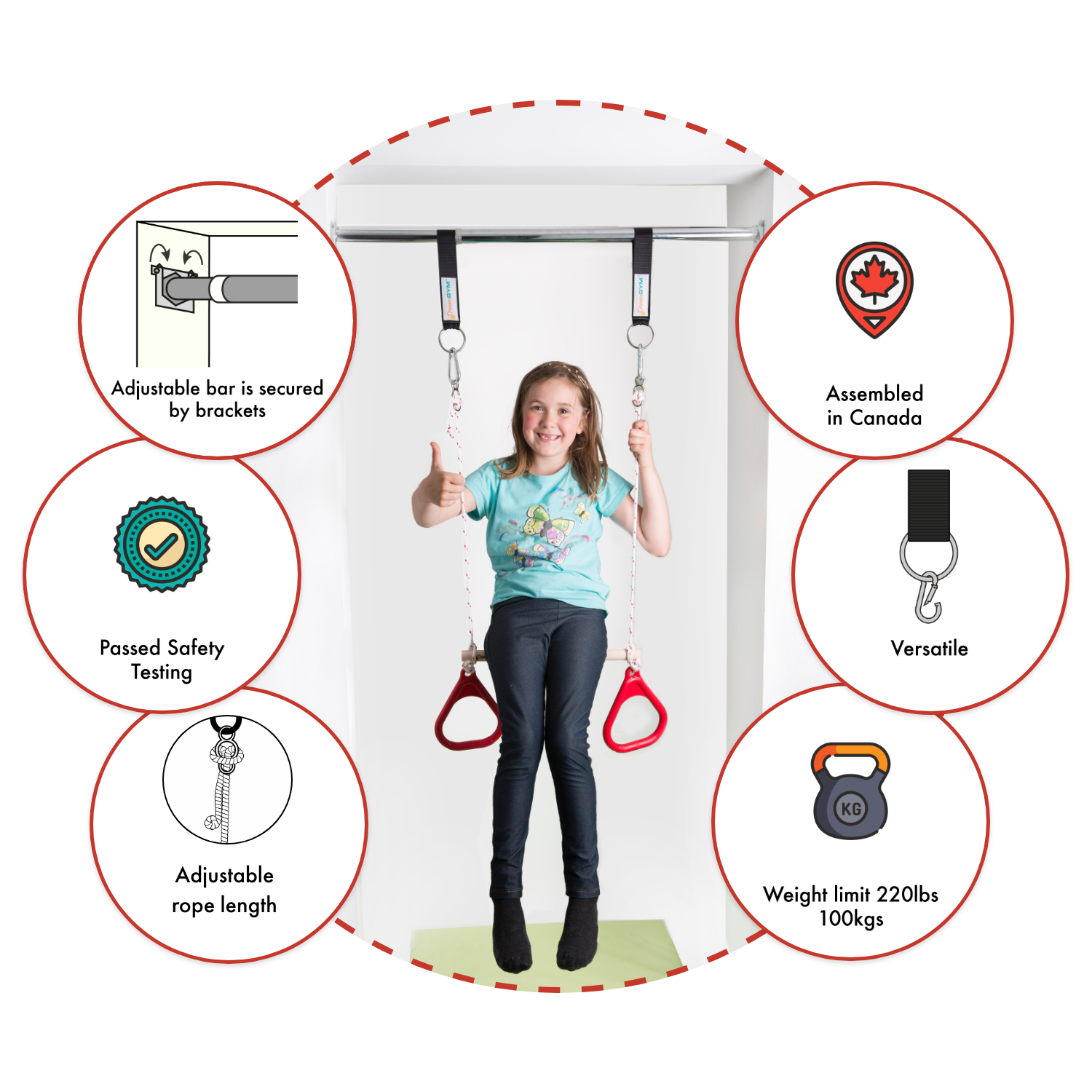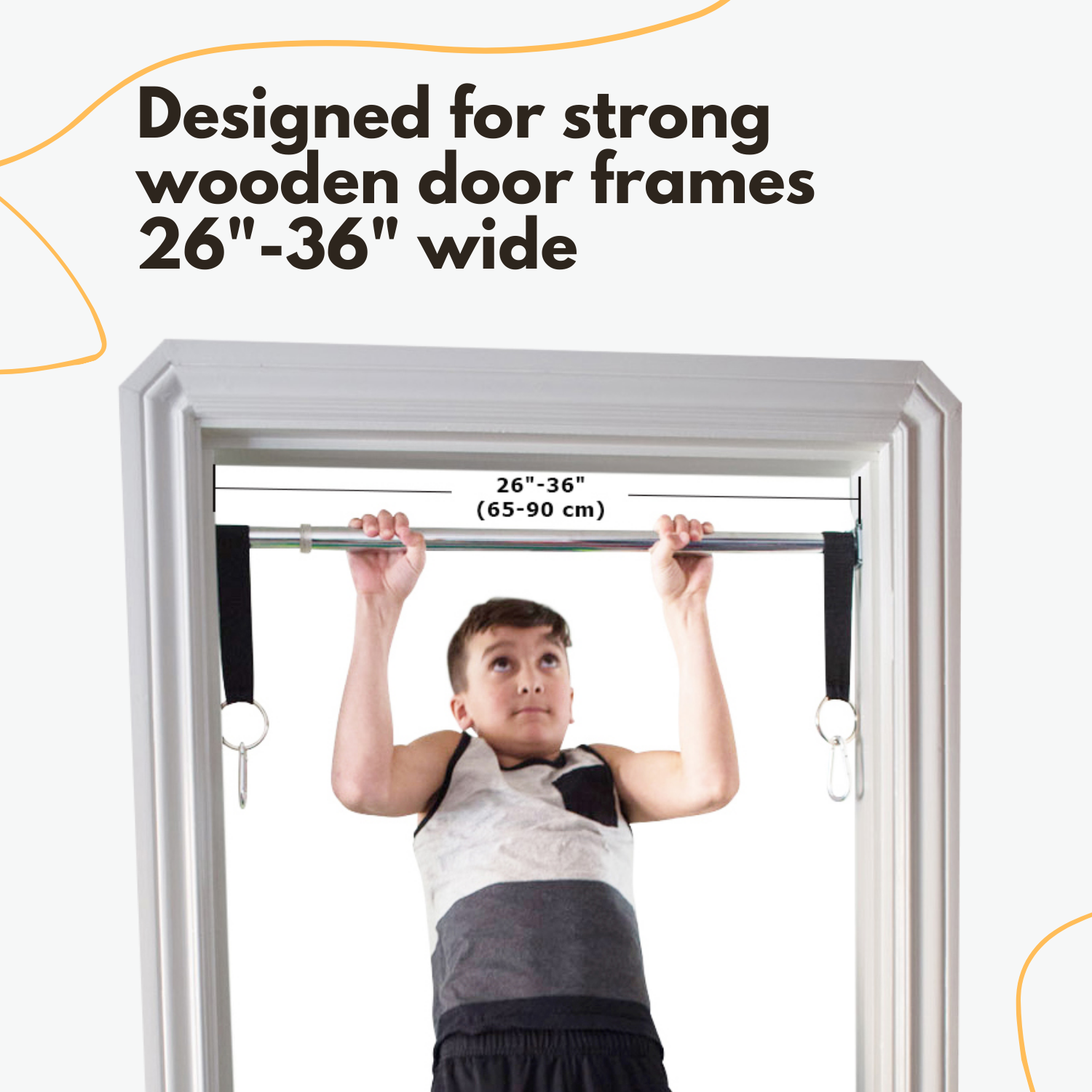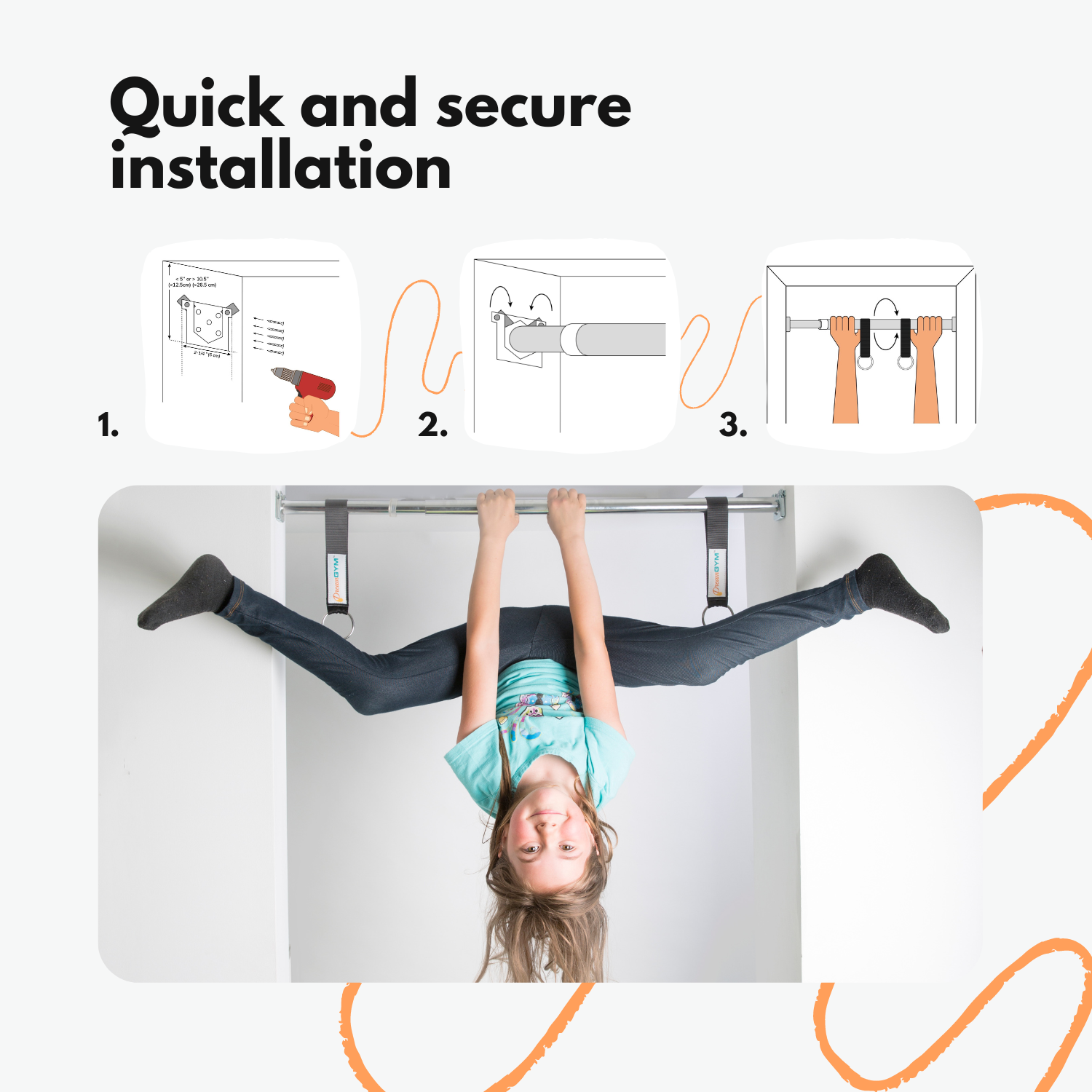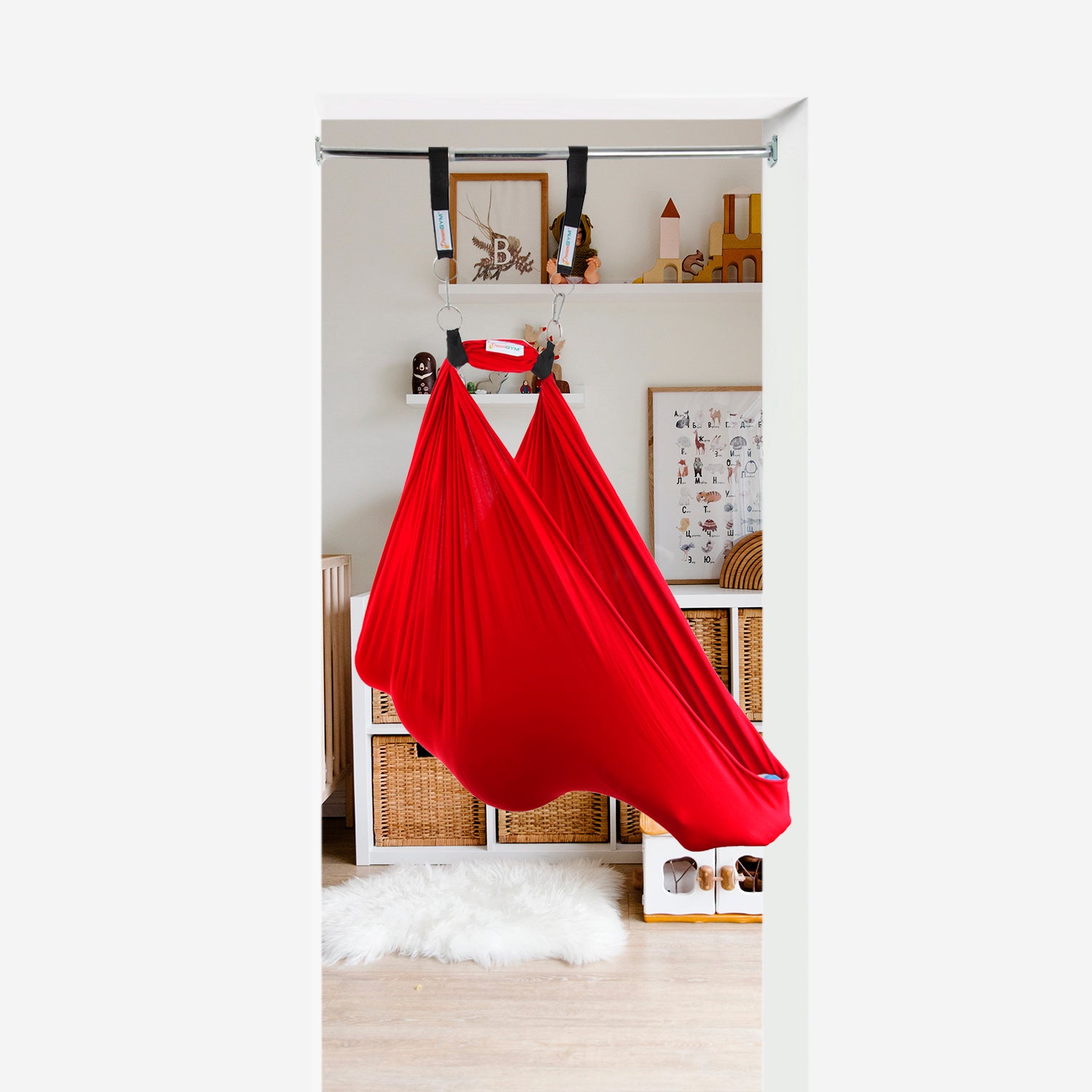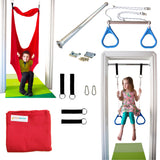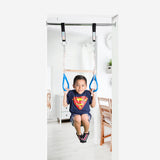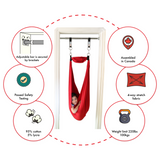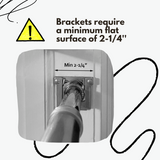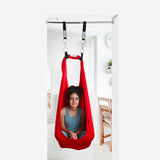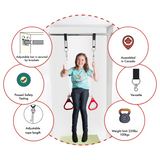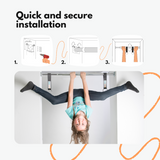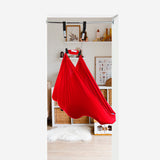 Doorway Kit: Blue Combo and Red Therapy Sensory Swing
Play all-day
Bring the comfort and sensory benefits of swings into your home. This Doorway Swing kit is a super-easy way to provide sensory input, keep children active, and reduce boredom. It installs right in your doorway so that they can swing anytime.
No more boredom
The Doorway swing is a great way to entertain kids! It includes a trapeze bar and gymnastics rings combo that's designed to let children burn off a lot of energy while having fun! Children can somersault, swing, twist, and climb.
Womb-like comfort
The Doorway Sensory Swing is a super easy way to provide children with deep pressure and vestibular therapy. Soft, stretchy material cradles the child and creates a feeling of secure and gentle movement. It is made of high-quality stretching fabric (95% cotton, 5% lycra/spandex). It has a soft and natural feel. It will always have a four-way stretch and you will not get bagging in highly stressed areas. Kids can kick back and let the swing do all of the work.
Easy installation
The swing support bar attaches to the top of your wooden doorway and converts it into a fun and safe swing perfect for kids. DreamGYM's unique door frame brackets provide a safe and secure installation. The swing fits door frames 26"-36" wide, and the brackets require 2-1/4" flat space.
Safety information
This indoor swing is great for kids aged 3 and up! It holds up to 220 pounds and adults can use a pull-up bar too. DreamGYM products passed all applicable safety testing.
Versatile
The DreamGYM Doorway Swing makes a great addition to any room, and accessories can be quickly swapped out to give you the versatility you want.
Satisfaction Guarantee
If you are not absolutely delighted with your purchase, contact us and we will make it right. We stand behind our products.
Love this!
The quality of materials both fabric and hardware is second to none. My kiddo loves taking "brain breaks" in his swing.
we love this thing!
We love the swing and the trapeze the most, kids are on it every day and is is very regulating and strength building! Thank you for the awesome product!