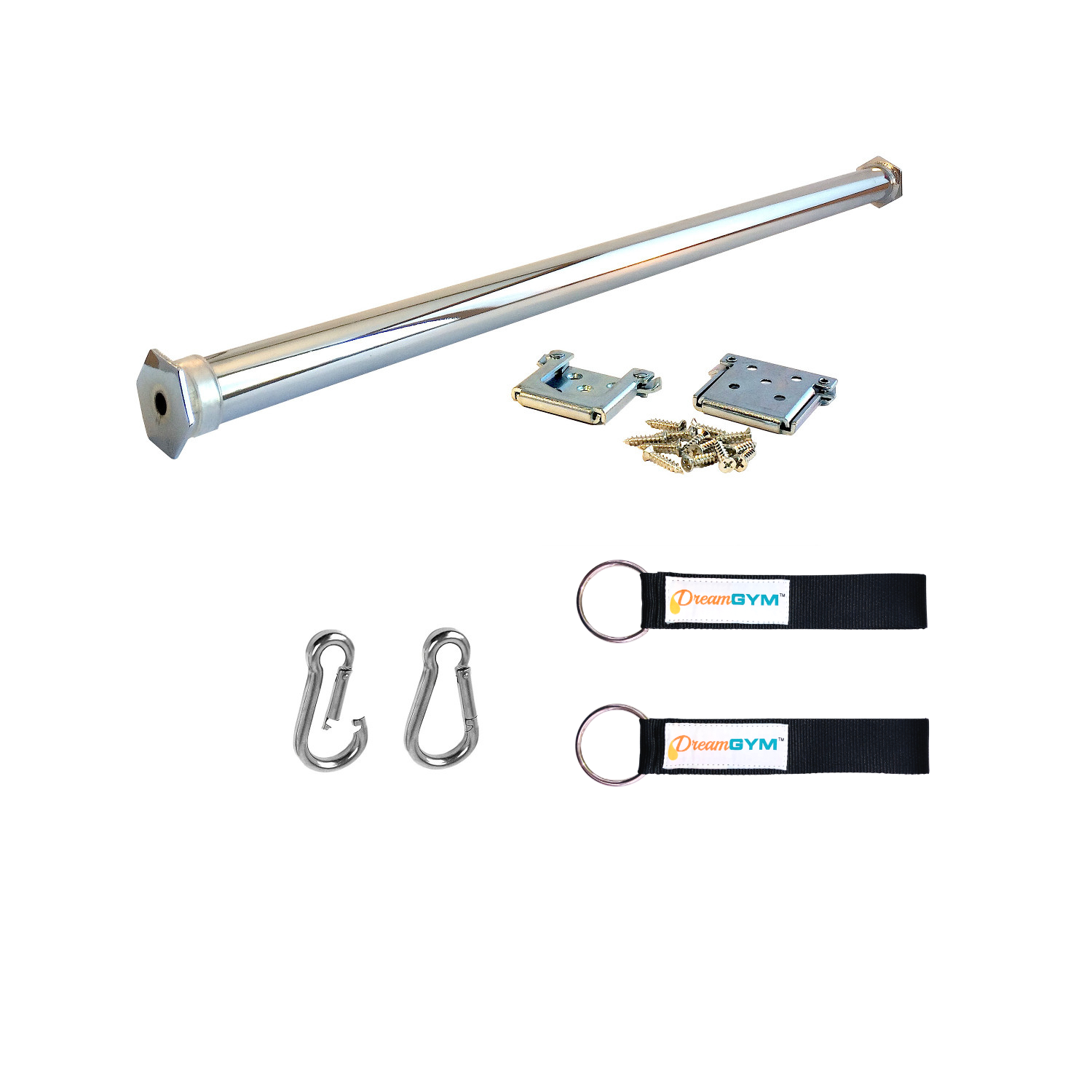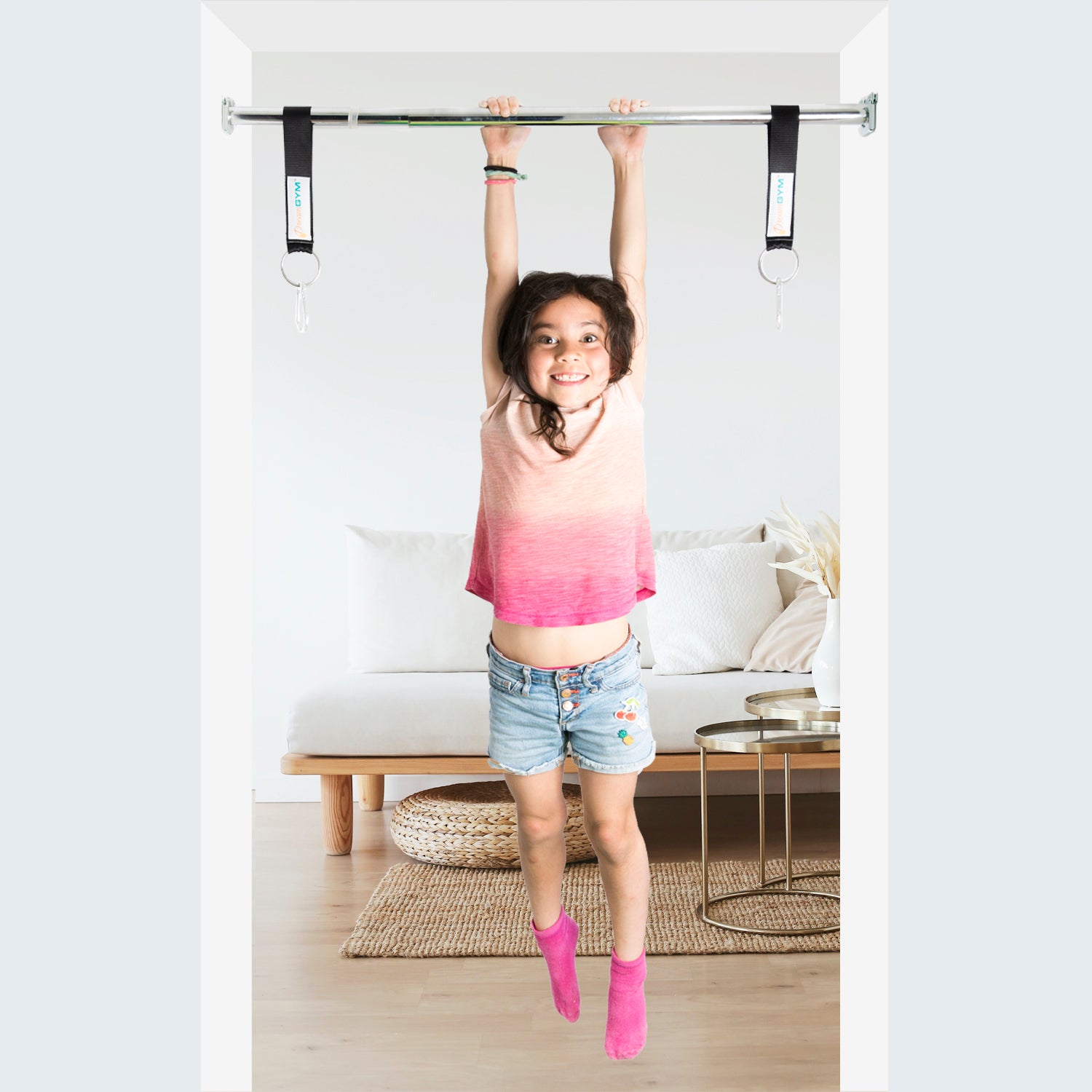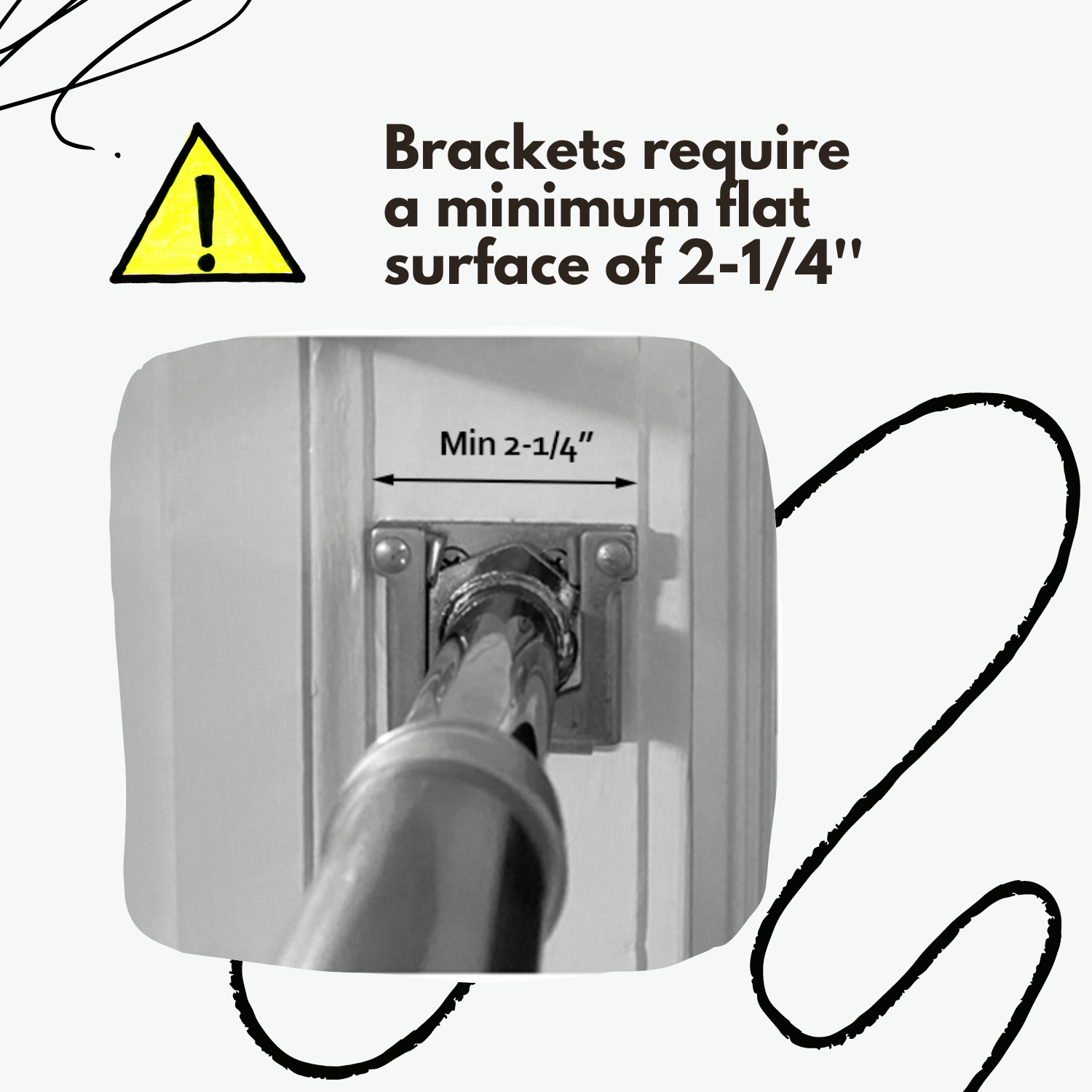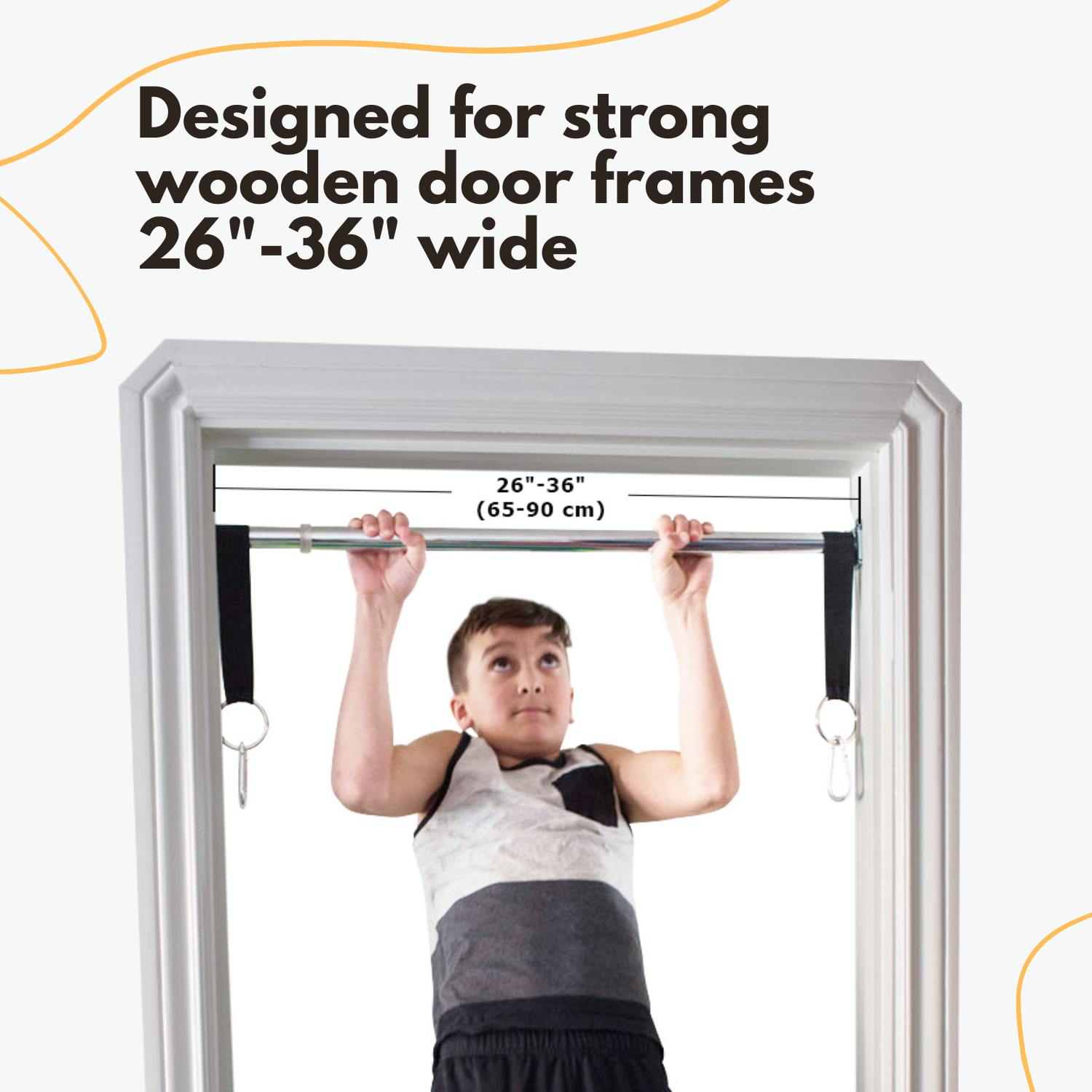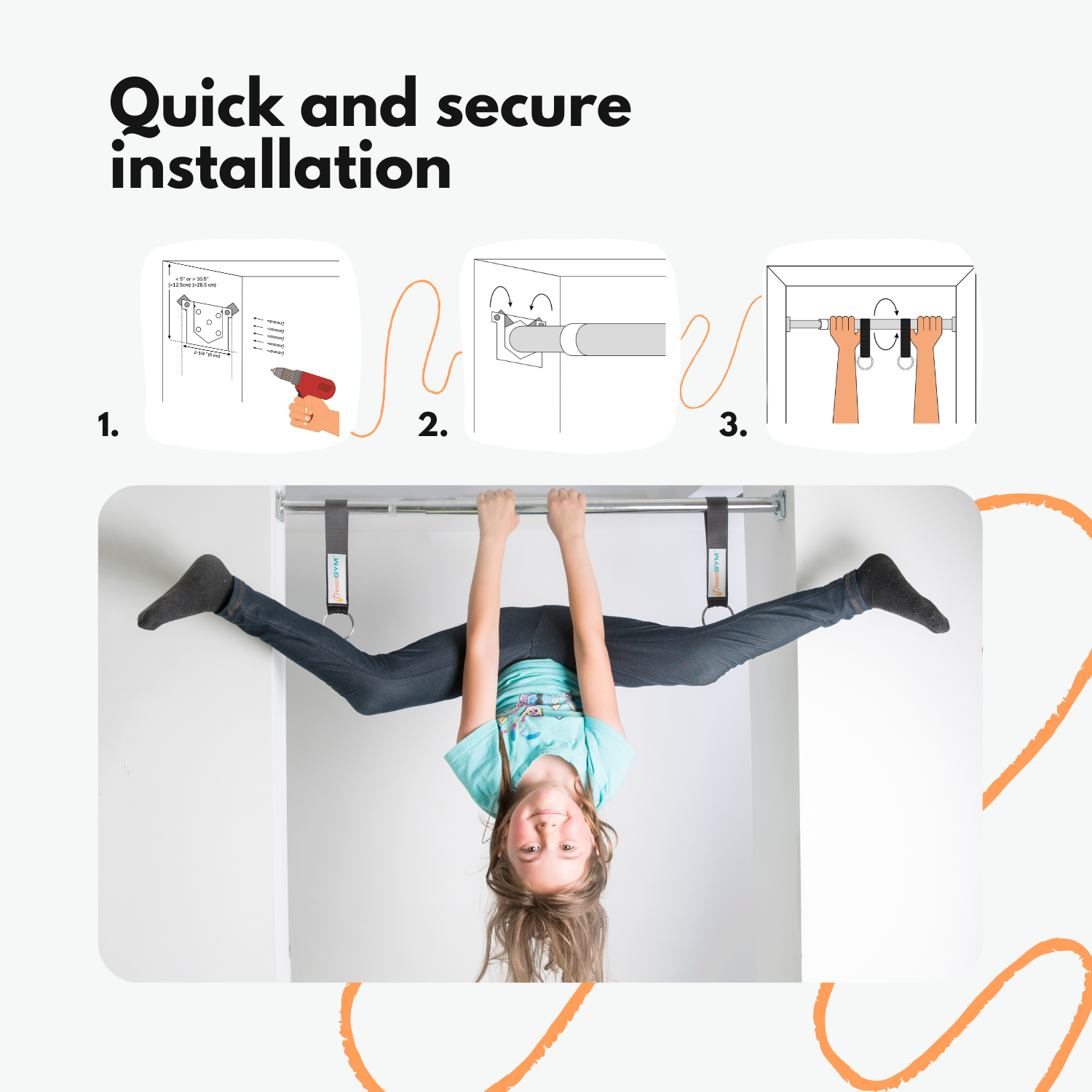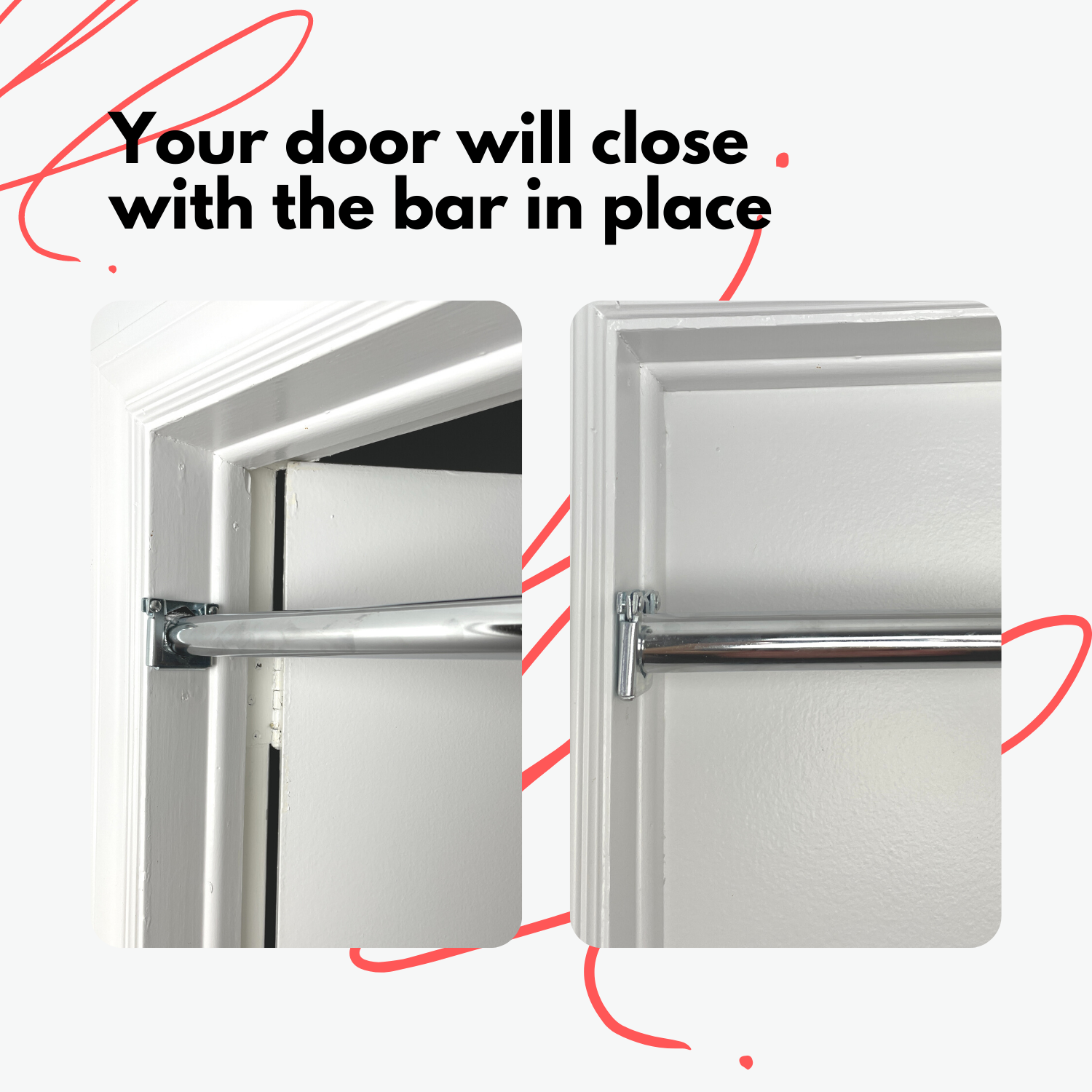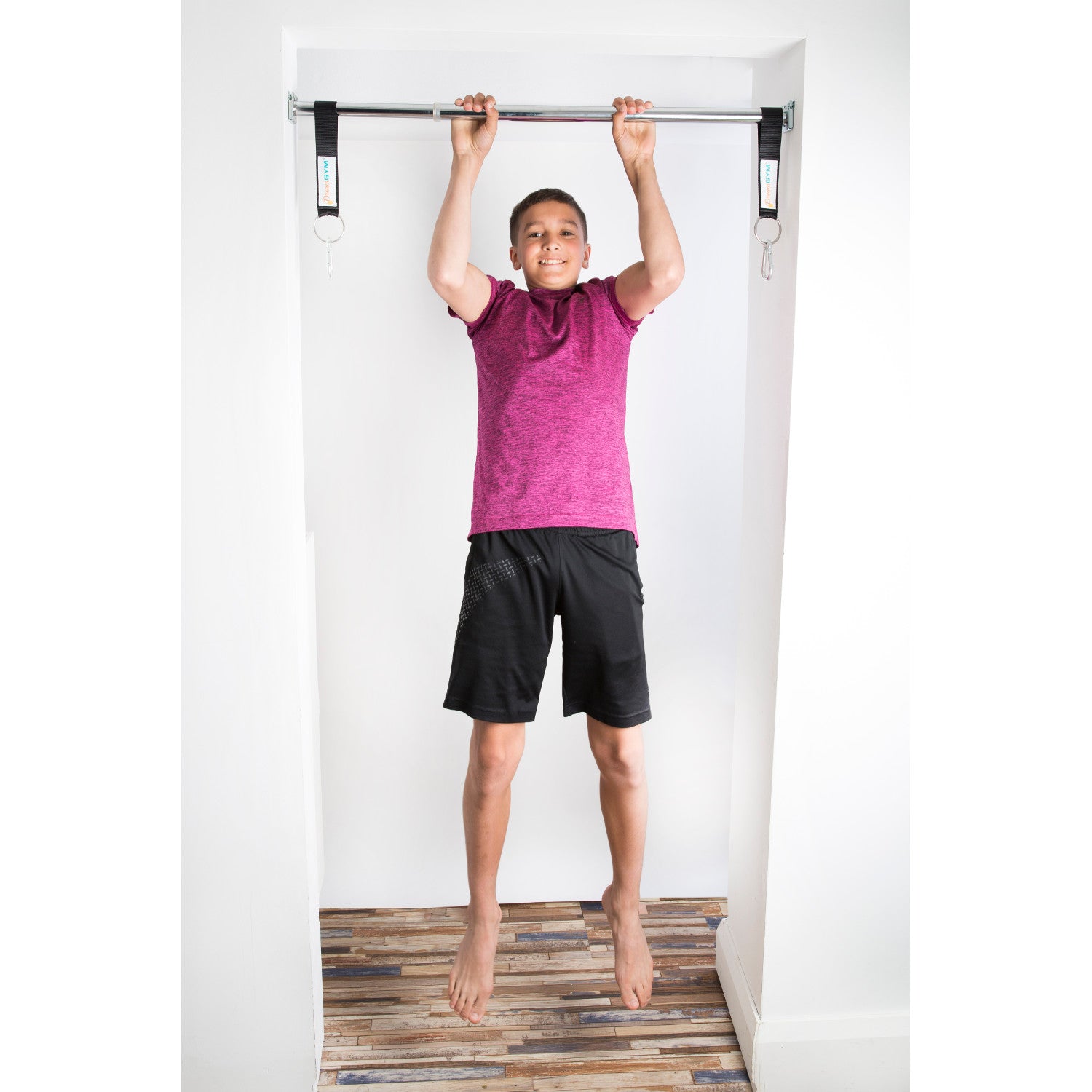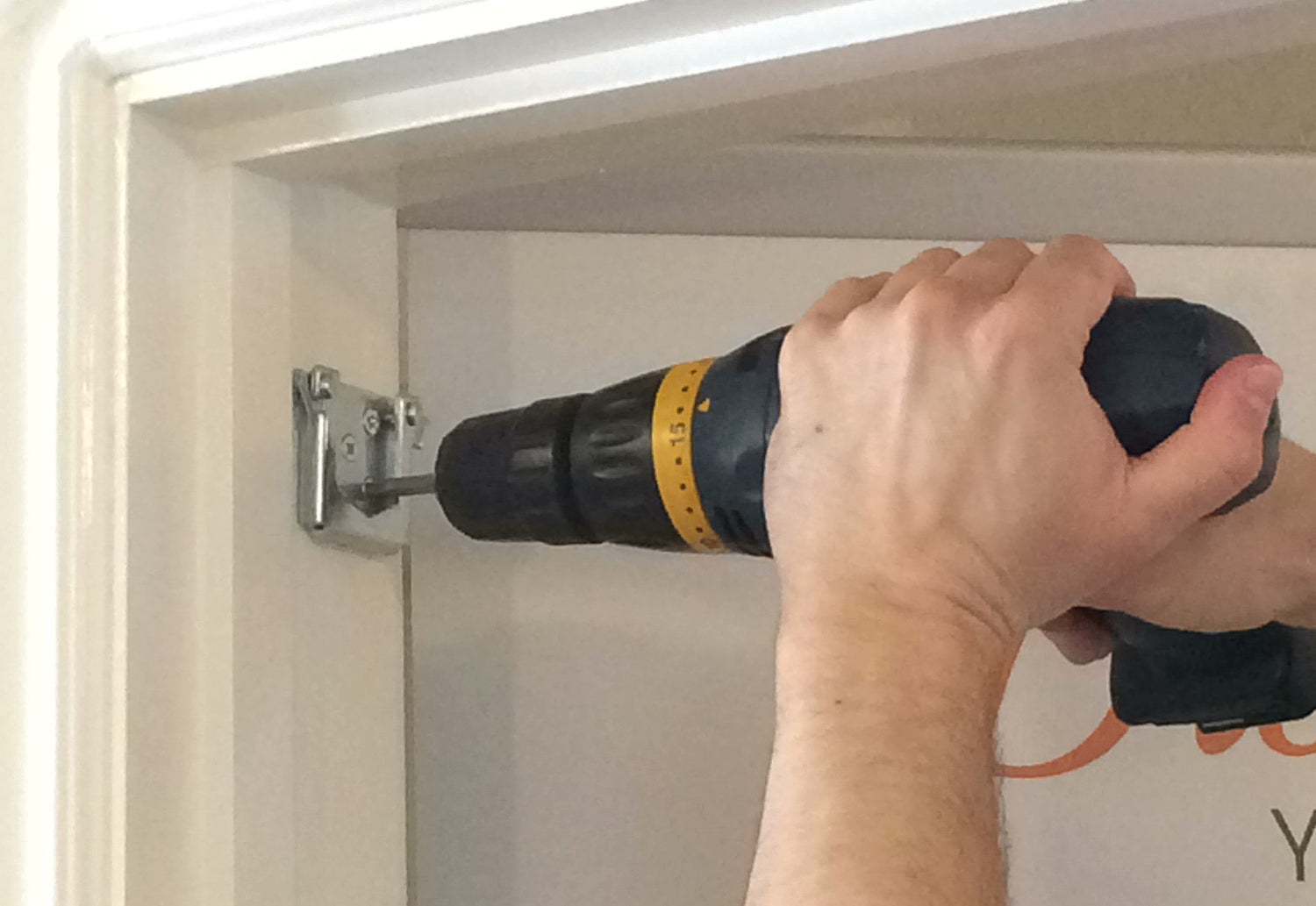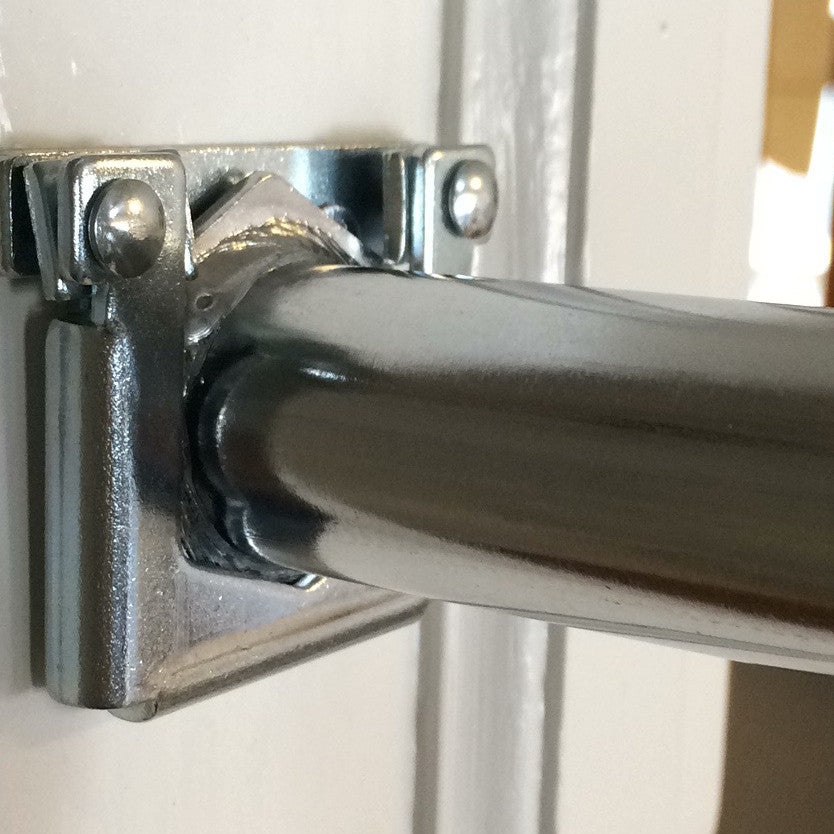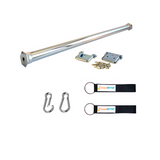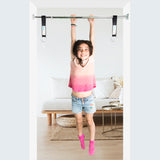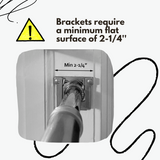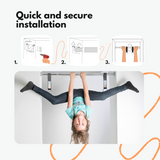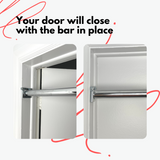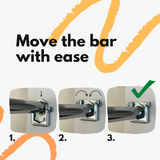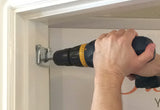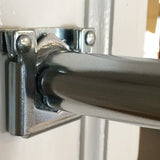 Doorway Swing Support Bar with Straps
Bring outdoor fun inside during cold months and rainy days
DreamGYM 2-in-1 door swing support bar is the perfect solution for bringing your outdoor swing accessories inside for cold months and rainy days or for using it for your yoga swing or other exercise equipment. The heavy-duty chrome-plated steel bar is a great chin-up bar for parents and teens, allowing you to work out and gain strength in the comfort of your own home.
Safety Information
DreamGYM Swing Support bar constructed of durable materials that passed all applicable safety testing. The weight capacity is 220lbs. Adults can use a pull-up bar too.
Installation requirements
The screw-in chin-up bar attaches to the top of your wooden doorway and converts it into a fun and safe swing perfect for kids. The DreamGYM's unique door frame brackets provide a safe and secure installation. The swing fits door frames 26"-36" wide, the brackets require 2-1/4" flat space. 
This kit includes:
- Support Bar;
- Mounting hardware: brackets and 10 screws;
- 2 hanging straps;
- 2 spring clips.
Versatility
Additional brackets will make DreamGYM Swing Support Bar even more versatile. The bar can be installed at different heights, providing options for all ages and abilities or move the bar from one room to another when needed. 
If you don't have outdoor accessories to bring inside, you can choose from one of our Doorway Swing Kits.  Or, you can make your own kit by choosing the swing accessories your child will love. 
Satisfaction Guaranteed
Customer satisfaction is very important to us. If you're not completely satisfied with your purchase, we'll make it right.