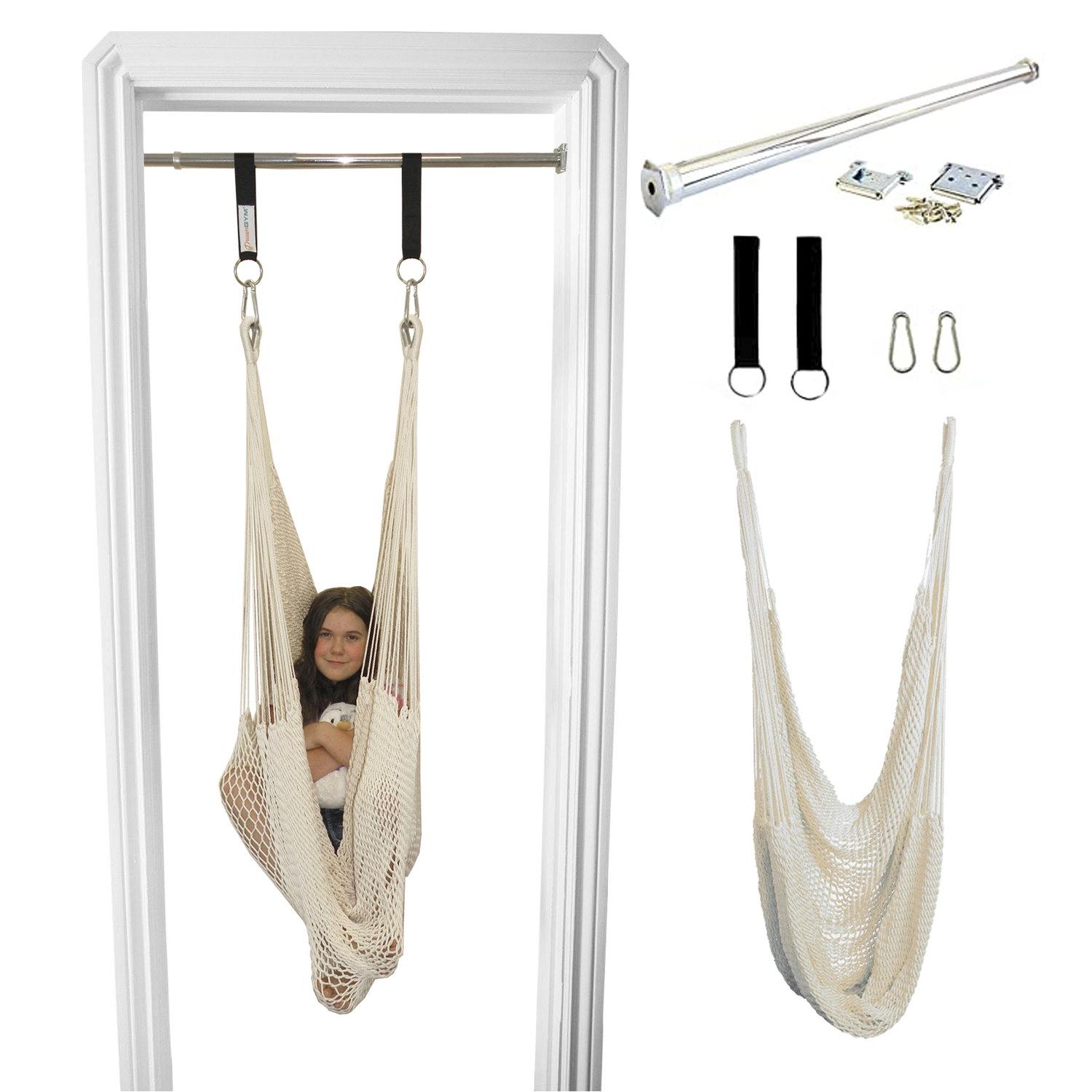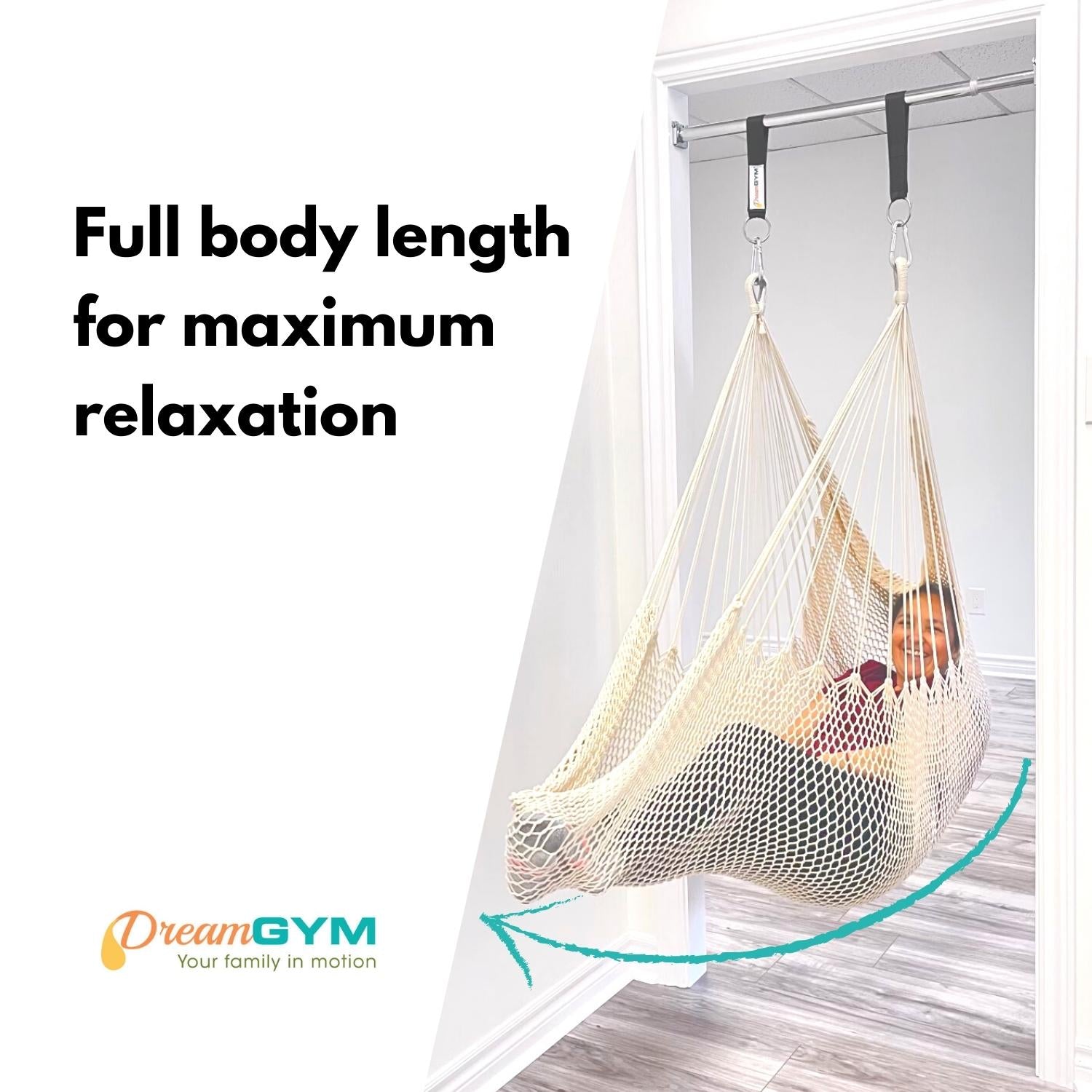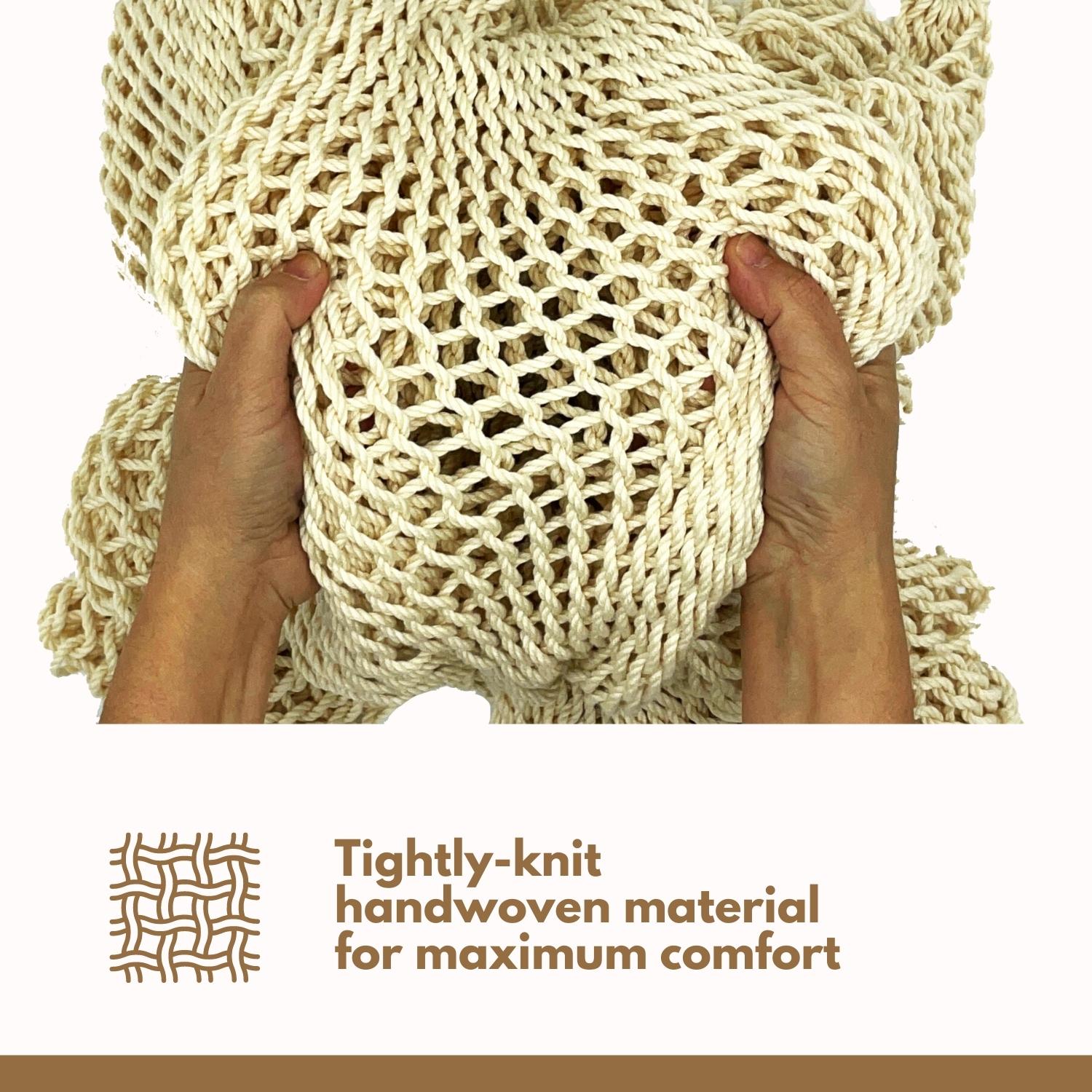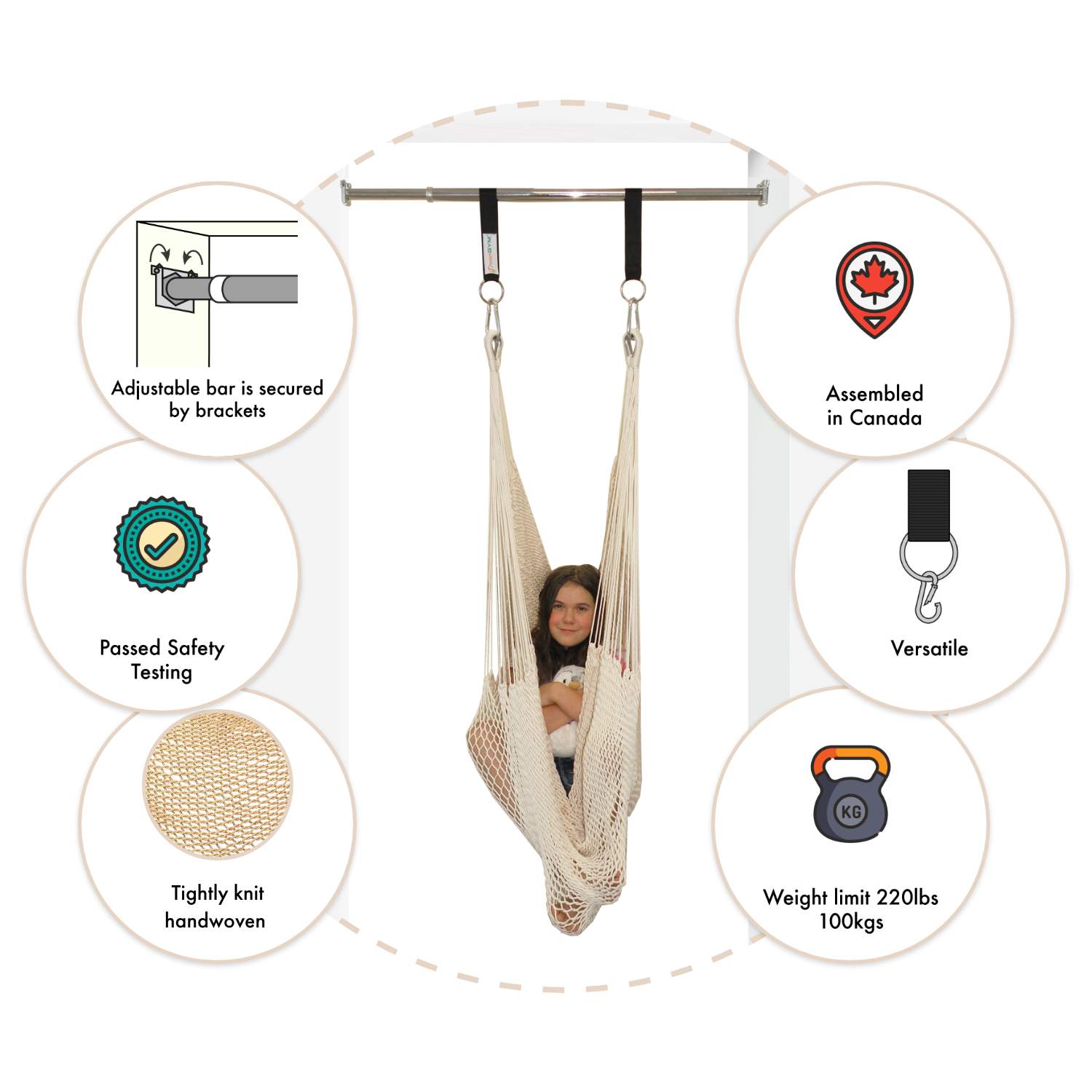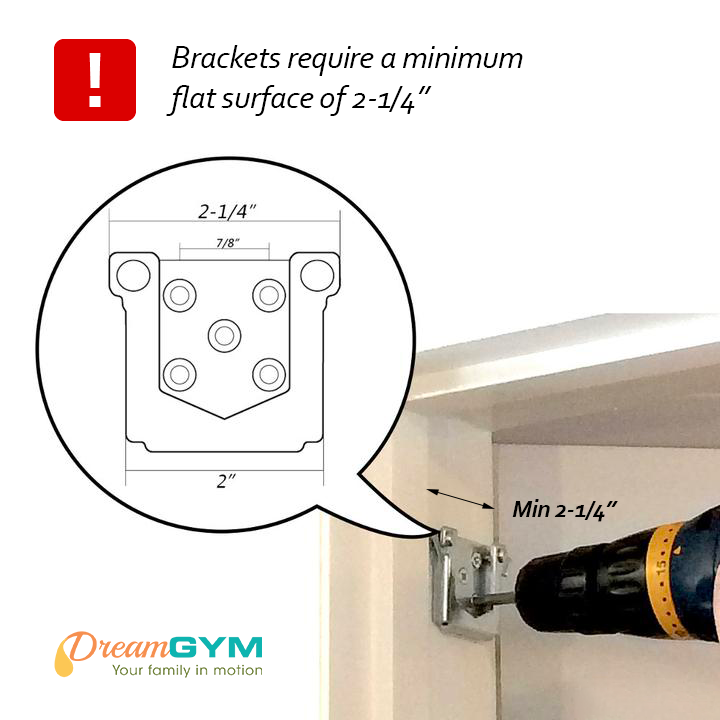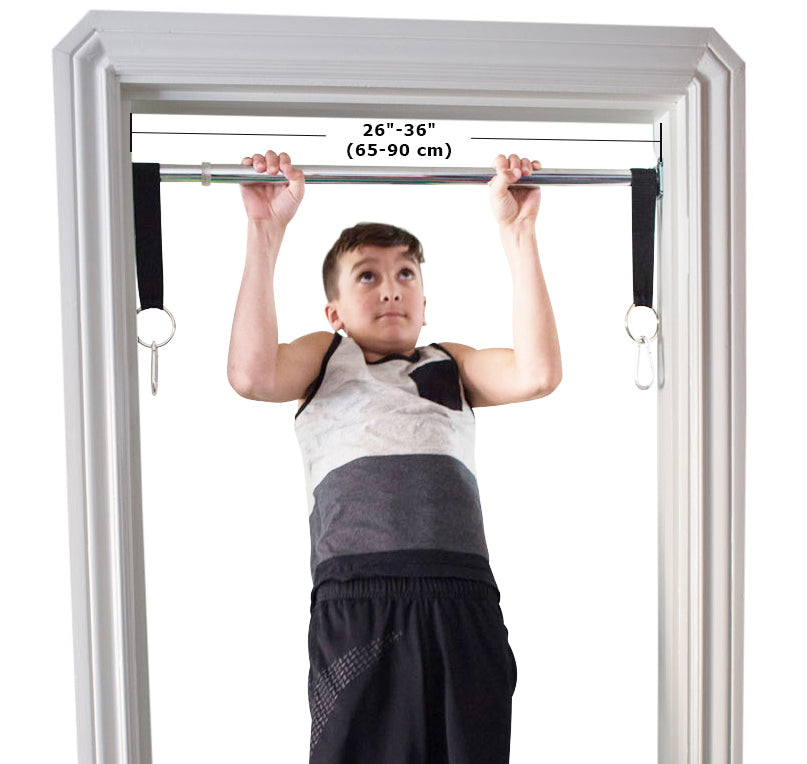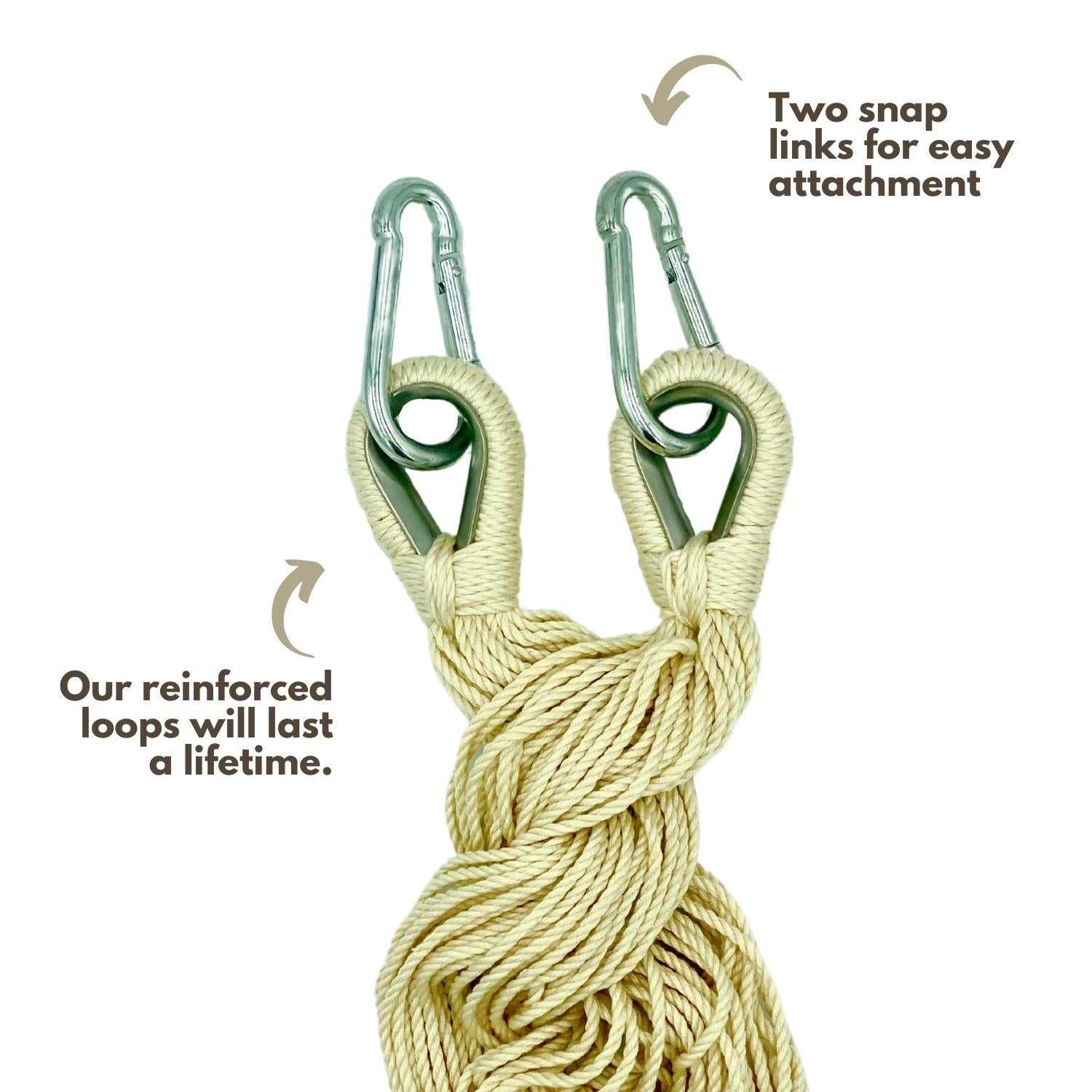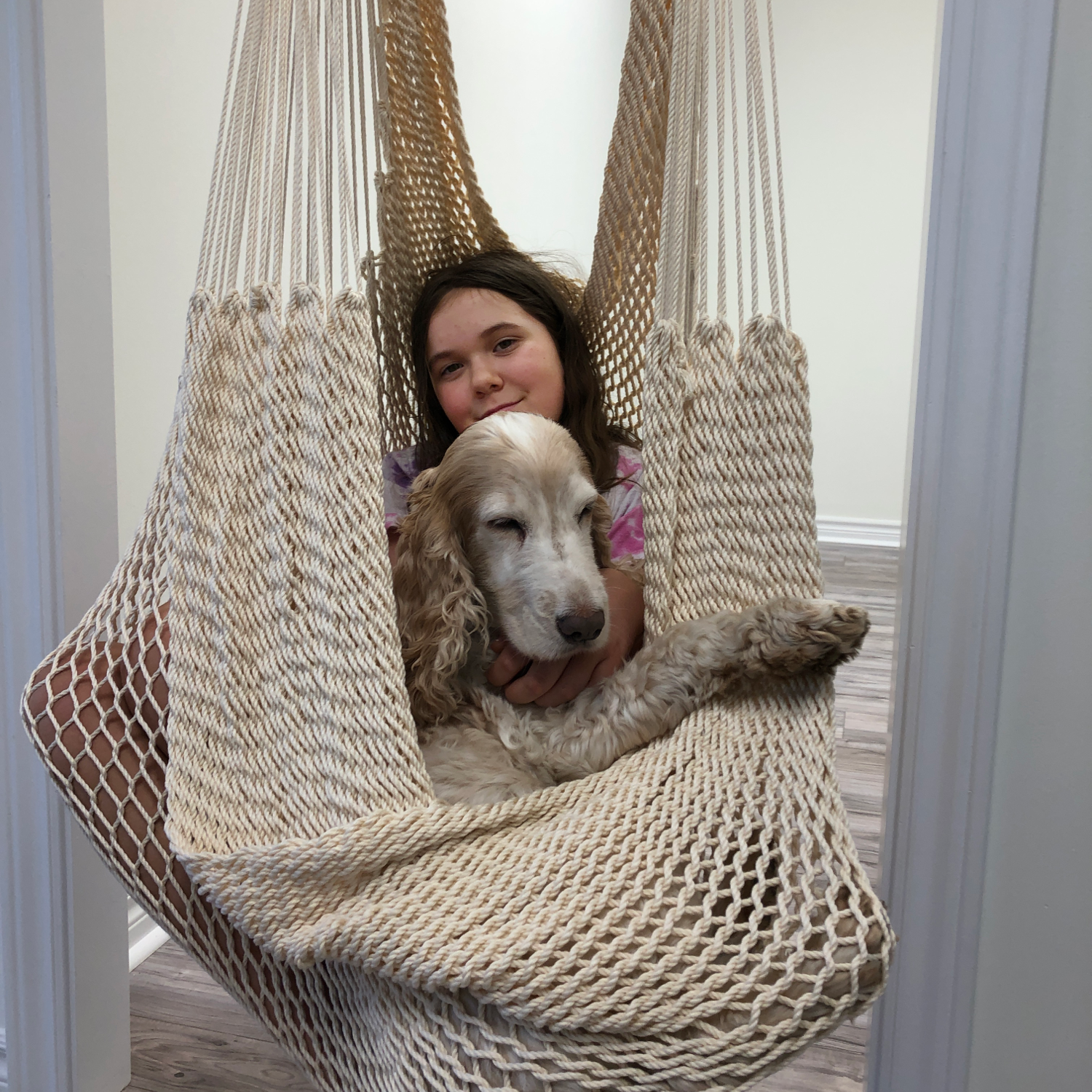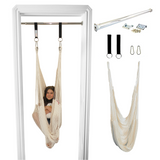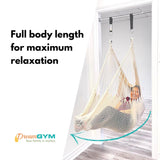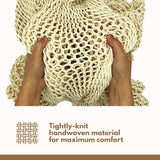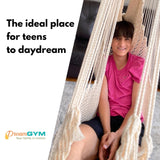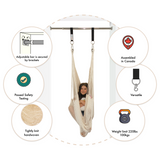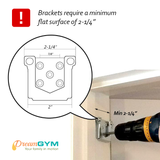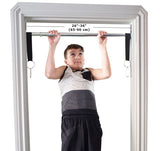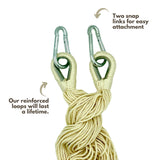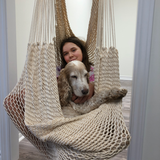 Doorway Therapy Swing - Hammock Swing - Soft Ivory
Perfect Place to Unwind and Relax
The DreamGYM's hammock swing is the perfect place to unwind and relax. Made of breathable soft polyester rope that conforms to your body position, this design will conform to your needs whether you want to sit up or lay way back. Our simple doorway assembly guarantees a perfect resting spot in minutes, leaving you with a comfy resting spot to kick back and read a book or even take a midday nap.
Installation Requirements

DreamGYM Doorway Swing is ideal for any home, even where space is limited. Simply attach the swing bar to your door frame in minutes and hang it up! The swing bar attaches to your door frame with strong metal brackets and it fits door frames 26"-36" wide. Please note, the bracket requires 2-1/4" of flat space.
Therapy Swing for Sensory Input
Introduce the calming benefits of a hammock to your child's daily routine. With its extra soft material and therapeutic rocking motion, this swing from DreamGYM is safe, comfortable and soothing. Take the fuss out of your evening routine by adding a few gentle swings to the winding-down process.
Sensory Swing for Adults
Hammock's gentle rocking can quickly calm adults and teens, helping them relax and let go of anxious feelings. This hammock chair has generous size (up to 7ft) and high weight capacity (220lbs) and it is often used as a sensory swing for teens and adults by providing calming and relaxing input.
Versatile
Hammocks swing doorway kit can be set up in minutes. It is easy to install and enjoy all year round. If you like to use it outside you can easily hang it on your porch or from a large tree with the two snap hooks included with the kit. This hammock swing is also portable, so you can take it on camping trips and hang it between two trees.
Reinforced loops
Two Large stainless steel hammock loop protectors prevent wear and tear of the hammock fibers.
Satisfaction Guarantee
We are always striving to improve our products. If you're not completely satisfied with your purchase, reach out and we'll make it right.