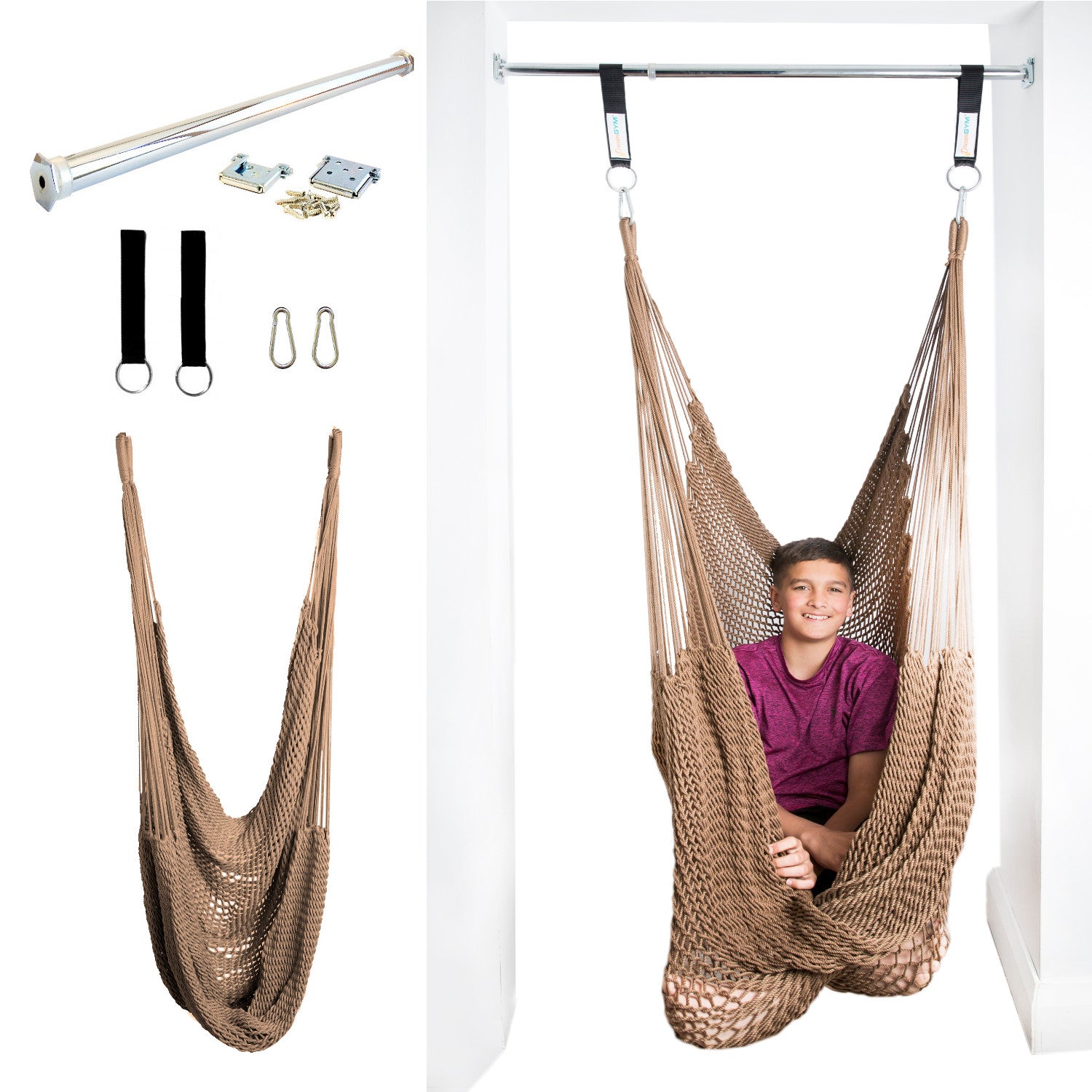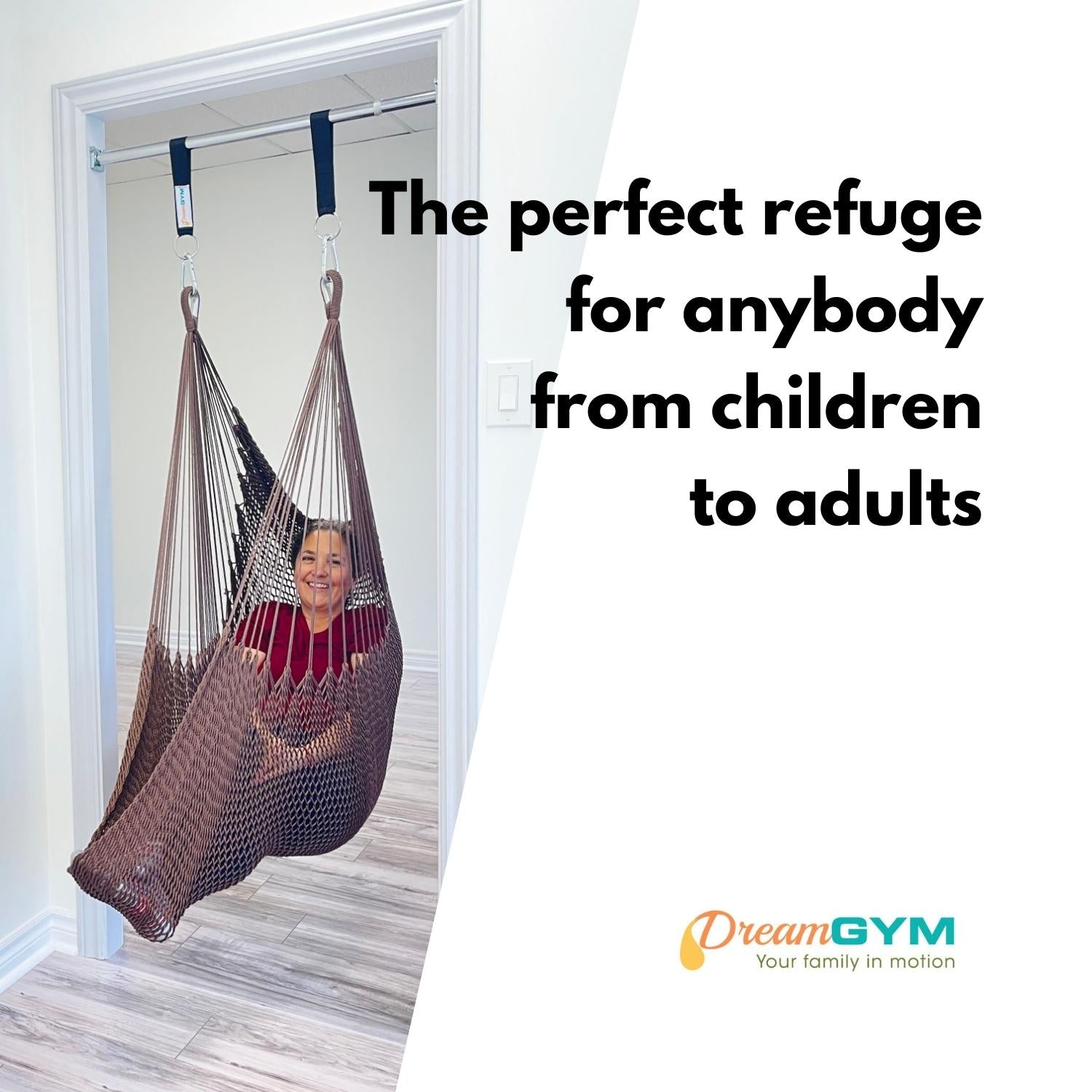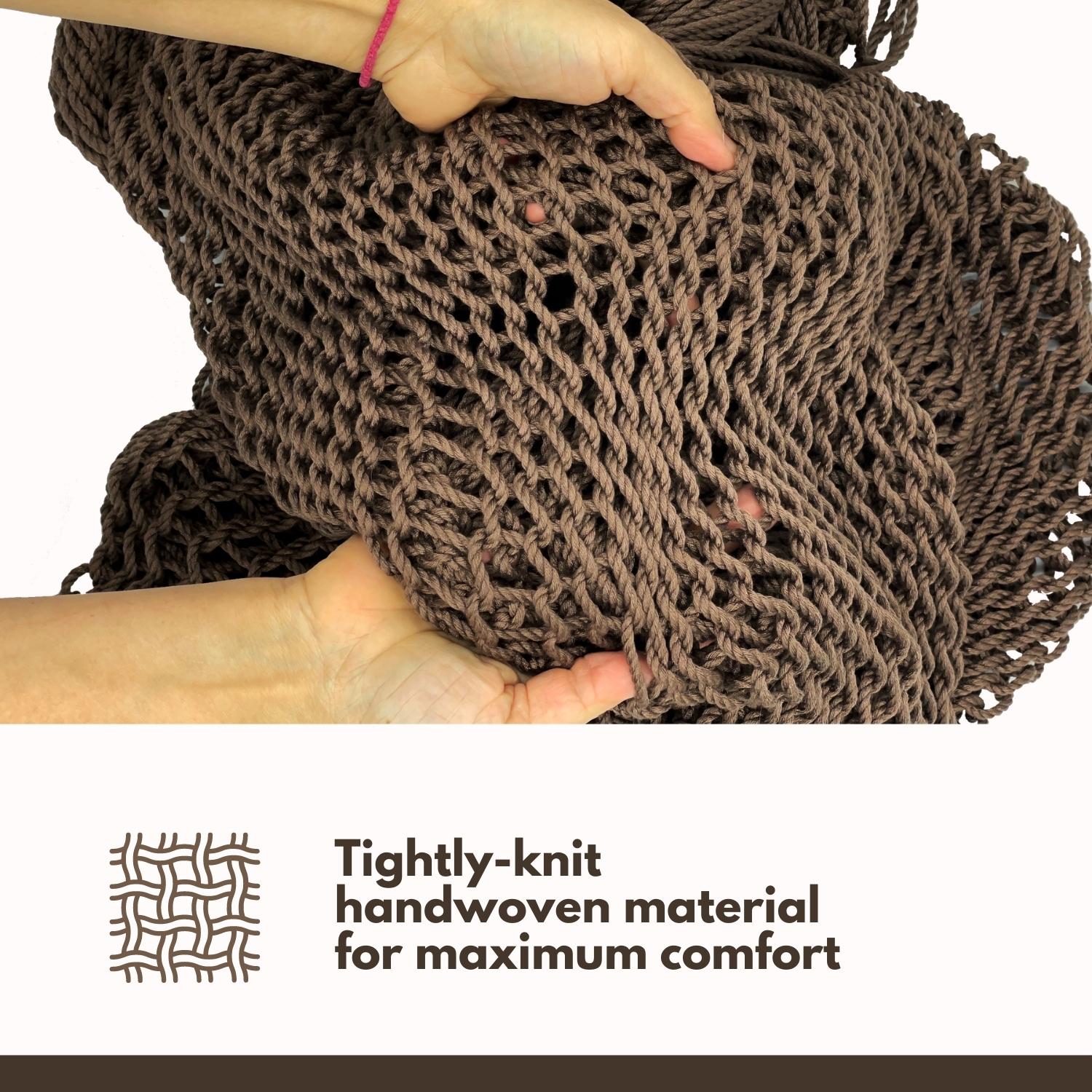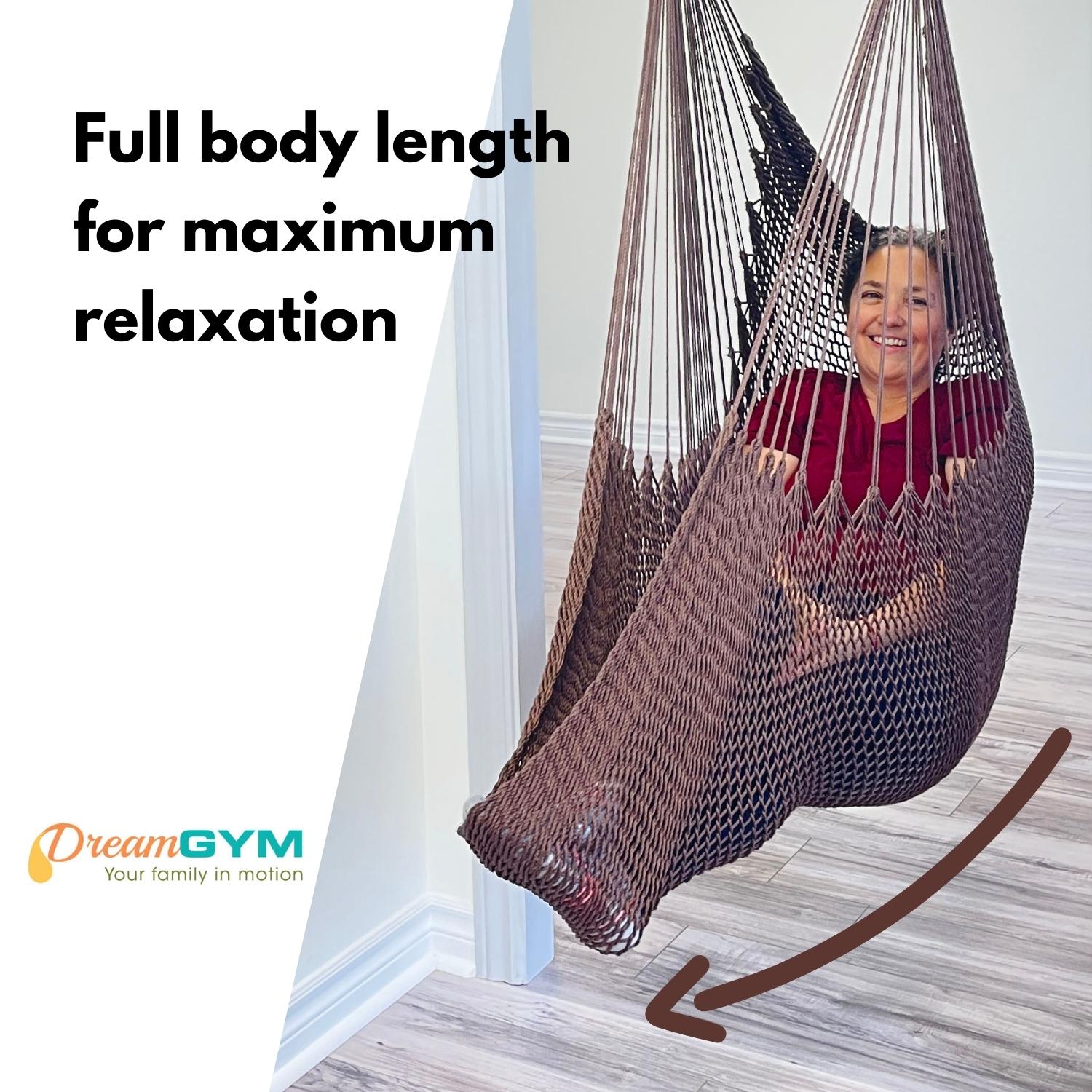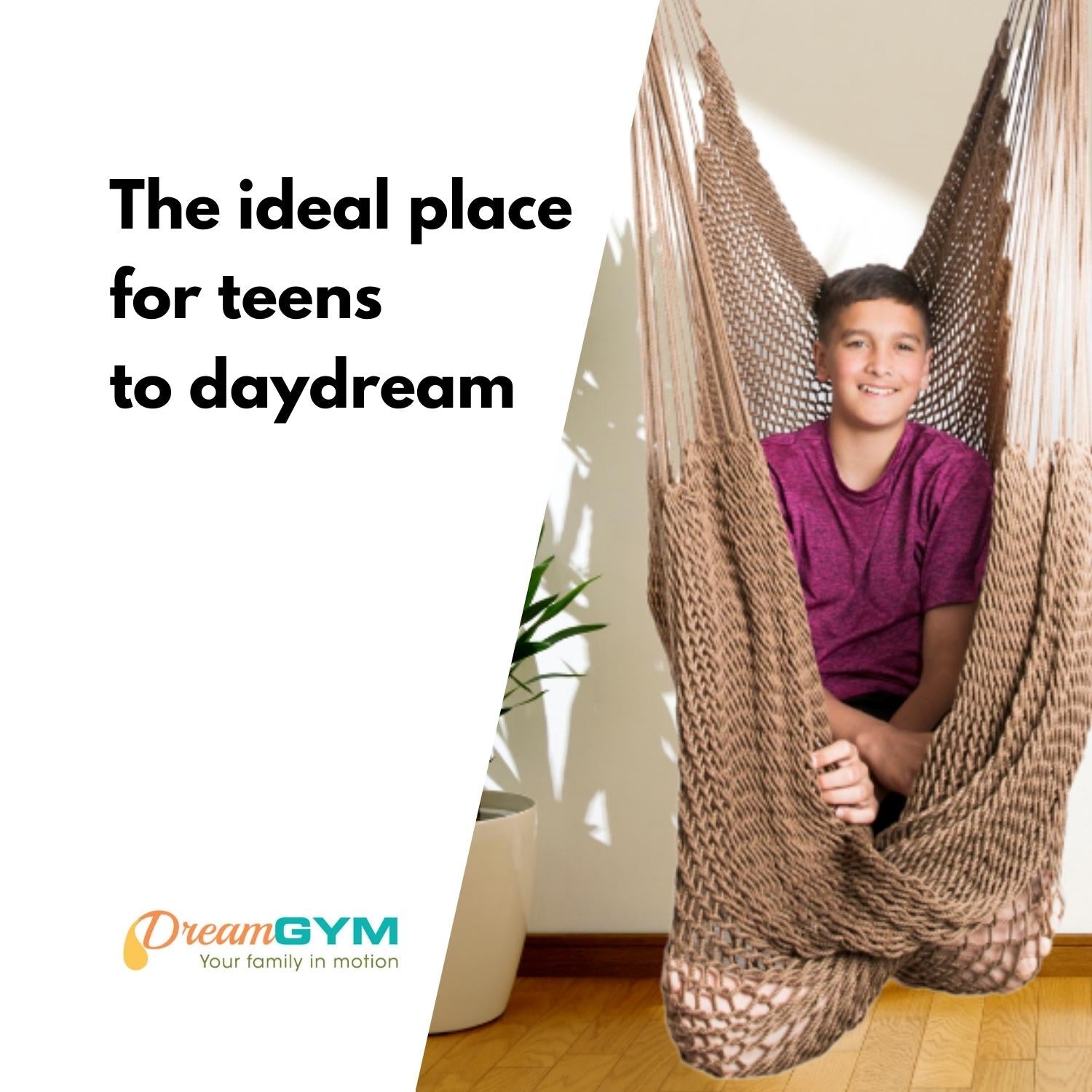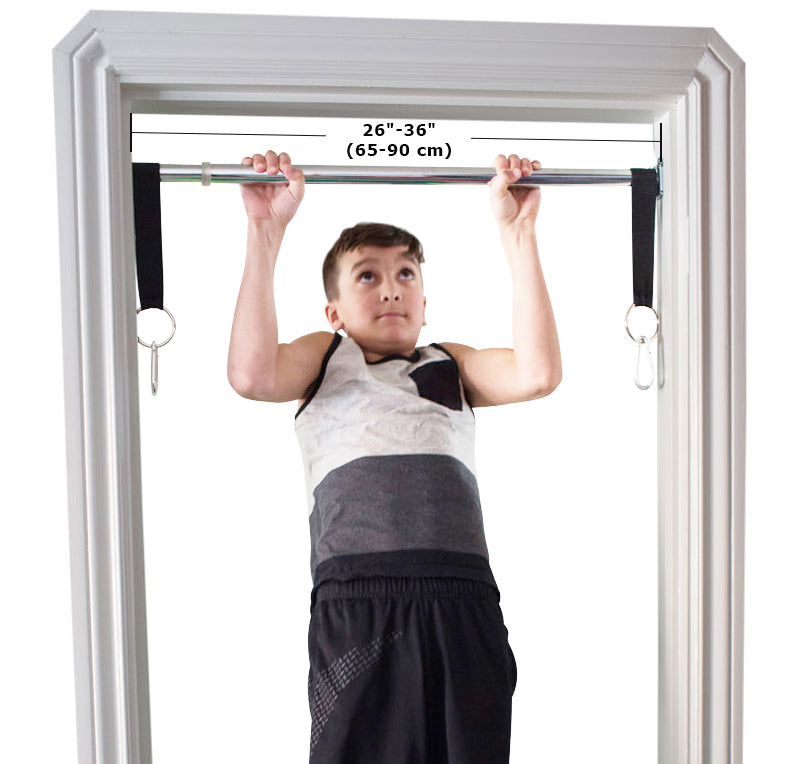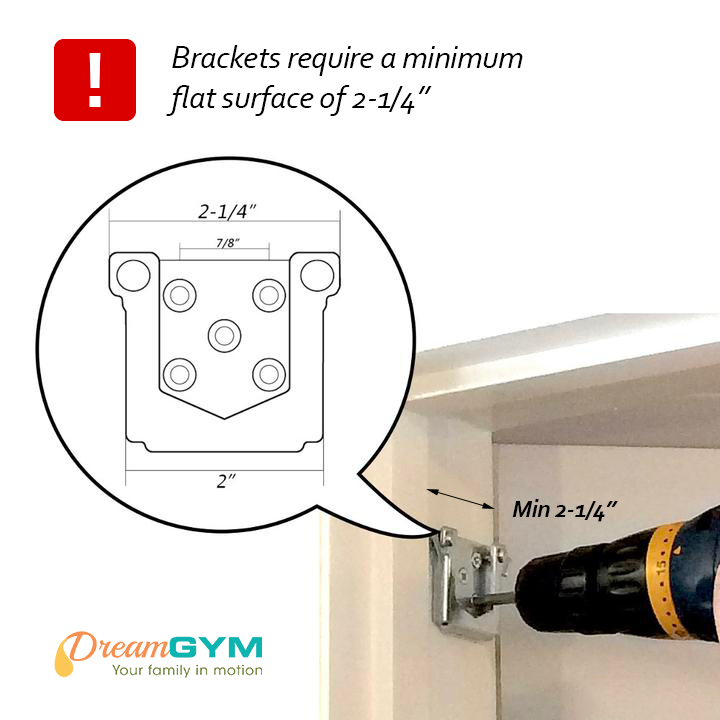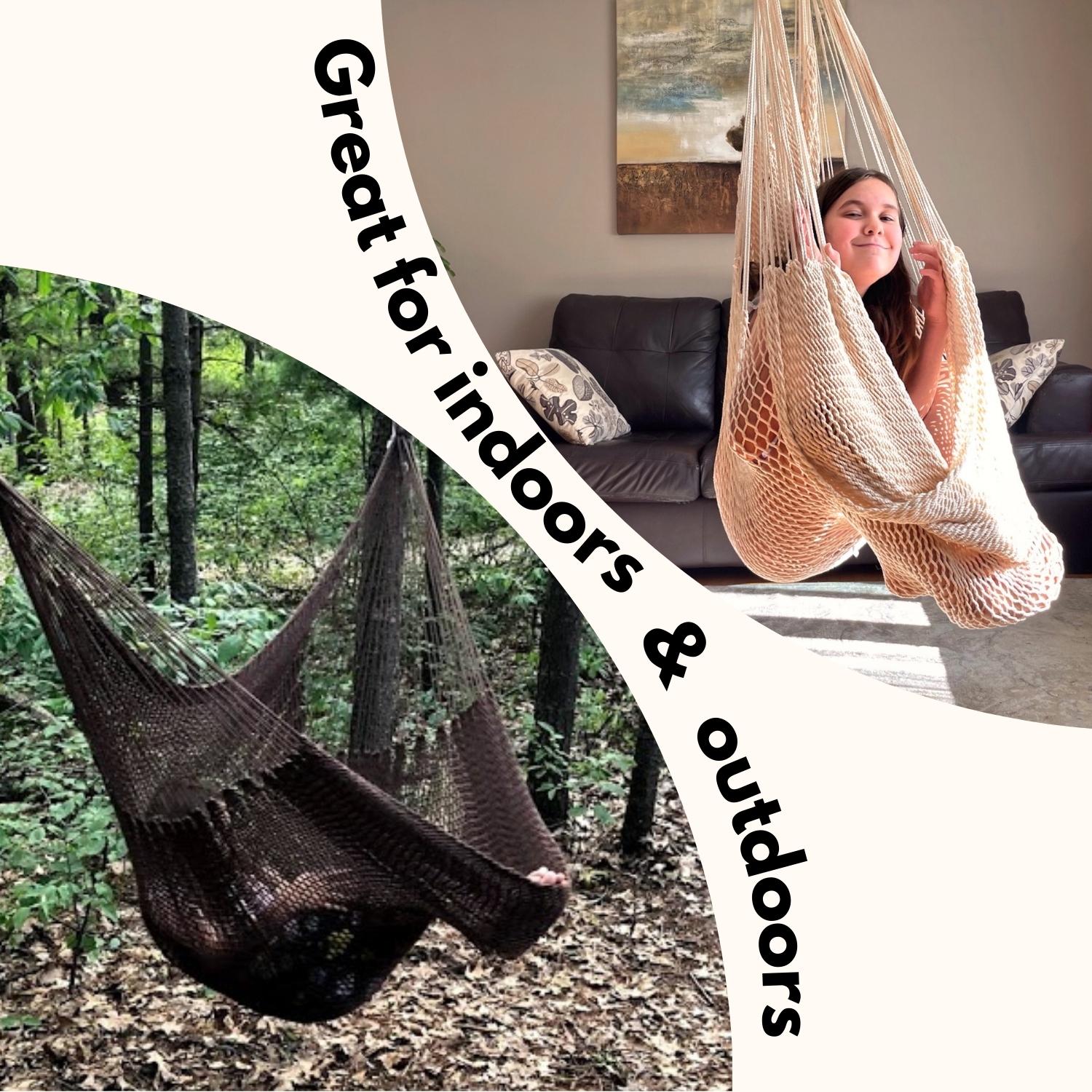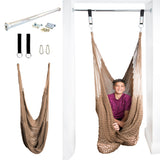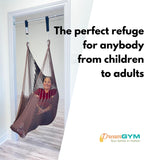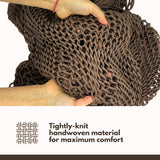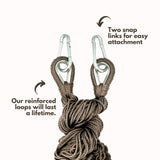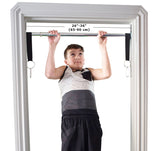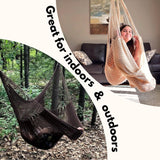 Doorway Therapy Net Swing - Cozy Brown
The perfect place to unwind and relax
The Hammock Swing is a fantastic way to kick back and relax. Extra soft polyseter ropes contour to your body position, providing maximum relaxation. This generously-sized airy hammock swing will allow you to rest with ease. Our simple doorway assembly guarantees a perfect resting spot in minutes, leaving you with a comfy resting spot to kick back and read a book or even take a midday nap.
Easy installation
With DreamGYM Doorway Swing Support Bar you can relax in the hammock swing in minutes. DreamGYM bar is secured with strong metal brackets. It fits door frames 26"-36" wide.
Please note, the bracket requires 2-1/4" of flat space.
Sensory input
Swinging is one the most relaxing of all childhood activities. Our hammock swings are designed to give your child a taste of being back in the womb. Swaying develops the sense of balance, and hammock swings are often used in occupational therapy. The hammock is made from extra soft polyester ropes that are gental on children's skin.
Therapy Swing for Adults
High weight capacity and extra large size of the hammock swing allow it to be used by adults and teenagers for calming and relaxing input by providing vestibular stimulation.
Versatile
Our hammock is perfect for indoor or outdoor use. It's fun to hang in the yard, or it can be hung from your door frame in minutes. The swinging hammock set up in minutes with easy-to-install hardware, and is one of the most comfortable indoor swings you will ever swing on.
Reinforced loops
Two Large stainless steel hammock loop protectors prevent wear and tear of the hammock fibers.
Satisfaction Guarantee
If for any reason you are not satisfied with your purchase, just let us know and we'll make it right. We've got you covered.