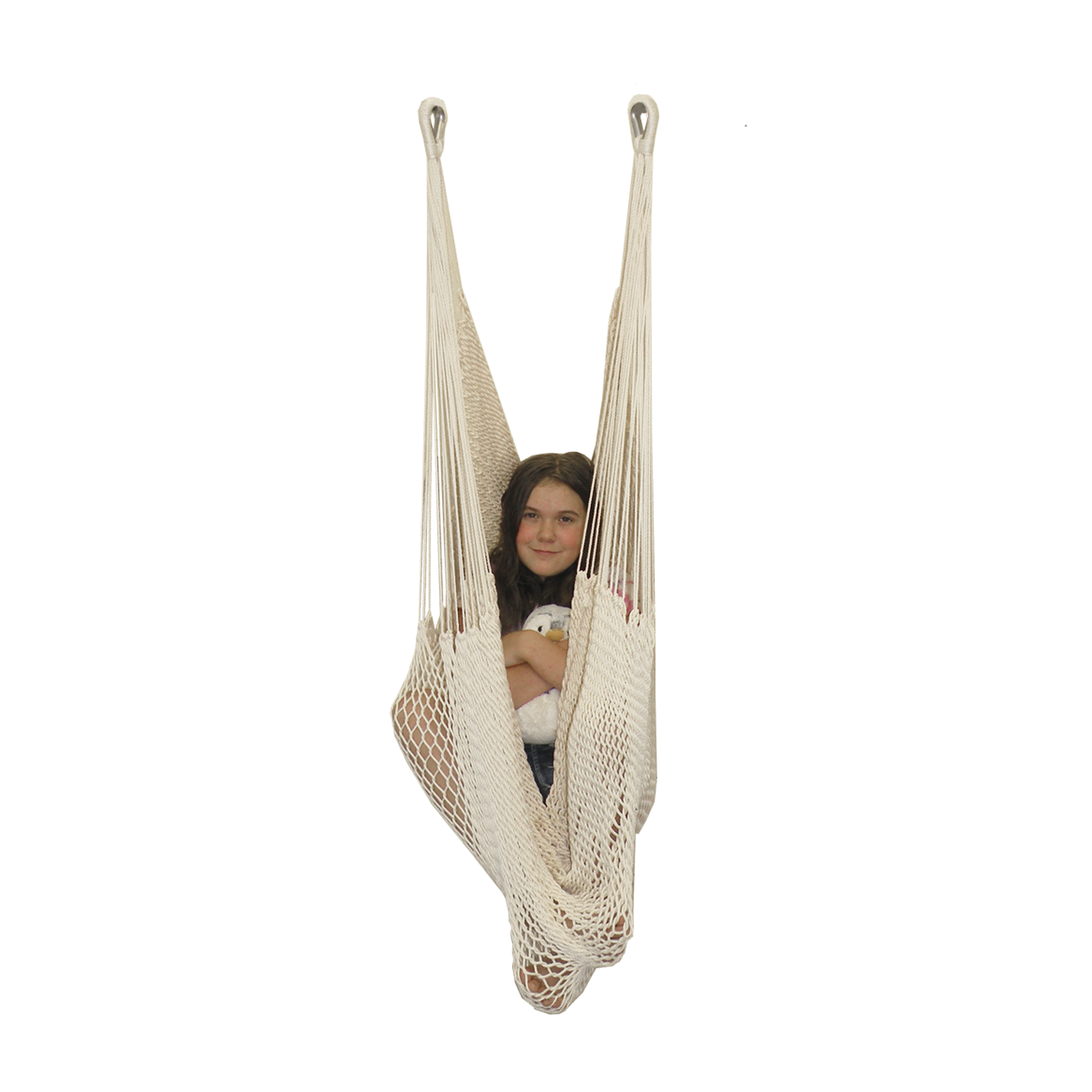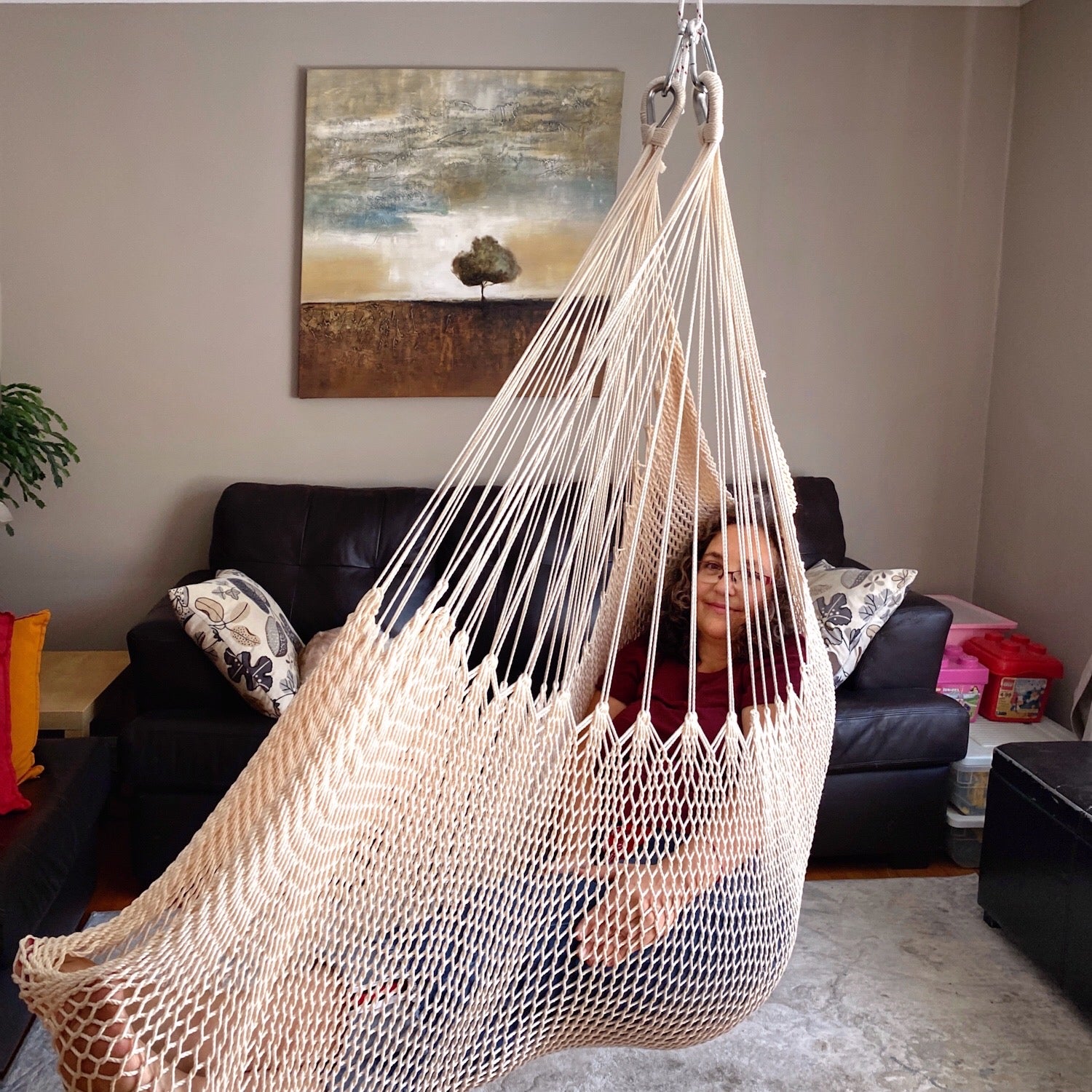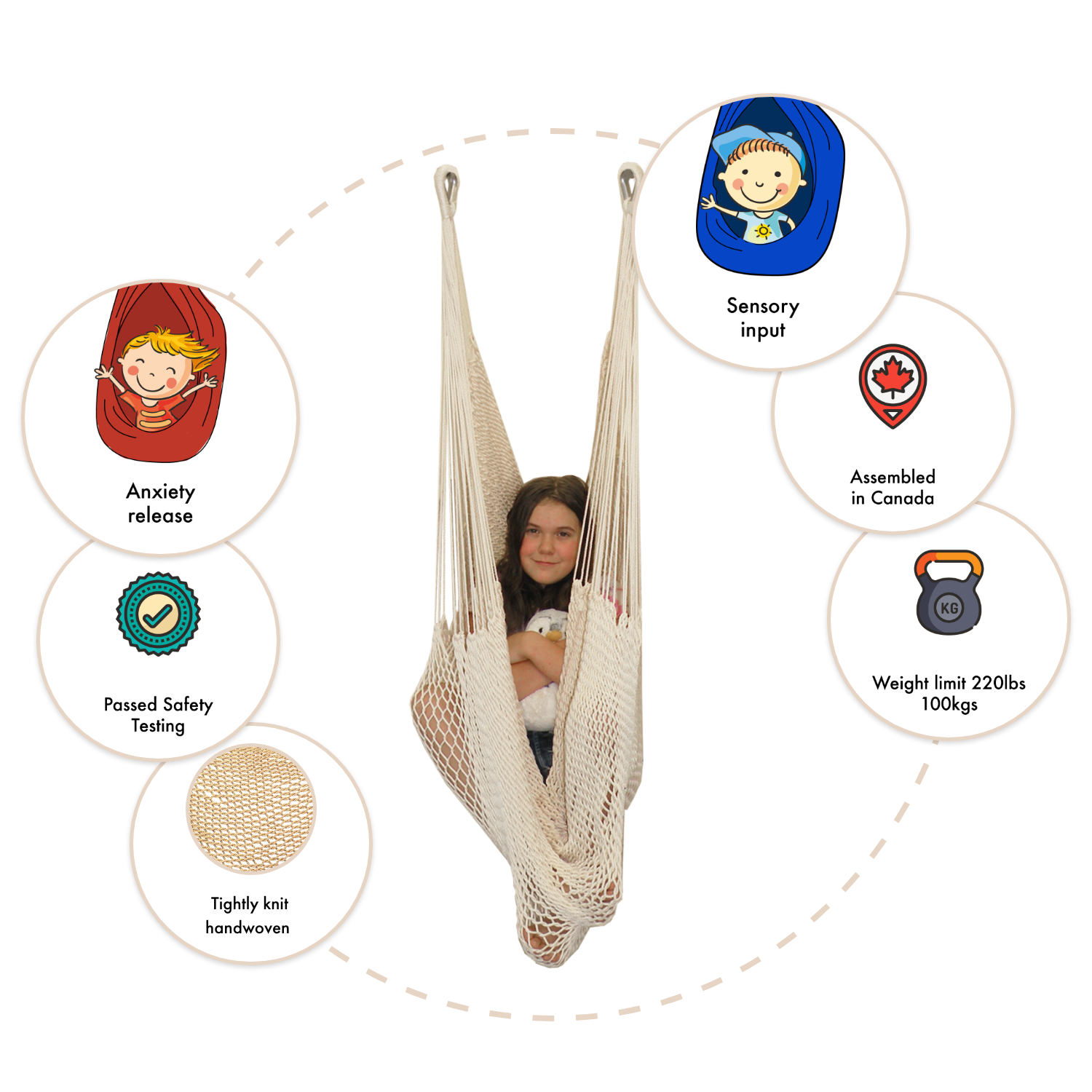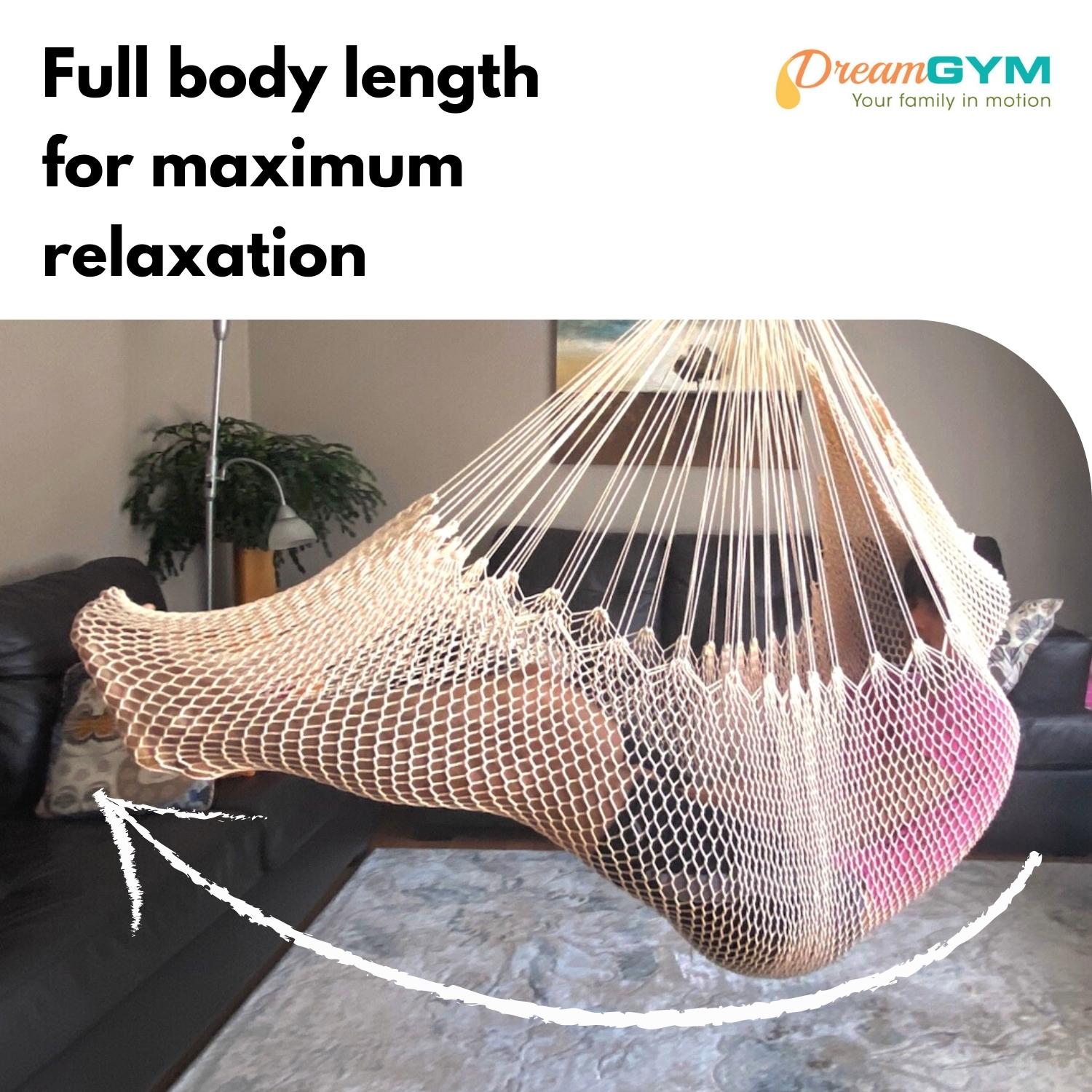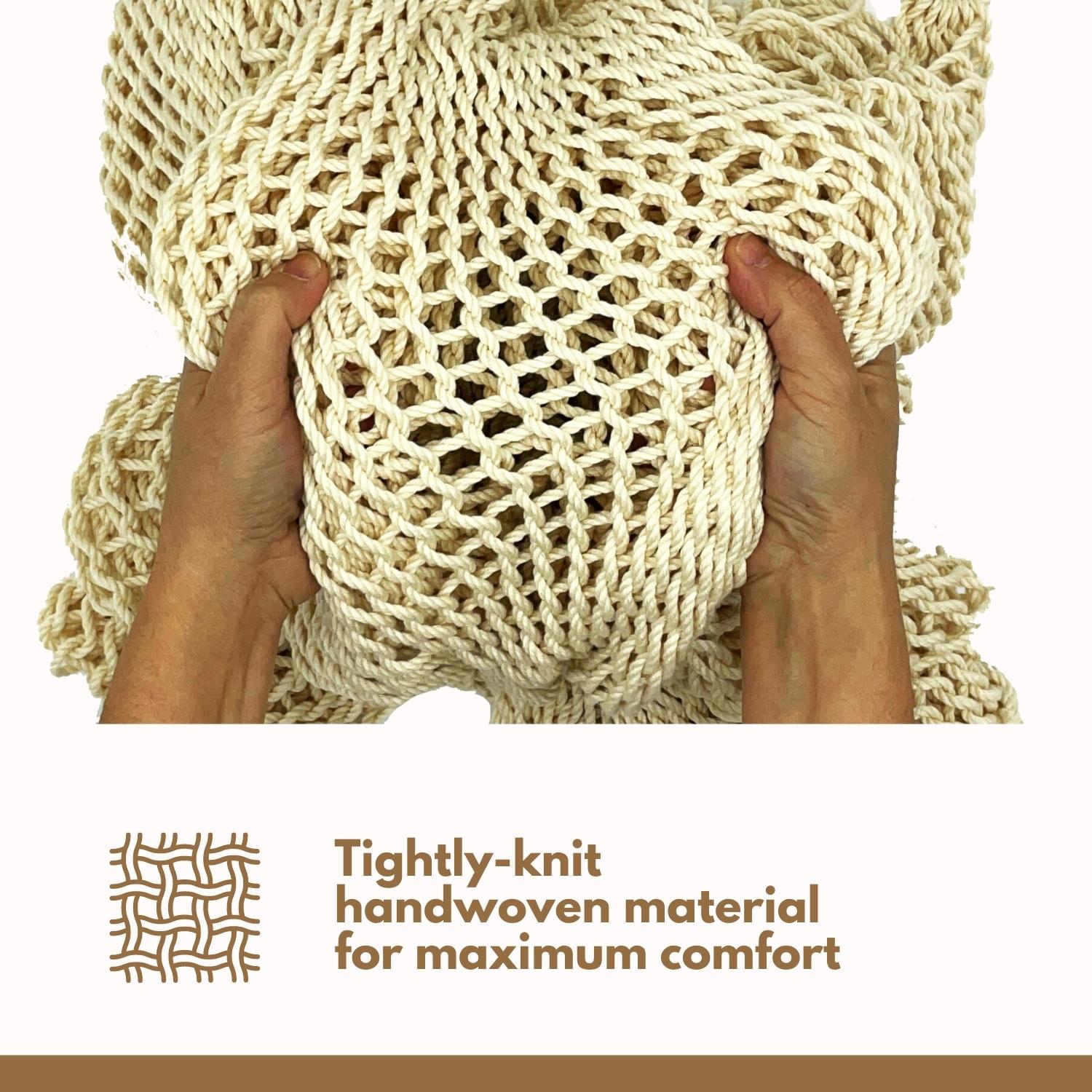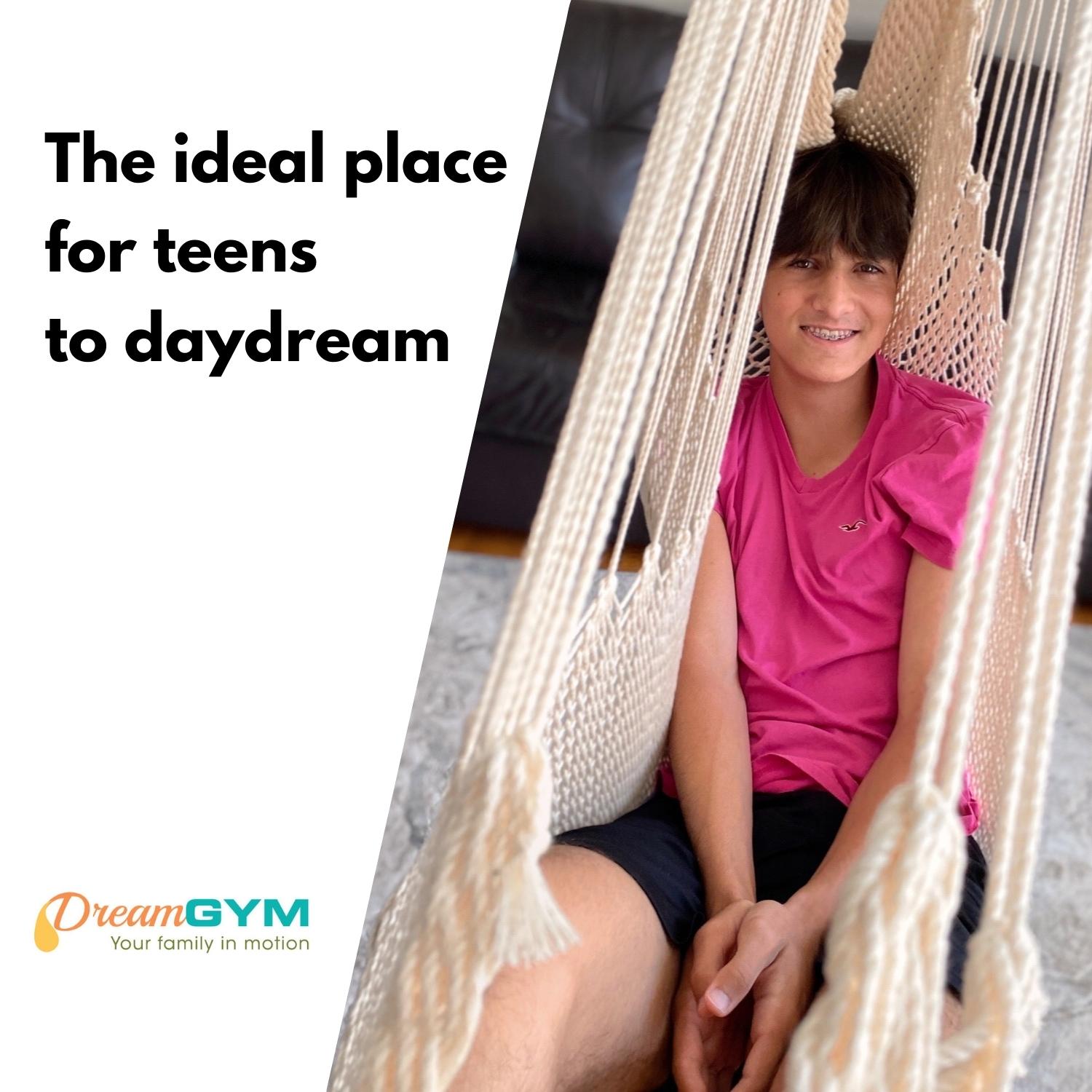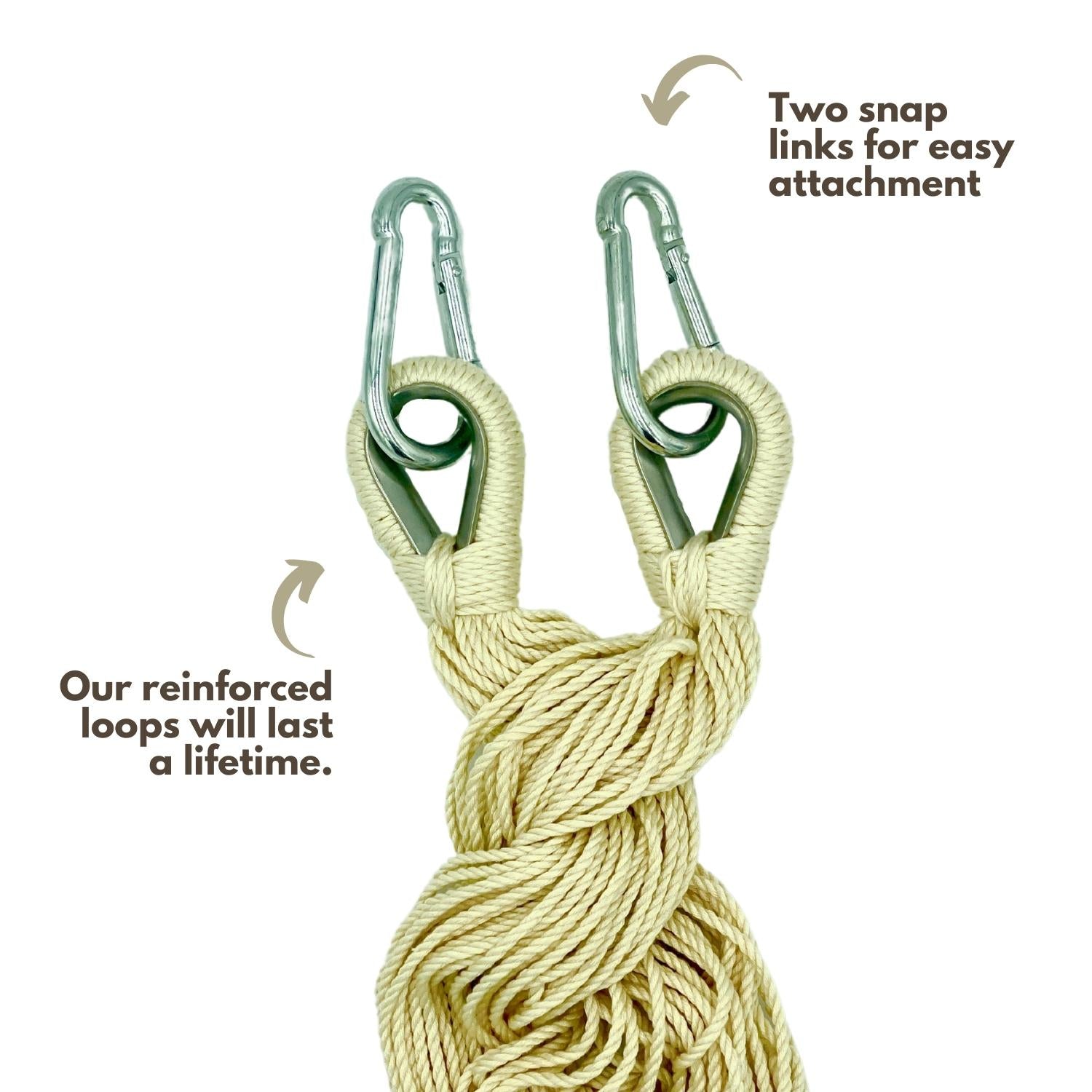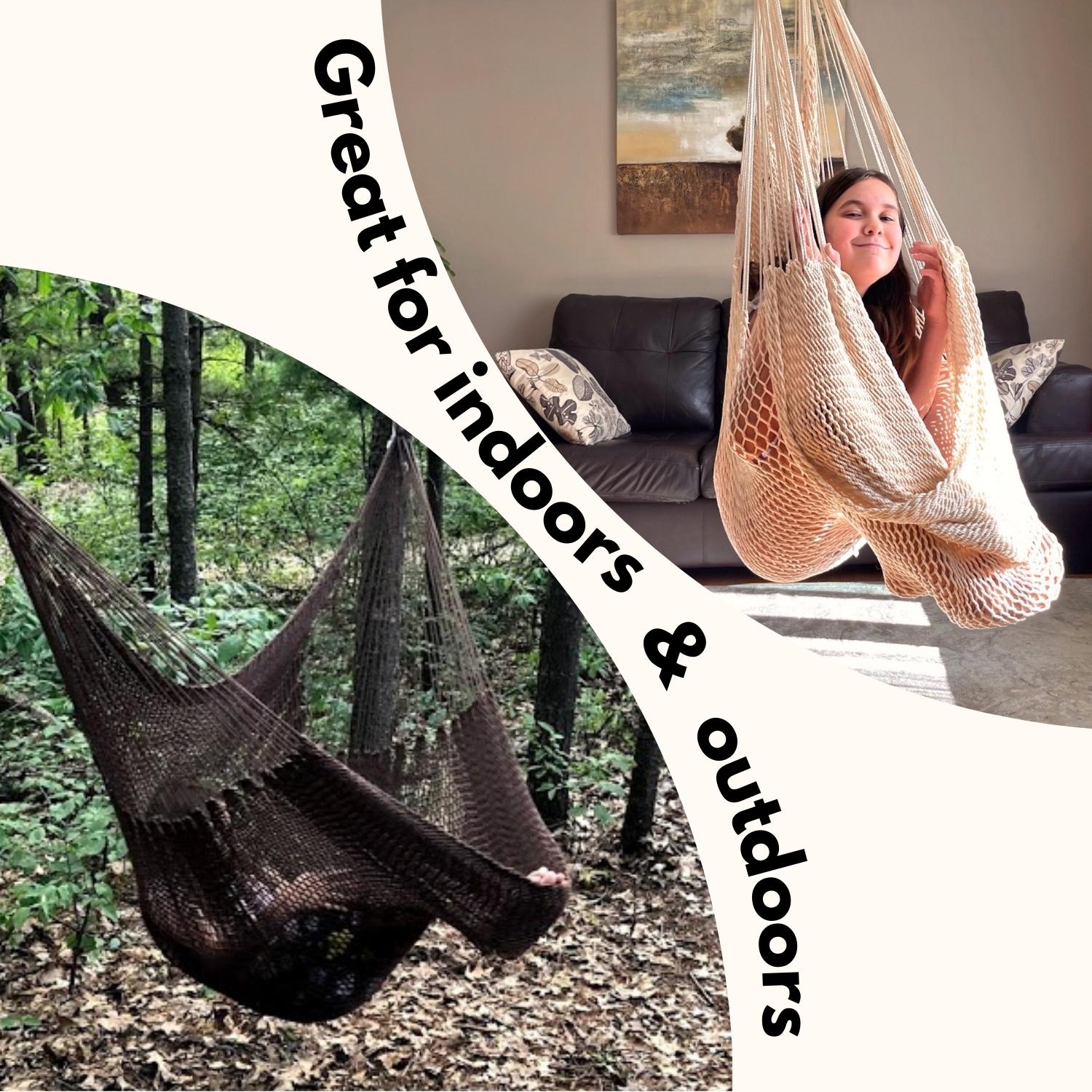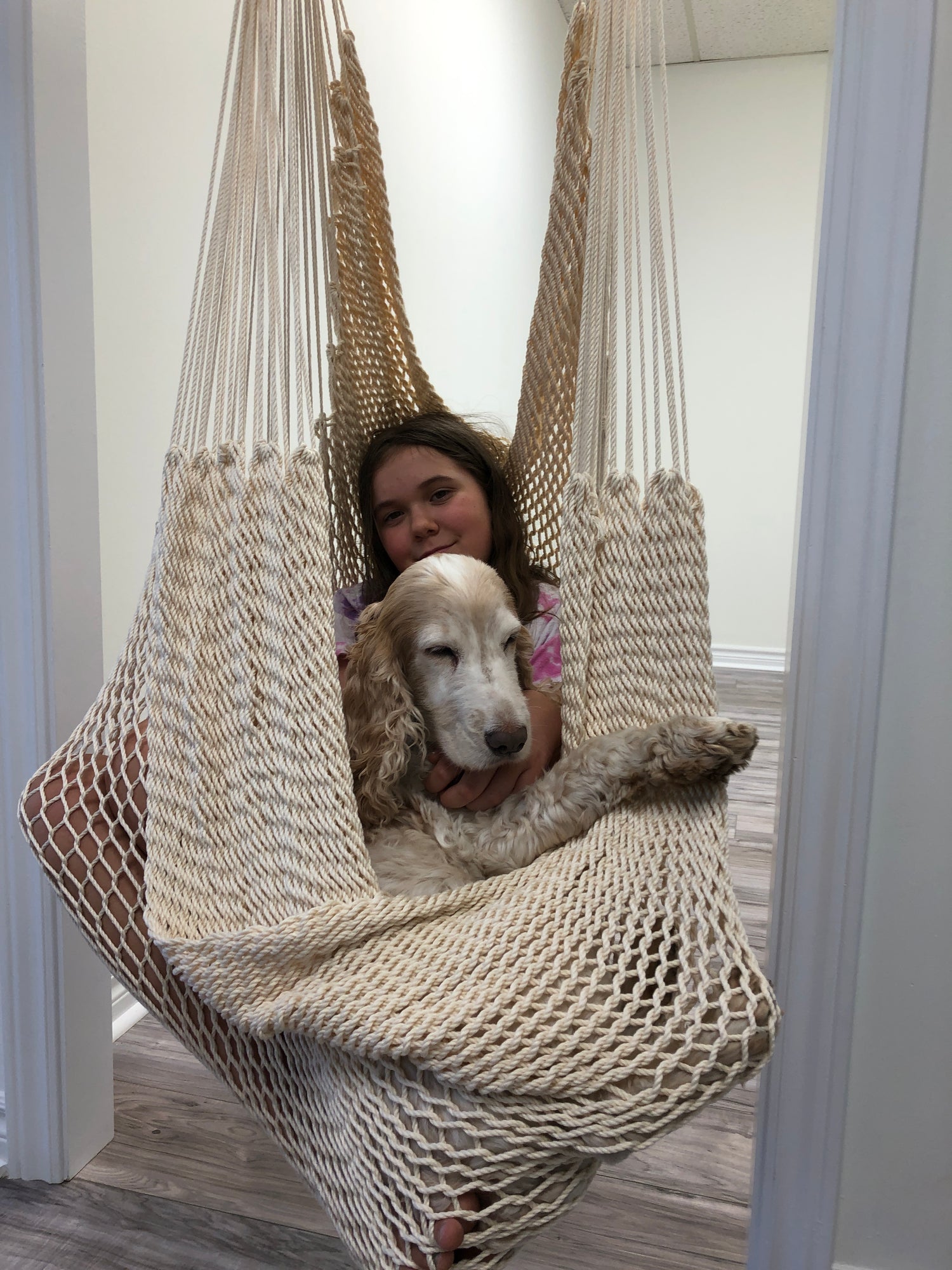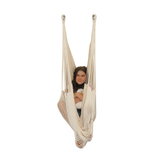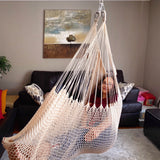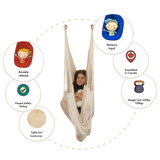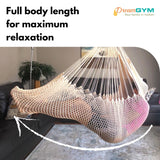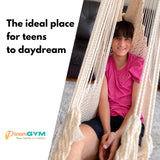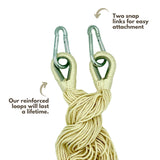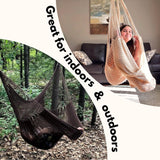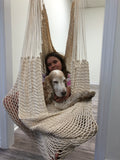 Therapy Hammock Swing - Soft Ivory
Womb-like Safety and Comfort
Spoiling yourself is easy with this DreamGYM's comfortable hammock chair. Made of extra soft polyester rope, this comfortable hammock swing promotes total relaxation by conforming to your body position. Breathable netting offers maximum relaxation while allowing you to gaze at blue skies.
Easy Installation
The two large snap hooks included with hammock swing make installation easy, whether you're using them to hang it from a tree or ceiling or add it to an existing doorway support bar. You can take it camping and hang between two trees.
Sensory Input
This is the best hammock swing for gently soothing and calming children, without leaving them feeling constricted. This therapy swing provides a feeling of womb-like security and comfort. Hammock swings are often used in occupational therapy.
Sensory Swing for Adults
The hammock is also a great place for adults to have a calming, soothing experience with deep pressure. The sensory swing is often used in occupational therapy, and it can be used by adults and teens for calming and relaxing input by providing vestibular stimulation.
Versatile
Hang it on your porch, attach it to the ceiling or add it to an existing doorway support bar. This hammock swing is also portable, so you can take it on camping trips and hang it between two trees.
Enforced Loops
Two Large stainless steel hammock loop protectors prevent wear and tear of the hammock fibers.
Satisfaction Guarantee
If you are not absolutely delighted with your purchase, contact us and we will make it right. We stand behind our products.