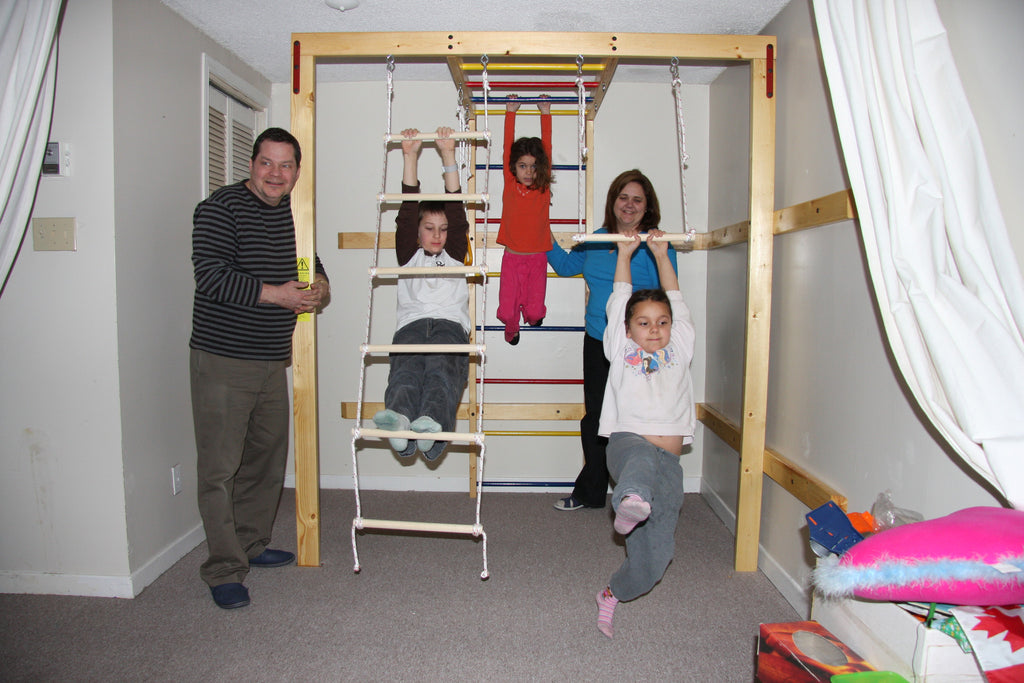 There are so many products and ideas to decorate a room for a newborn baby. Many parents spent months creating a perfect nursery room before the baby is born. And what happens when kids get older? Many of us are just caught in a cycle of shopping for more and more storage for toys. And in time gorgeous nursery rooms transform into huge toy chests. But if we look around there are plenty of products on market that can help us to create beautiful and functional kids' rooms.
If your kids' room is big enough, you can install DreamGYM Indoor Jungle Gym. Children will have a blast climbing ladders, scaling monkey bars, swinging on a trapeze bar, or doing flips on gym rings right inside their rooms. Kids can temporary convert their jungle gym into a fort or a castle by simply hanging blankets around the gym.
My kids like to play in a hammock pretending that they are sailors lost in a sea. If space is limited you can install a climbing wall or hang a sensory swing for reading or relaxing.